Turns Out, Willie Nelson Hasn't Given Up Weed Entirely
By Hayden Brooks
December 6, 2019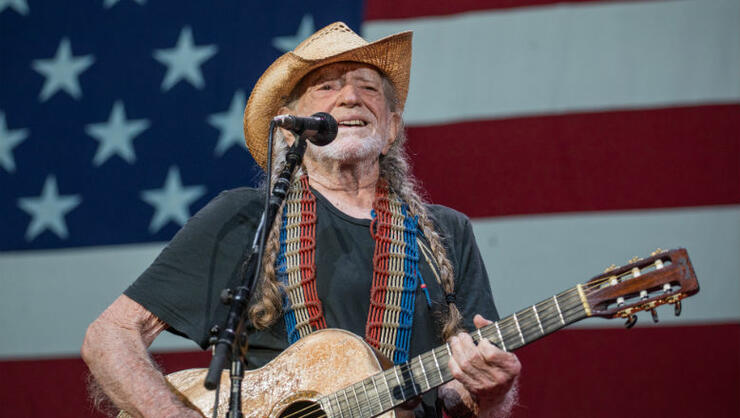 Willie Nelson raised eyebrows when he confessed that he quit smoking to prioritize his health. However, it seems he's still getting his 420 fix.
After the country legend, 86, told Houston's KSAT TV that he has "abused [his] lungs quite a bit in the past" and nixed smoking altogether, his spokesperson, Elaine Schock, told The Associated Press in an e-mail that he hasn't given up cannabis, noting that there are many different ways to consume it. "That said, Willie does what he wants, when he wants, when it comes to smoking," she wrote.
Nelson's revelation was a tremendous surprise, considering he's known for his love of cannabis and even has his own line called Willie's Reserve. Back in April, he told Rolling Stone that marijuana saved his life because it gave him an alternative to smoking cigarettes. "I used to smoke two or three packs of cigarettes a day and drank whatever was there to drink and I had pneumonia for or five times, my lung collapsed, I almost died, so I said, 'Wait a minute, I ain't getting that high off of Chesterfields,' so I threw out the cigarettes, rolled up 20 joints, stuck it in there, and I haven't had a cigarette since," he explained. "I haven't drank that much either, because one will make me want the other — I smoke a cigarette, I wanna drink a whiskey. I wouldn't be alive [without marijuana]. It saved my life, really."
You can catch Willie on tour in the New Year at select cities across the country. Click here for a full list of dates!
Chat About Turns Out, Willie Nelson Hasn't Given Up Weed Entirely