Ariana Grande Gives New Update On 'Sweetener Tour' Live Album
By Paris Close
December 8, 2019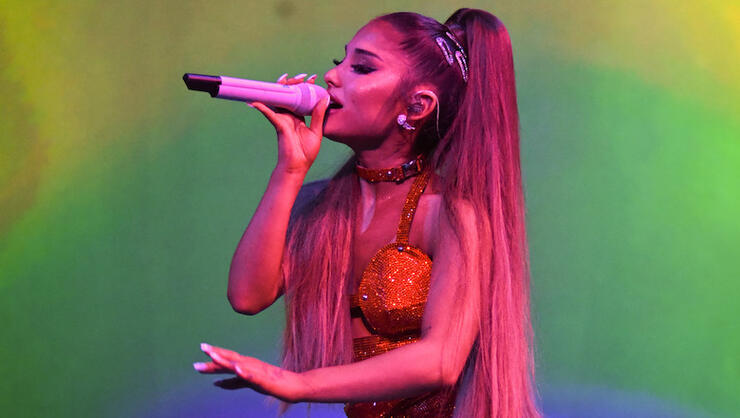 Ariana Grande has been hard at work on her next music project.
On Saturday (December 7), the "NASA" songbird provided another update on her newest endeavor, the Sweetener Tour live studio album. "Been sitting in my car parked in the rain approving mixes for the live project all am," Grande tweeted. "So many special lil moments in there ... i love hearing your tiny voices in the background. my mic picked up so many funny little things. i can't wait for u to hear."
Given how fans have responded, the anticipation surrounding the musician's live project has been a pretty big deal, to say the least. "All your going to hear is us screaming FUCK IT UP and PERIOOOOOD," one user wrote on Twitter, to which Grande replied: "There's a very clear 'period' at the end of fake smile that sent me when i heard it."
Earlier this month, Grande, who is currently wrapping the final stops of her "Sweetener World Tour" through December 22, revealed just how involved she's been in putting her live LP together. "Been prepping these vocals for the live album / listening to first pass mixes & am so excited," the 26-year-old tweeted. "Vocal producing everything myself, johnny's been producing all the band parts!"
Grande's latest release, Thank U, Next, arrived on February 8 via Republic Records. The effort garnered the superstar two 2020 Grammy nominations for Album of the Year and Best Pop Vocal Album.
Chat About Ariana Grande Gives New Update On 'Sweetener Tour' Live Album