Base Shooter Watched Videos of Mass Attacks Before Shooting
By R.J. Johnson - @rickerthewriter
December 8, 2019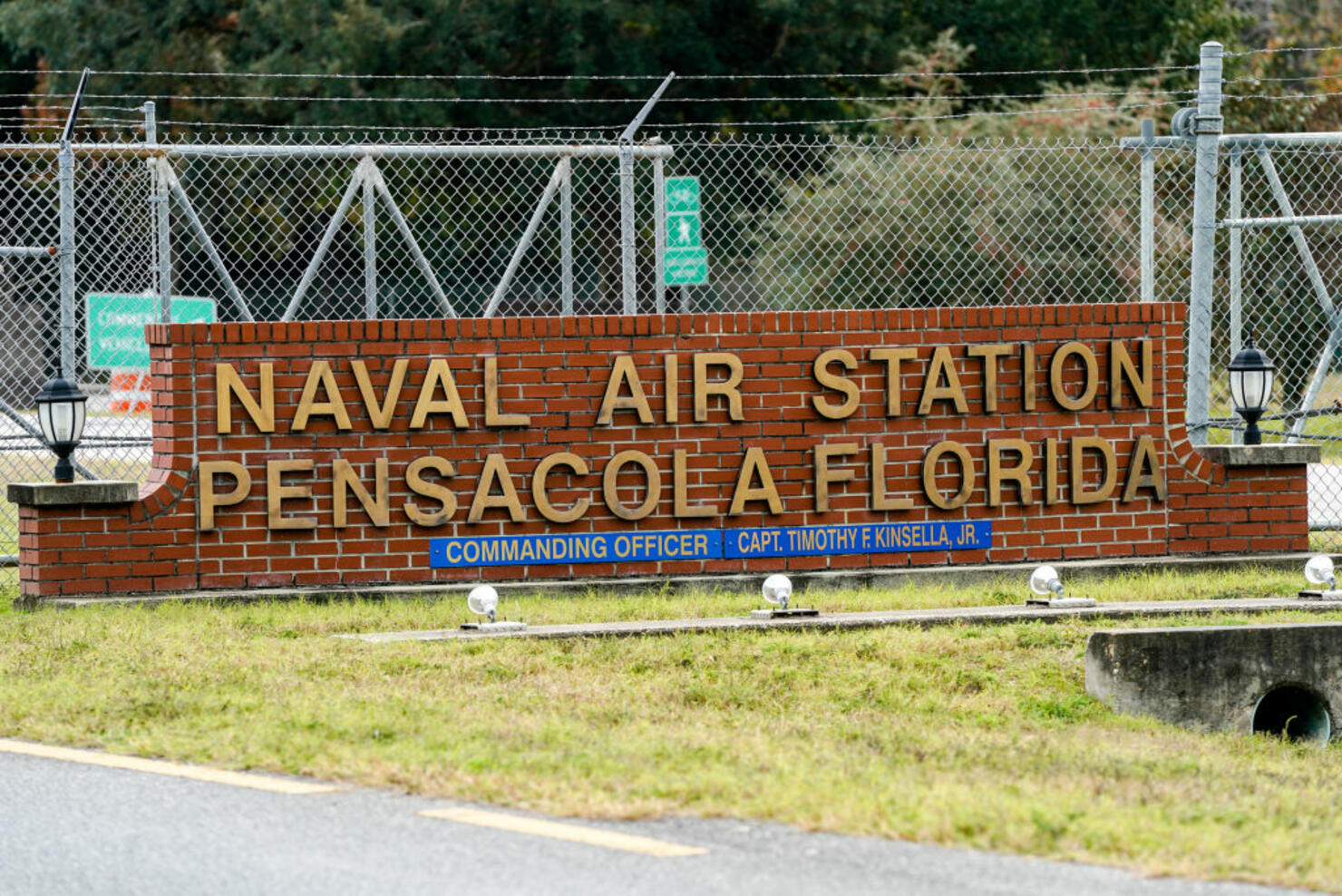 The Saudi national trainee who fatally shot three U.S. sailors at a Florida military base, had apparently shown videos of mass shooting attacks during a dinner party he hosted the night before the attack.
Officials investigating the attack worked through the weekend to determine the motive behind the shooting and whether it was connected to terrorism, the New York Times reported. The 21-year-old gunman has not been found to have any connection to international terrorist groups, a senior American official told the newspaper. Authorities did not offer much in the way of details about how the mass shooting videos were shown inside the gunman's apartment.
In a release on Saturday, the Navy identified the victims in the shooting: Ensign Joshua Kaleb Watson, 23, of Coffee, Ala.; Airman Mohammed Sameh Haitham, 19, of St. Petersburg, Fla.; and Airman Apprentice Cameron Scott Walters, 21, of Richmond Hill, Ga.
"The sorrow from the tragic event on NAS Pensacola will have a lasting impact on our installation and community," Capt. Tim Kinsella, commanding officer, NAS Pensacola said in a statement. "We feel the loss profoundly and grieve with the family and friends of the deceased. The Sailors that lost their lives in the line of duty and showed exceptional heroism and bravery in the face of evil. When confronted, they didn't run from danger; they ran towards it and saved lives. If not for their actions, and the actions of the Naval Security Force that were the first responders on the scene, this incident could have been far worse."
The shooter opened fire inside a classroom at the naval base, killing three people, wounding two sheriff's deputies who responded to the shooting. The gunman was killed by one of the deputies. Eight other people were hurt in the attack. The gunman was identified by the FBI Saturday night as a 2nd Lt. in the Royal Saudi Air Force named Mohammed Alshamrani. Alshamrani had been a student naval flight officer of Naval Avaition Schools command who began training in the U.S. in August 2017. Investigators are looking into the gunman's social media accounts and whether he acted alone or was connected to a larger terrorist organization.
However, officials have so far declined to call the attack by the Saudi student terrorism, with Defense Secretary Mark Esper saying the investigation needed to proceed.
"No, I can't say it's terrorism at this time," he said.
Photo: Getty Images