Performance Artist Eats Banana Duct-Taped to A Wall That Sold For $120,000
By R.J. Johnson - @rickerthewriter
December 8, 2019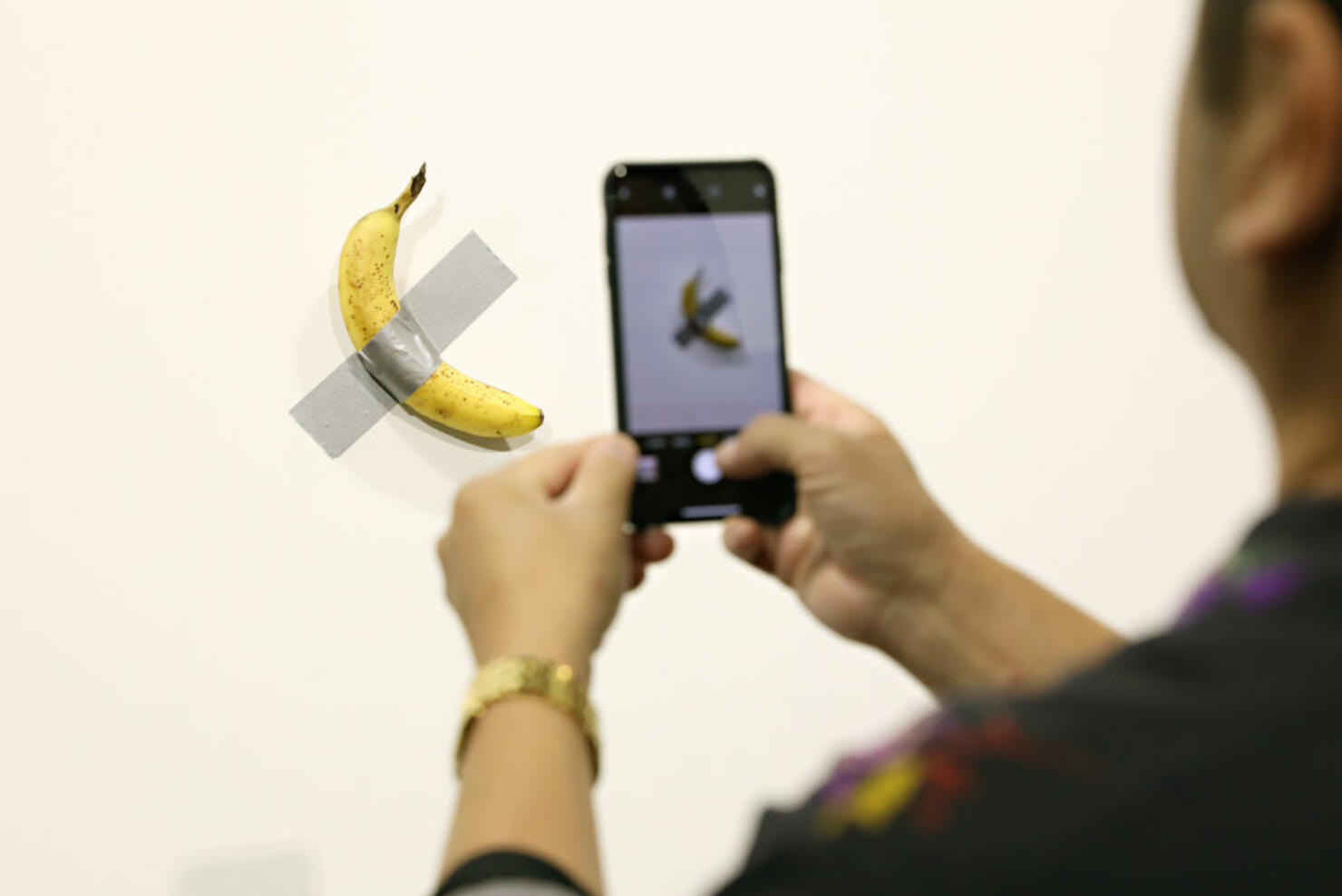 A banana duct-taped to the wall at an art gallery in Miami, Florida had already been sold for $120,000 when a man took it off the wall and ate it on Saturday.
The "work of art" called "The Comedian" by Italian artist Maurizio Cattelan was hanging on the wall at Miami's Art Basel, and quickly became one of the most talked-about art pieces at the gallery. However, its infamy was not long-lived after performance artist David Datuna walked up to the duct-taped piece around 1:45 p.m. on Saturday, ripped the banana off the wall and began chowing down in front of a convention of art lovers.
Datuna titled his performance, "Hungry Artist," and posted video of the aftermath of his piece to Instagram. Datuna told TMZ that after eating the banana... err... art piece, security escorted him to a private room where police officers took down his personal information, but that he was not arrested or cited for anything.
Fortunately, the act of vandalism did not "destroy" the piece, called "The Comedian," as the "banana is the idea," Perrotin Gallery spokesman Lucien Terras told the Miami Herald.
The banana at the center of the art piece by Cattelan is intended to be replaced every so often, but basically the French art collector owns the idea of the piece, so the value of it has remained unchanged. In fact, the banana has already been replaced.
Cattelan, an Italian artist, has entertained art lovers in the past with other types of outrageous art, including an 18-carat-gold toilet worth $6 million, named "America." However, that piece was later stolen out of England's Blenheim Palace earlier this summer.
Photo: Getty Images