Chris Cornell's Widow Sues Soundgarden For Royalties, "Strong-Arming"
By Andrew Magnotta @AndrewMagnotta
December 9, 2019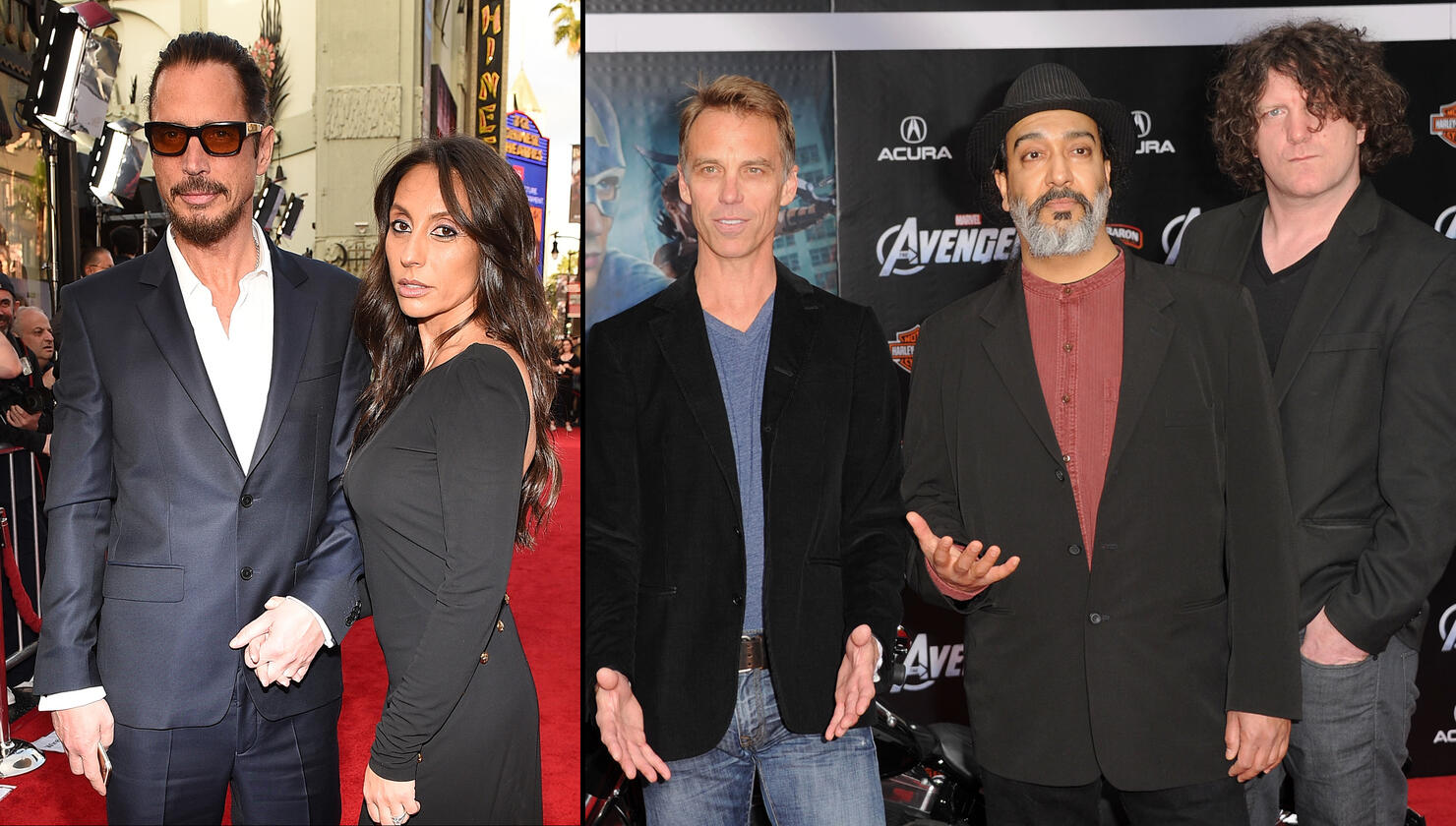 Soundgarden's quest to complete its final studio album is starting to get ugly as Chris Cornell's widow Vicky Cornell has sued the legendary grunge band, claiming it is withholding royalties in exchange for a handful of unreleased songs.
Vicky has accused her late-husband's band of hoarding hundreds of thousands of dollars in royalties owed to herself and Chris' children, in what she says is an "unlawful attempt to strong-arm Chris' Estate into turning over certain audio recordings created by Chris before he passed away," TMZ reports.
Co-founding Soundgarden guitarist Kim Thayil has repeated several times in recent interviews that the band hopes to complete the album it began writing before Chris' tragic 2017 death, using vocals Chris recorded at his home studio.
The band has demo copies of the songs but not the raw tracks it would need to complete the album, Thayil has explained.
Vicky's lawsuit clarifies that seven tracks total are at issue. Documents state that the songs were "solely authored by Chris; contain Chris' own vocal tracks; and were bequeathed to Chris' Estate" for the benefit of Vicky and Chris' children.
In a letter, Soundgarden refuted Vicky's claim that Chris was the lone writer of all the tracks in question. The band says Chris wrote two of the songs by himself, the other five were collaborations with other members of the band.
Money isn't the only factor in the stalemate. Vicky claims she has negotiated to share the songs, but she wants the band to move forward with Chris' preferred producer (presumably, Brendan O'Brien who produced Cornell's last two solo studio albums), but the band refused.
Thayil has hinted that gaining possession of Chris' vocals and his portion of music for that album has been hung up on "what [the album] would entail and how that works and who that would benefit."
But Vicky adds in the lawsuit that Thayil's comments referring to tension between herself and Soundgarden have been intentionally misleading to the band's "rabid fan base" and have put her family in harm's way.
Vicky is asking a judge to declare Chris' estate sole owner of the unreleased songs and compel the band to pay out the royalties.
Photo: Getty Images