Florida Georgia Line Show Glimpse Of Life At Home In New 'Blessings' Video
By Blake Taylor
December 9, 2019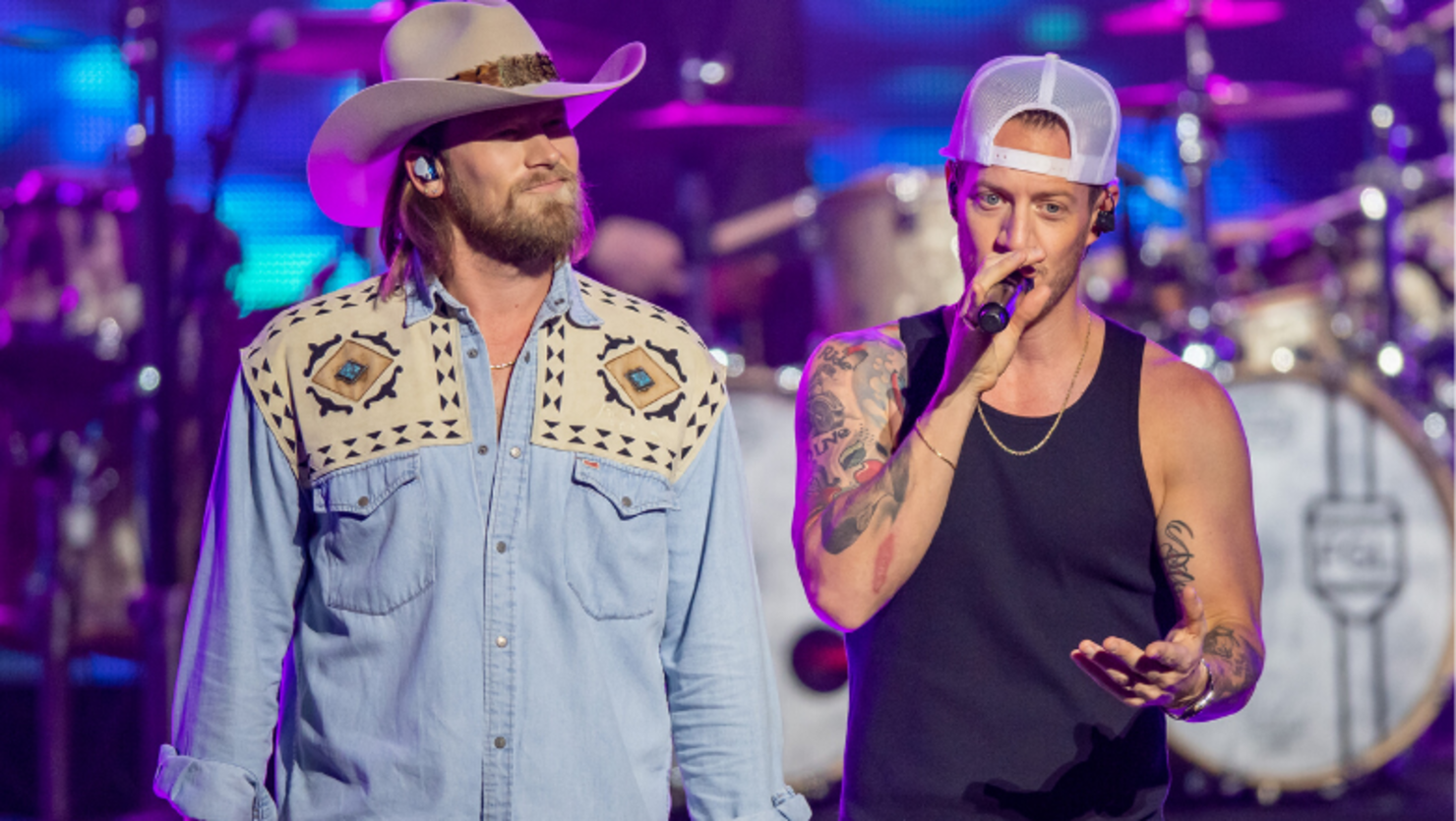 Florida Georgia Line have released the music video for their latest single "Blessings," featuring clips of the duo's Brian Kelley and Tyler Hubbard with their family members.
The video, directed by Justin Clough, was shot in Florida and Nashville, with a few scenes from Arizona's Lost Dutchman State Park. Kelley and his wife Brittany soak up the sun in Florida with Kelley's parents while Hubbard and his wife Hayley spend precious moments with their children Olivia and Luca.
"No, I can't count 'em on both hands / But honey, look here at this picture / I'd say we're a lucky fam / I'm thankful to be with you / A little house on a little land / A couple kids, two or three / Same old song that we'll always sing / It sure ain't hard to count your blessings," the two sing in the chorus.
The reflective single follows previously released singles "Simple" and "Talk It Out Of You" all from their latest album, Can't Say I Ain't Country. In 2012 Florida Georgia Line released their debut album, Here's To The Good Times, followed by 2014's Anything Goes and 2016's Dig Your Roots. The duo recently revealed that they're back in the studio working on their fifth studio album.
Specific details on the new project have yet to be revealed, although we do know that currently, they have eight songs down. "Can't wait for y'all to hear this new music we've been making," Kelley says, adding, "we are 8 songs in already and can't wait to share our vision with everyone!"
Stay tuned for more details on Florida Georgia Line's new album and in the meantime, check out their sweet new music video for "Blessings" below.