Matty Healy Responds To Article Claiming He Came Out As 'Aesthete'
By Katrina Nattress
December 9, 2019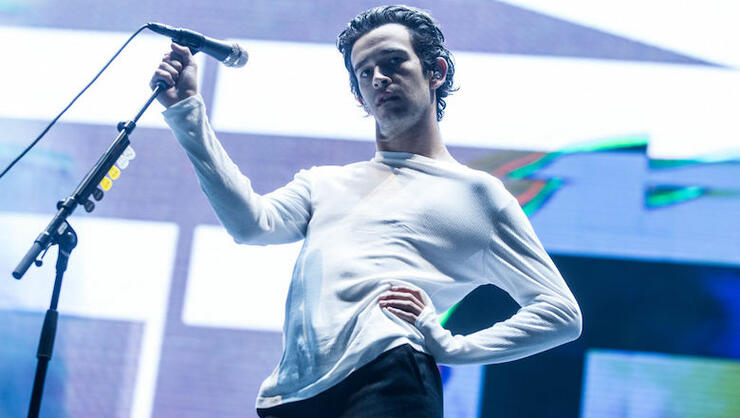 When LGBTQ website Queerty ran a recent interview with Matty Healy, they led with a headline claiming The 1975 had come out as aesthete — defined as "a person who has or affects to have a special appreciation of art and beauty." In the article, he does describe himself in such a way, saying, "I tend not to talk about my sexuality that explicitly because I don't really have to and all things are subject to change. I'm an aesthete. I see things as objectively beautiful, so men can be objectively beautiful," however; he wouldn't call it "coming out" as being an aesthete has nothing to do with sexuality.
Shortly after the story published, the singer cleared this up on Twitter, admitting the headline made him feel "uncomfortable."
"I didn't come out as anything this a weird thing to say," he wrote. "I did an interview with a Queer publication and was asked about my sexuality. I'm not playing a game and trying to take up queer spaces I'm simply trying to be an ally and this headline makes me uncomfortable."
Check out the tweet below.
The 1975 are gearing up to release their fourth studio album. Notes on a Conditional Form is slated for a February 21, 2020 release.
Photo: Getty Images
Chat About Matty Healy Responds To Article Claiming He Came Out As 'Aesthete'