Billie Eilish Dishes On Her Britney Spears-Inspired Jingle Ball Outfit
By Hayden Brooks
December 10, 2019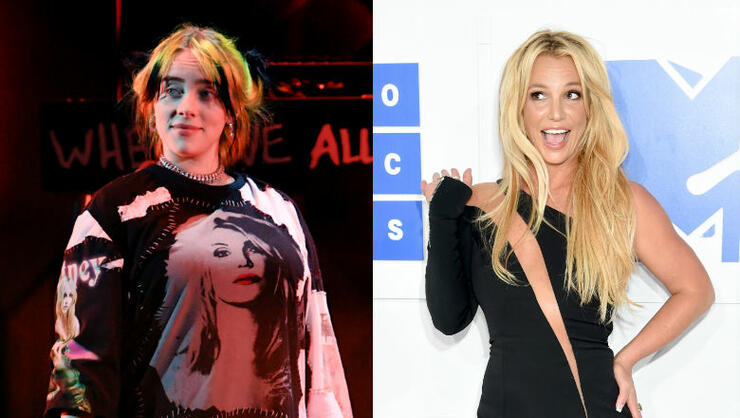 Billie Eilish is only 17-years-old but the breakout star understands the pop legacy of none other than Britney Spears.
After the chart-topper rocked an outfit with Spears' face plastered on it at the Los Angeles stop of our iHeartRadio Jingle Ball Tour on Friday (December 6), Eilish explained the purpose behind the buzzworthy outfit the next day. "It's Britney, obviously, so that's number one," she said when asked about the outfit at Variety's 2019 Hitmakers Brunch. "It was repurposed, so it was a bunch of old clothes that we made. The brand that we worked with made it into a new outfit. I have a whole thing about that now, — just to save resources and save energy and be better for the world — to repurpose stuff and re-wear stuff."
Asked how she would react if Spears notices the ensemble, Eilish gushed with excitement. "I hope she sees it. I didn't do it for her to see it. I just did it because I love her and I'm always trying to rep her. Oh, God, Britney is such an icon. I love her so much," she continued.
Previously, Spears and Eilish exchanged love for one another when the former took to Instagram to share a clip of her dancing to "bad guy." Soon after, Eilish commented on the post, writing, "omg." Additionally, during her viral interview for Variety, alongside her brother, Finneas, the teen sensation admitted that the clip was the epitome of pop culture.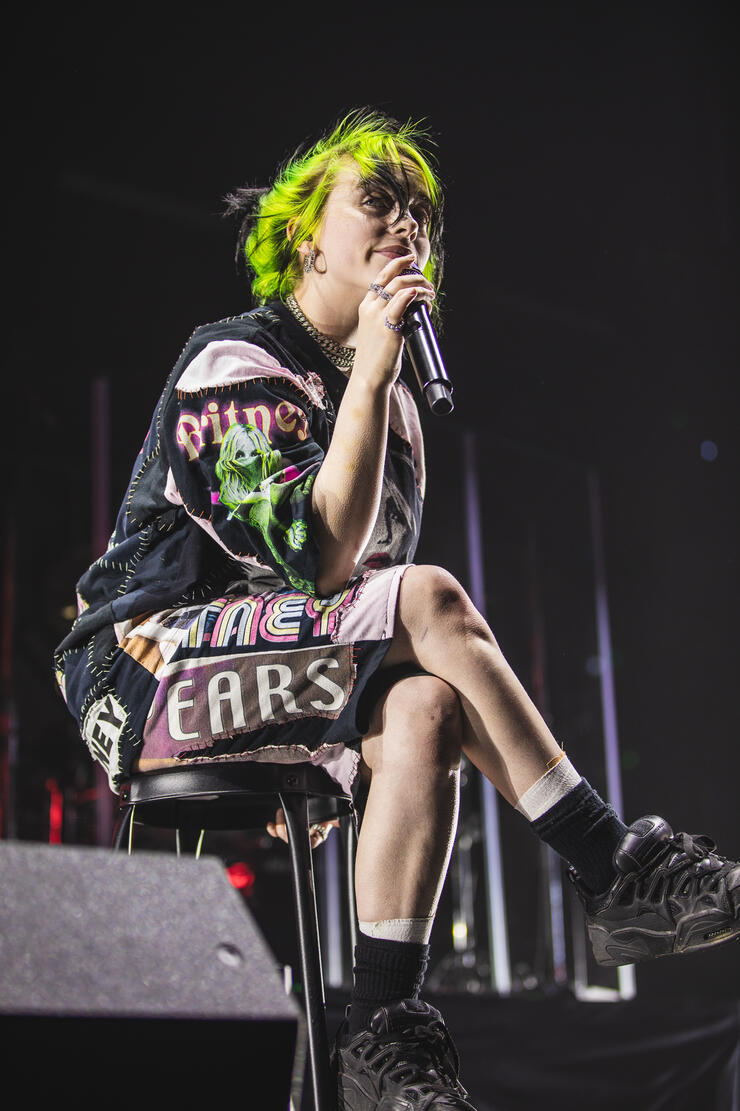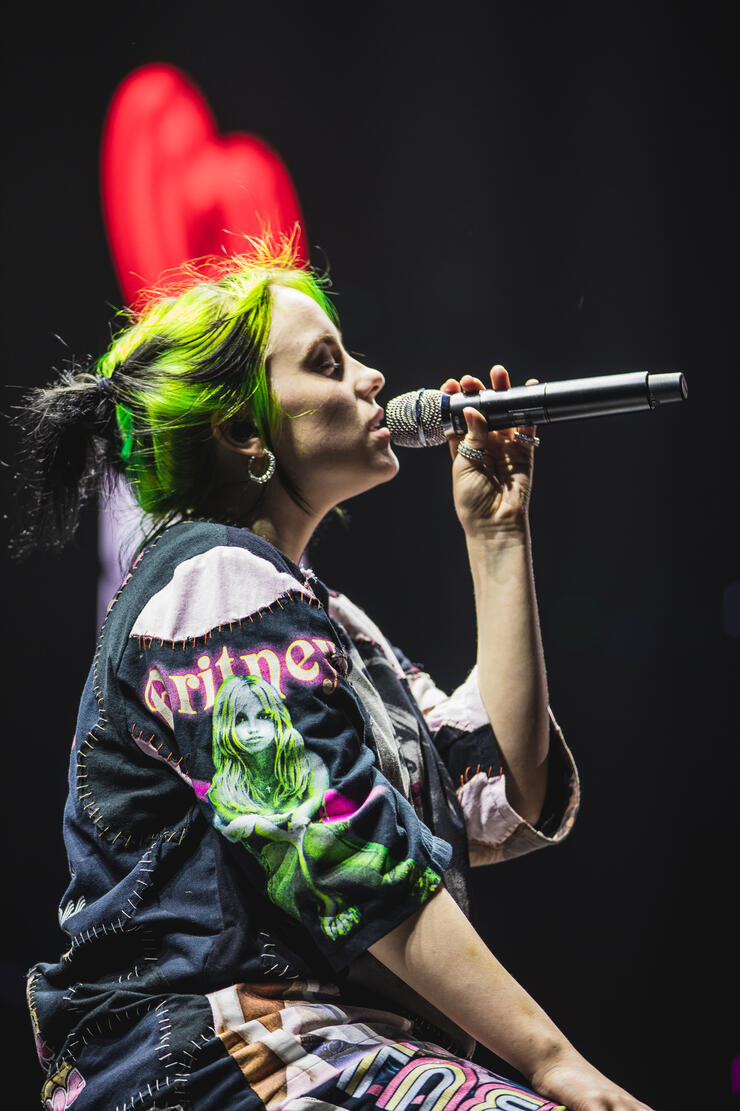 Photo: Getty Images/Anna Lee for iHeartRadio