Florida Naval Shooter Was 'Infuriated' Over 'Porn Stash' Nickname': Report
By Bill Galluccio
December 10, 2019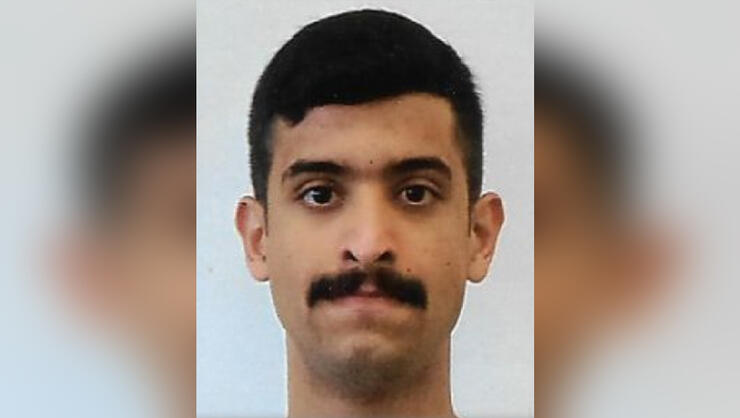 New details are being released about the Saudi national who killed three people in a mass shooting at Naval Air Station Pensacola in Florida. According to the New York Times, Mohammed Alshamrani clashed with one of his instructors and even filed a formal complaint earlier in the year.
Alshamrani was reportedly "infuriated" after his instructor, James Day, called him "Porn Stash" at the end of class. Day made the comment in front of ten other students, and Alshamrani wrote that he felt embarrassed after the incident.
"Laughing, he continued to ask, 'What? Have you not seen a porn star before?'" Alshamrani reportedly wrote in the complaint. "After I did not respond, he just let go of the subject."
Officials said that they handled the complaint back in April and considered the matter closed.
Authorities said that he legally purchased the gun he used in the attack. While it is generally illegal for a foreign national visiting the U.S. to possess firearms, there are exceptions, including members of international law enforcement agencies who are in the United States on official business. 
"A nonimmigrant alien who falls within an exception and has established residency in a State may purchase and take possession of a firearm from an unlicensed person, provided the buyer and seller are residents of the same State, and no other State or local law prohibits the transaction," the ATF explained in a statement to NPR. "A nonimmigrant alien with residency in a State may purchase a firearm from a licensee, provided the sale complies with all applicable laws and regulations."
The FBI has not determined a motive for the shooting, and are continuing to dig through Alshamrani's life. They have not said whether the shooting was an act of terrorism and are trying to figure out if he acted alone or if he was part of a larger group.
Photo: FBI
Chat About Florida Naval Shooter Was 'Infuriated' Over 'Porn Stash' Nickname': Report