'It Must Have Been Love' Singer Marie Fredriksson Dead At 61
By Paris Close
December 10, 2019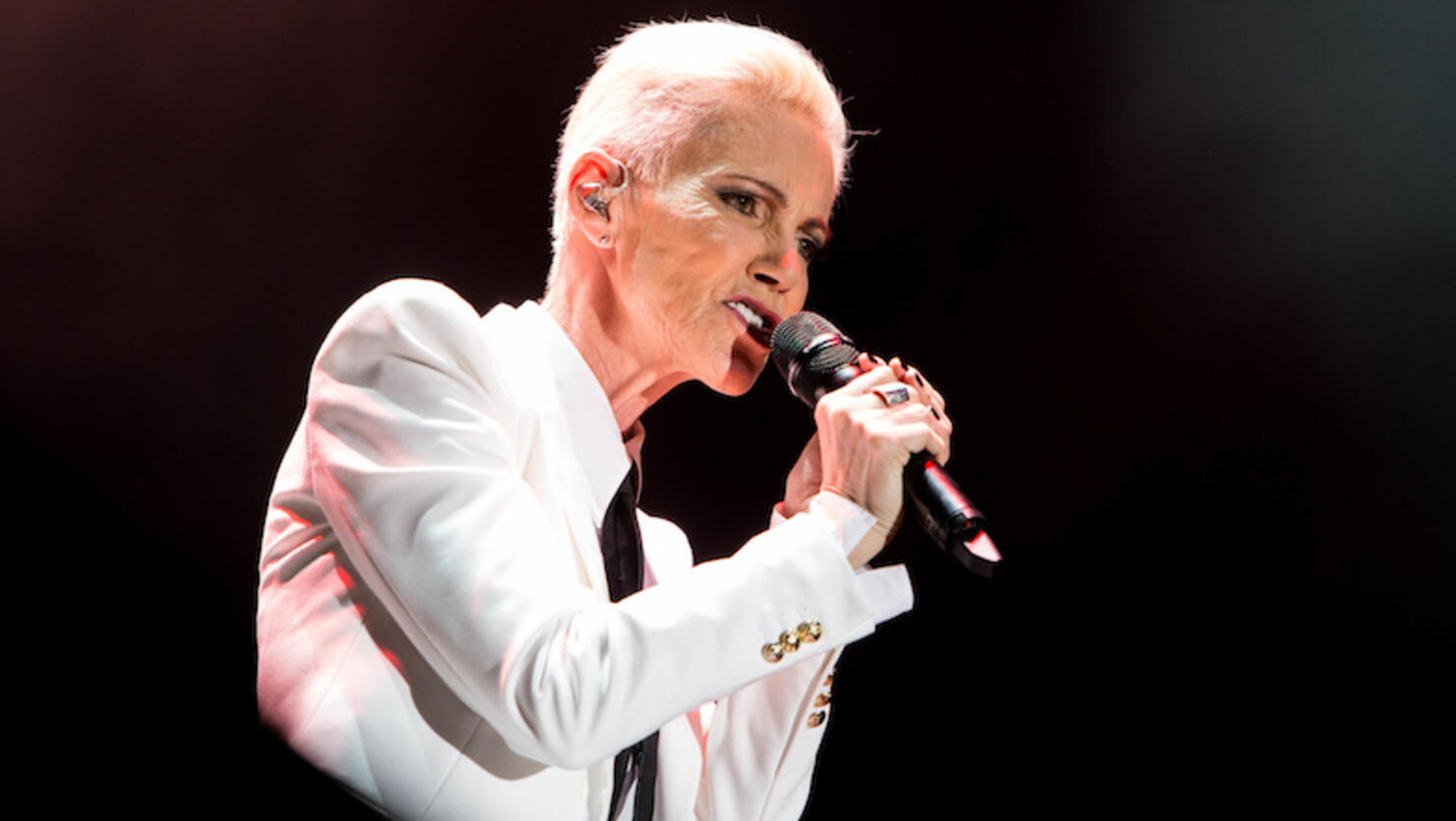 Marie Fredriksson — one half of the pop duo Roxette — has died after a 17-year battle with cancer. She was 61.
The Sweden-born singer's management company, Dimberg Jernberg Management, confirmed the unfortunate news early Tuesday morning (December 10).
"Marie leaves us a grand musical legacy. Her amazing voice — both strong and sensitive — and her magical live performances will be remembered by all of us who was lucky enough to witness them," DJM told CNN in a statement. "But we also remember a wonderful person with a huge appetite for life, and woman with a very big heart who cared for everybody she met."
Fredriksson was diagnosed with a brain tumor in 2002, though made a recovery after undergoing "aggressive treatment." She'd gone back on the road for seven years since 2009 until doctors advised she resign touring to focus on her health.
In 1986, Fredriksson forged the pop rock duo Roxette alongside friend Per Gessle, who, in light of her passing, regarded the rocker as an "outstanding musician, a master of the voice" and "an amazing performer." He added: "I'm proud, honoured and happy to have been able to share so much of your time, talent, warmth, generosity and sense of humour. All my love goes to you and your family."
Roxette would garner worldwide stardom with the help of their breakout hit, "The Look," which soared to No. 1 on the US Billboard Hot 100 chart in 1989. The pair would double down on their success with other records like "Dangerous," "It Must Have Been Love," "Listen to Your Heart," and "Joyride." After ABBA, Roxette is considered the most commercially successful band to hail from Sweden, having sold an estimated 60 million records, achieving three number-one songs and 17 top 10s in their native country.
Photo: Getty Images