Cody Alan + Russell Dickerson Give Your IG Feed A Taste Of The Good Life
By Lauryn Snapp
December 11, 2019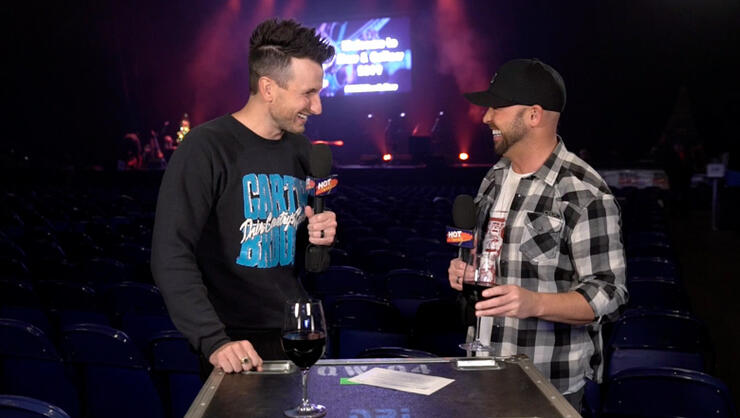 It's finally "Wine Down Wednesday" - aka Cody Alan's favorite day of the week. 
To celebrate, we've rounded up our favorite WINE captions and bloopers!
Give your Instagram a taste of the good life with Cody's caption inspiration listed below. Raise a toast and watch the fan-favorite celebrity blooper video and see what happens behind the scenes when Cody and Russell Dickerson share just one glass of red wine. 
Be sure to connect with Cody on socials @CodyAlan and shout out your favorite wine! 
TOP 10 Wine Captions To Spice Up Your IG:
1. "Wine a little, laugh a lot." — Unknown
2. "Say you'll be wine." — Unknown
3. "You had me at merlot." — Unknown
4. "On cloud wine." — Unknown
5. "Will you accept this rosé?" — Unknown
6."You can't sip with us." — Unknown
7. "Time to wine down." — Unknown
8."Sip, sip hooray." — Unknown
9. "It isn't good to keep things bottled up." — Unknown
10. "Read between the wines." — Unknown
Watch Cody this weekend on Hot 20 Countdown, airing Saturday & Sunday at 9a/8c on CMT.
Photo Credit: CMT.