YG Threatens Anyone Trying To Shoot Their Shot At Kehlani
By Peyton Blakemore
December 11, 2019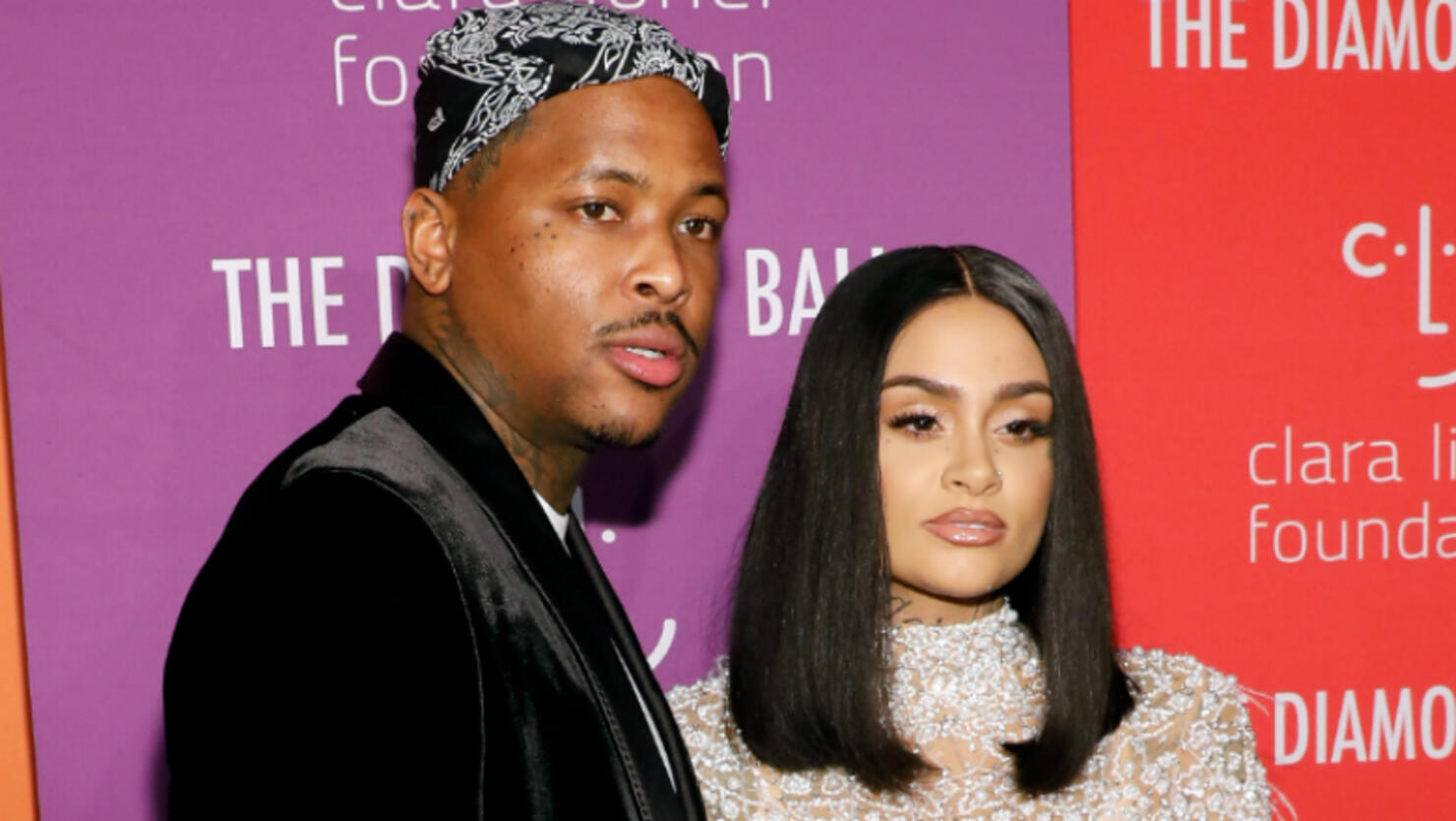 While it's unknown if YG and Kehlani are still together following his cheating scandal, YG made it very clear that their "it's complicated" relationship status doesn't mean she's back on the market... at least in his eyes.
Taking to Instagram Story on Tuesday (December 10), the "Go Loko" rapper threatened anyone trying to "comfort" the "Love Language" singer while they allegedly work out their issues. "What Young Thug said: Don't get shot tryna comfort my b*tch while we going thru it," he wrote, quoting Thug's previous words. YG then added his own spin, writing, "I know where ni**az live. Black Ops."
Not so coincidentally, the 29-year-old rapper's threat came after Tory Lanez posted an Instagram Series that included a picture of him standing in front of Kehlani in the club.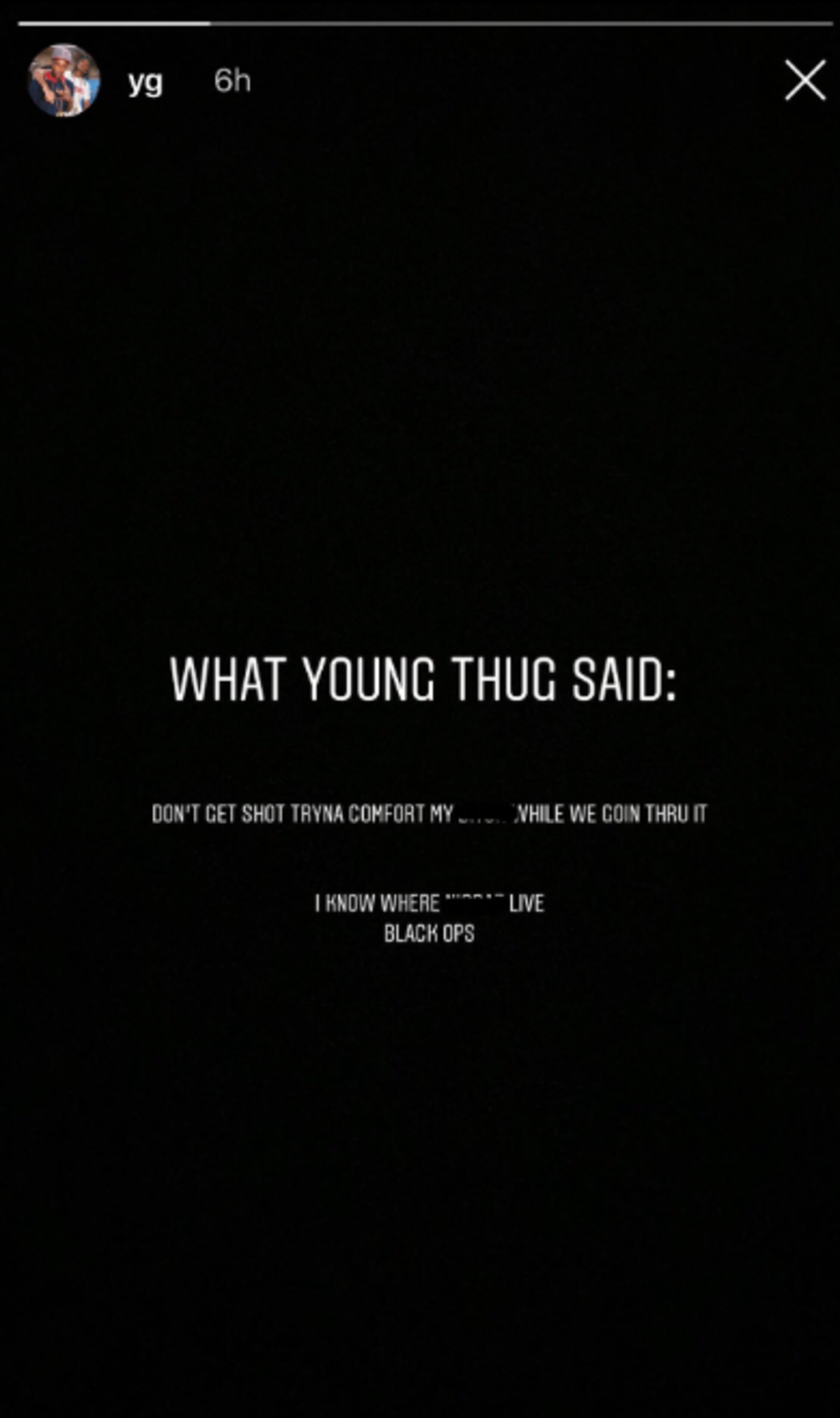 As fans know, YG was reportedly caught on video kissing a woman that was not Kehlani just over a month ago. Back in October, The Shade Room shared footage of the "Go Loko" rapper allegedly making out with a mystery woman outside of Poppy Night club in Los Angeles.
In the video, YG was shown riding in the passenger seat of a fire red Lamborghini, chatting to a mystery woman who was on the curb. A few seconds later, YG lifted up the Lambo's doors and the two appeared to make out.
Shortly after TSR shared the footage, YG's team reportedly released a statement to the outlet, claiming "he was drunk and got carried away."
"[He is] very regretful for putting himself in that situation and hurting Kehlani," the statement added. "He has no romantic connection to the girl, just a drunken moment carried away."
However, a source close to YG later told TMZ he did not cheat on the 24-year-old singer, despite the alleged footage. An eyewitness additionally told the outlet that a woman approached YG outside Poppy Nightclub, and got right up in YG's grill, requesting a pic while he was sitting in the passenger seat of his car, but there was no kiss. The witness added, YG told the woman "he wasn't in the mood to take a photo but she persisted," TMZ reported at the time.
While the source said YG was pretty intoxicated, they insisted that nothing happened and said the "My Last Words" rapper regretted putting himself in a situation that's now being misconstrued.
Photo: Getty Images