First Trailer For Lin-Manuel Miranda's 'In The Heights' Finally Dropped
By Emily Lee
December 12, 2019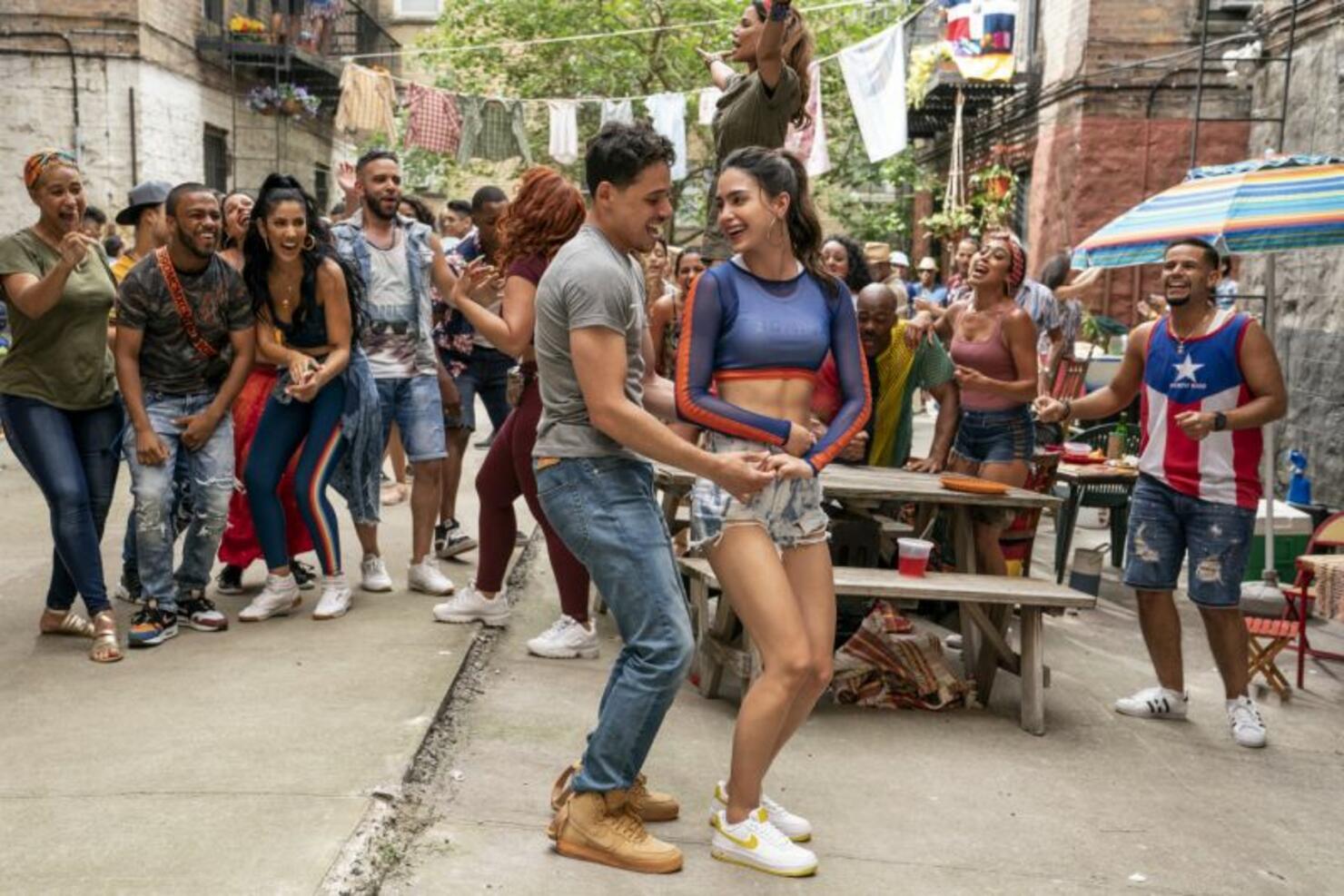 Before he became a household name with the blockbuster musical Hamilton, Lin-Manuel Miranda made his Broadway debut with In The Heights back in 2008. Over a decade after Miranda's first original musical made its debut on the Great White Way, In The Heights will hit the big screen in 2020. The highly anticipated adaptation finally dropped its first trailer on Thursday (December 12) and it really sings.
If you never had the pleasure of seeing In The Heights on Broadway, here's what the beloved musical is all about:
Lights up on Washington Heights…The scent of a cafecito caliente hangs in the air just outside of the 181st Street subway stop, where a kaleidoscope of dreams rallies this vibrant and tight-knit community. At the intersection of it all is the likeable, magnetic bodega owner Usnavi, who saves every penny from his daily grind as he hopes, imagines and sings about a better life.
Directed by Crazy Rich Asian's Jon M. Chu, In The Heights was filmed on location in New York City. Chu recently told Yahoo Entertainment about why he wanted to bring the Tony Award-winning musical to the screen. "It reminded me of my family," he explained. "I grew up in an immigrant family...and the fight to survive, the fight to dream and the right to dream — that was everything. That is the American story. When I saw the musical, it connected so much with me, and I said, 'I know how to make this movie.'"
Chu isn't the only big name attached to the highly anticipated adaptation, either. The talented Anthony Ramos, who starred alongside Miranda in the original Hamilton cast, plays Usnavi. Miranda, of course, starred as Usnavi in the original Broadway run. Ramos is joined by Jimmy Smits, Melissa Barrera, Corey Hawkins, Leslie Grace, Dascha Polance and more.
In The Heights dances into theaters on June 26, 2020.
Photo: Warner Bros.