Transit Cop Whose Gun Unintentionally Fired Cleared Of Wrongdoing
By Bill Galluccio
December 12, 2019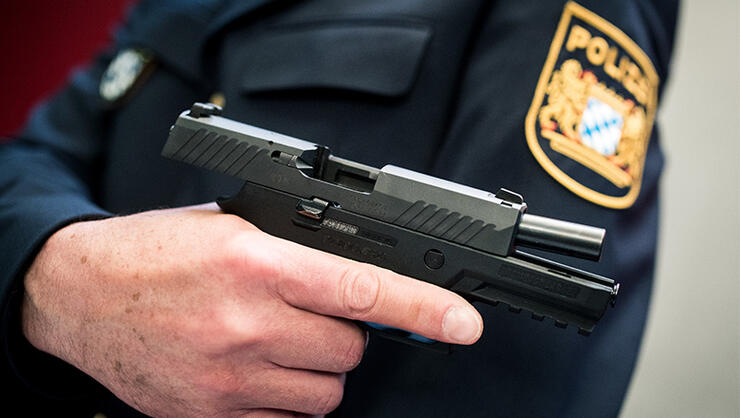 In August, passengers at a Southeastern Pennsylvania Transportation Authority train station in Philadelphia got quite the scare when an officer's Sig Sauer P320 service weapon discharged in the middle of rush hour. Nobody was injured, but authorities were confused because the gun was holstered at the time, and they found no evidence as to why it suddenly went off.
Officials launched an investigation and have cleared the officer of wrongdoing.
"The investigation is complete, and has determined that there was no criminal culpability or wrongdoing on the part of the officer with regard to the discharge," Sekou Kinebrew, a Philadelphia Police Department spokesperson told WHYY in an email. 
Following the incident, SEPTA decided to replace all of the P320's and ordered 350 new Glock pistols, which cost more than $175,000. The agency is also considering filing a lawsuit against Sig Sauer.
If they do file a lawsuit, it would not be the first one the firearms manufacturer has faced over the P320. Sig recently settled a $10 million lawsuit with a Virginia officer who was shot in the leg when her pistol went off while she was removing it from her belt. Since the August incident in Philadelphia, Sig has been served two additional lawsuits over P320s going off unintentionally. One of the lawsuits claims there are more than a dozen instances of the P320 misfiring dating back to 2002.
The company is even facing a class-action lawsuit that accuses Sig of knowingly selling defective handguns. The company reportedly learned of an issue with the gun misfiring during drop tests while trying to get a contract to supply the U.S. Army with pistols in 2017. They fixed the problem and were awarded a $580 million contract. The lawsuit claims the company continued to sell the defective firearms, while reports continued to surface about the upgraded models going off unexpectedly as well.
Photo: Getty Images
Chat About Transit Cop Whose Gun Unintentionally Fired Cleared Of Wrongdoing