Camila Cabello Heats Up 2019 Jingle Ball In Sexy Figure-Hugging Outfit
By Peyton Blakemore
December 14, 2019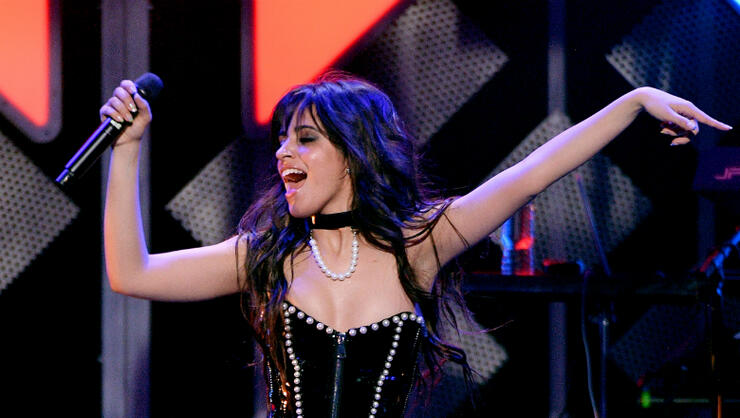 Camila Cabello brought the heat to the 2019 iHeartRadio Jingle Ball presented by Capital One in New York City on Friday (December 13).
The "Never Be the Same" singer hit the stage wearing a pearl-embellished corset, paired with latex pants and a matching trench coat.
While at first Camila's curves were concealed by her floor-length coat, midway through her performance, she ripped it right off to show off her famous dance moves. The 22-year-old singer went on to perform a number of hits including, "Liar," "Señorita," and "Havana."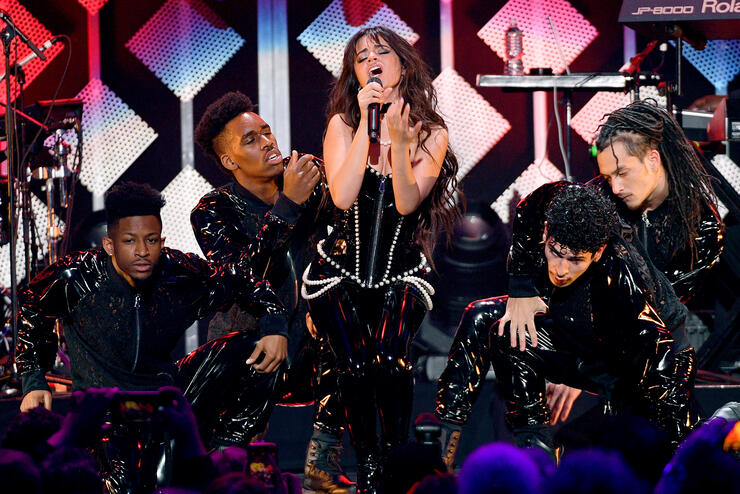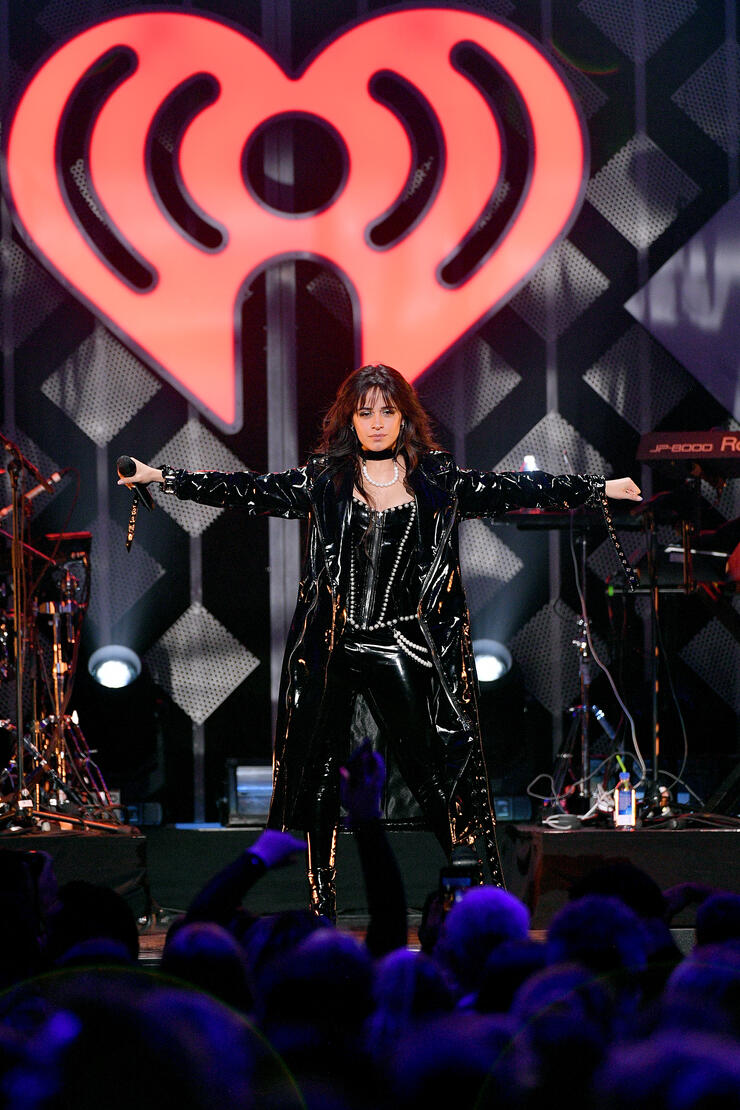 Camila has had a busy few weeks promoting her new album, Romance. During one of her recent press stops, she opened up about her relationship with Shawn Mendes, revealing that it took her some time to take him out of the friend zone.
While discussing the inspiration for her songs "Feel It Twice" and "Should've Said It" with Entertainment Tonight Canada, Camila shared that when Shawn first expressed his feelings to her she couldn't reciprocate them. "I just felt bad that I had—this person had been my friend for a really long time and we were really, really close," she explained. "And when he confessed that he had feelings for me things kind of got awkward because we weren't together and so I felt like I was hurting him and I felt weird because it felt like we were kind of drifting away as friends. And everybody knows what it's like when you have someone you're very close with and I don't know, they say they have feelings for you and the friendship feels tense suddenly."
"I felt really bad about hurting him, about hurting somebody that was my friend and was a big part of my life and then they weren't as much anymore," Camila continued.
If you missed any part of the show, or just want to relive the night — we've got you covered. The CW Network will broadcast the iHeartRadio Jingle Ball as a nationwide special on Thursday, December 19th at 8pm ET featuring this year's most incredible performances from the annual holiday event.
Photo: Getty Images