Lizzo Breaks Down At 2019 Jingle Ball: 'I've Always Dreamed Of This'
By Peyton Blakemore
December 14, 2019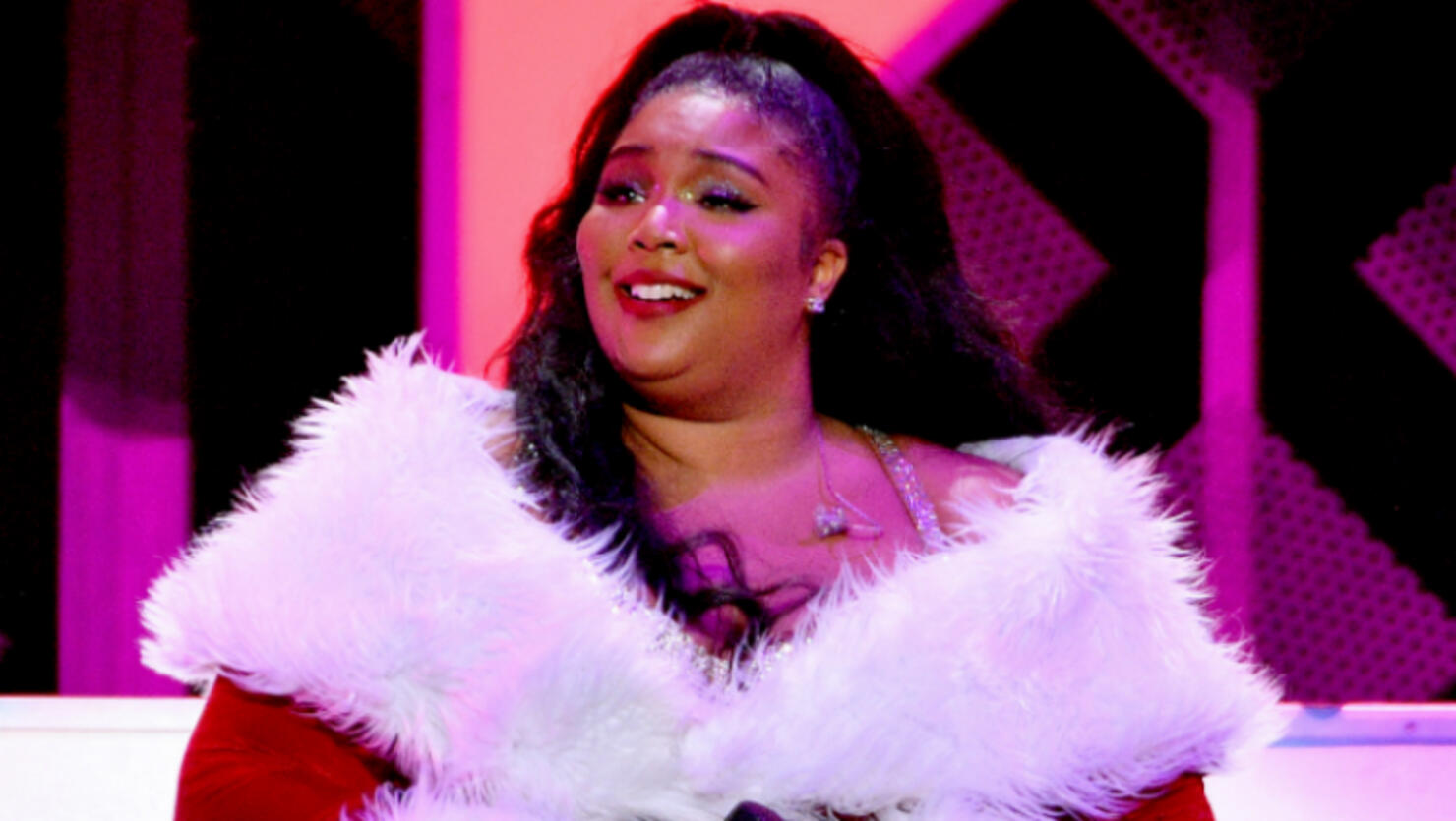 Talk about a performance that was good as hell!
To say that Lizzo owned the 2019 iHeartRadio Jingle Ball presented by Capital One stage would be an understatement.
The 31-year-old singer fulfilled a childhood dream performing at the famed Madison Square Garden on Friday (December 13) and the monumental moment was not lost on her.
After performing a number of her hits —"Good as Hell," "Cuz I Love You," "Water Me," and "Tempo" — Lizzo took a moment to soak in the dream-like moment, telling the crowd with tears in her eyes, "I've always dreamed of performing at Madison square garden. You made my dream come true tonight." She added, "I've never performed for this many people before."
Lizzo went on to express her gratitude to her die-hard Lizzbians, saying, "Thank you for accepting me for who I am. If 20,000 people can accept me for who I am, the whole world can accept you for who you are. Don't event let someone tell you what you can't be... 'cause you got the juice." And without missing a beat, she then seamlessly transitioned into her hit track "Juice."
Lizzo concluded her high energy set, which was filled with tons of twerking and body rolls, with her breakout single, "Truth Hurts," bringing the crowd to its feet. And did I mention, she brought her flute out as part of her grand finale? #SHEDIDTHAT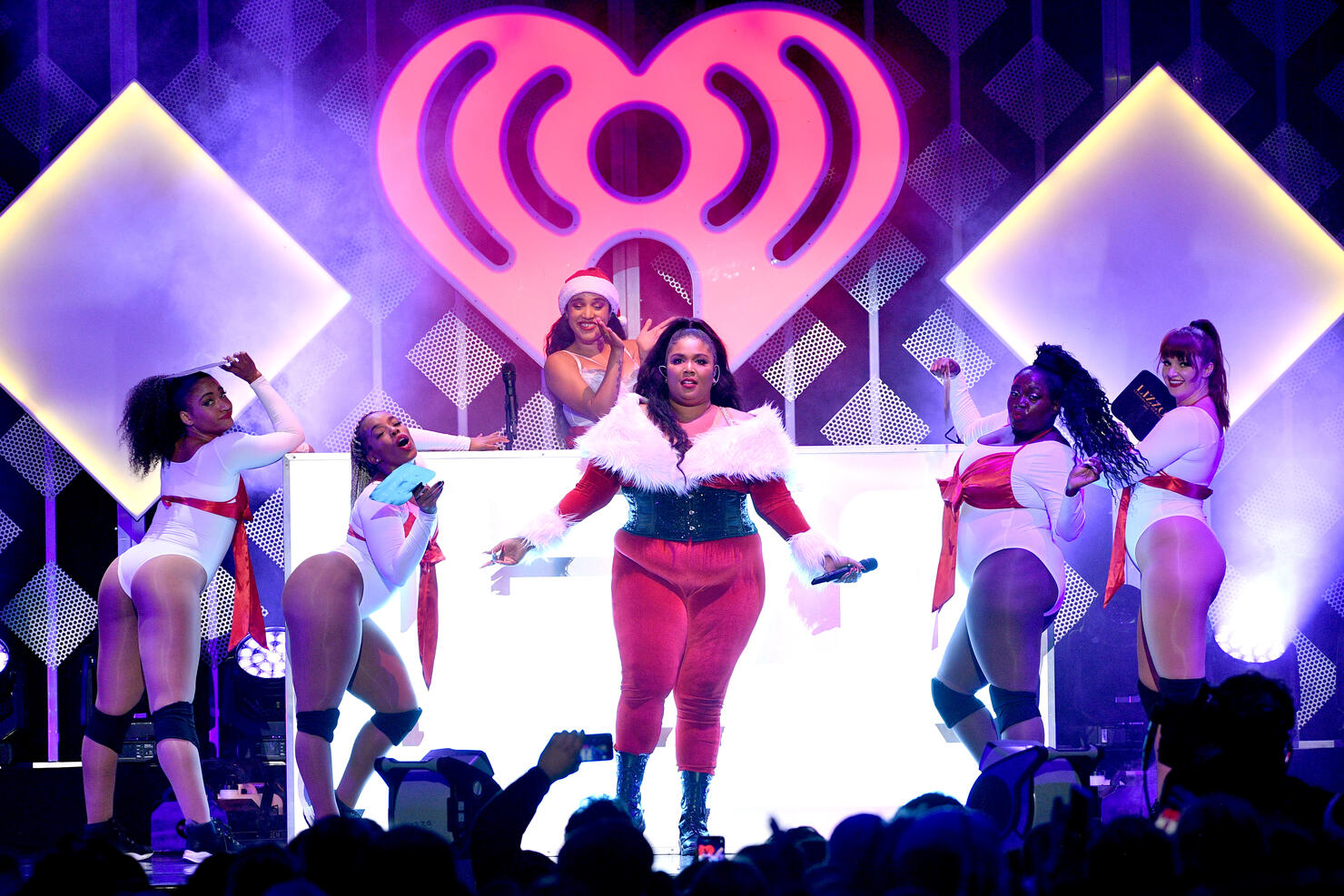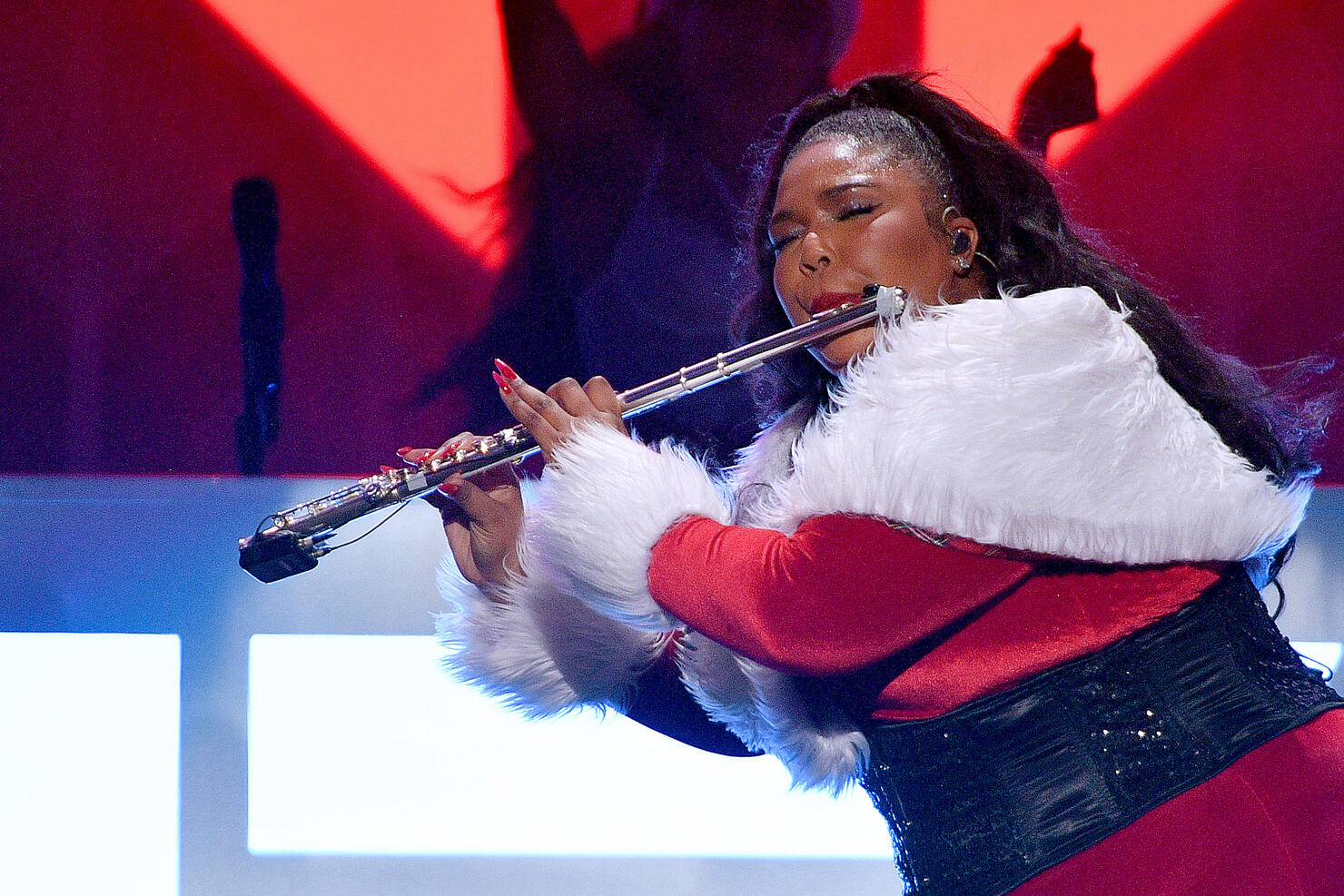 If you missed any part of the show, or just want to relive the night — we've got you covered. The CW Network will broadcast the iHeartRadio Jingle Ball as a nationwide special on Thursday, December 19th at 8pm ET featuring this year's most incredible performances from the annual holiday event.
Photo: Getty Images