Roddy Ricch Talks Grammy Nominations, New Album, Nipsey Hussle & More
By Peyton Blakemore
December 13, 2019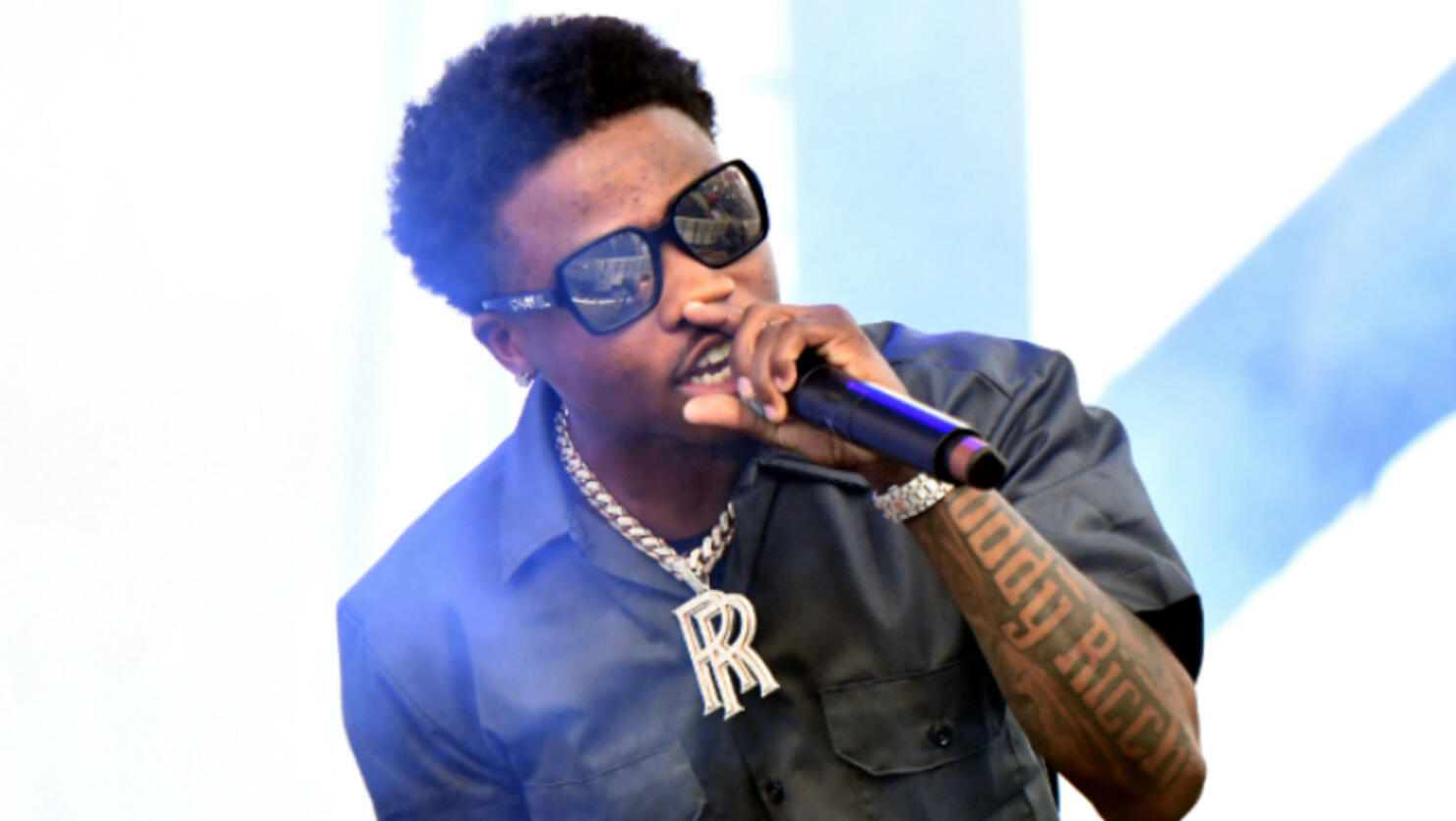 It's Roddy Ricch's time.
Despite being only 21-years-old, the Compton-born rapper has already made a name for himself in the music industry. Earning three Grammy-nominations — two of three are for his work with the late Nipsey Hussle — before even dropping his debut album, it's safe to say, Roddy's one of the leaders of the new era of hip-hop.
In an interview with iHeartRadio, Roddy, born Rodrick Wayne Moore, Jr., opened up about his rise to the top, his friendship with Nipsey, who he looked at as both a mentor and a brother, and his debut album, Please Excuse Me For Being Antisocial, which he released last week and is projected to be the #1 album on the Billboard 200 chart.
Check out what Roddy had to say below.
Your debut album is titled Please Excuse Me For Being Antisocial. What made you go with that title?
I named my album Please Excuse Me For Being Antisocial because I wanted people to see all the different sides of my personality, and really understand who I am.
You've released multiple mixtapes over the years, why'd decide that now was the right time to release your debut album?
It was the perfect time. I just needed to give my fans a little more than what I had been giving them.
What story does Please Excuse Me For Being Antisocial tell?
The album tells a story about the different sides of my personality, being able to understand my highs, my lows and what I really go through in my life.
The album has a ton of features, what was it like working with such a talented group of MCs? Did you have a favorite collaborator?
I wanted to collaborate with people who had a special part in my life. My favorite collaboration was all of my collaborations, because each one of them had a special part in me creating the sound, and everybody who is a part of my album is really a part of my life personally.
Being that you were so close to Nipsey Hussle, would you say that he had a heavy influence on the project?
Nipsey Hussle has an influence on my life period, outside of music. When I speak, I speak through the eyes of somebody who has lost a very important big brother. So, every time I speak, it's always going to be in reflection of my big bro because it's something that's within me. It's not something that comes and goes. It's just something that will always stay with me.
What was one of the greatest lessons you learned from Nip?
One of the biggest lessons I learned from Nip was to really know my value and worth and, understanding that not even just in the music business, but just knowing your worth in life, period. Knowing your worth in any situation or circumstance, whether it comes to females or the streets or music. In anything, you gotta know your worth and not deal with people who don't know it or don't respect it.
Last month, you earned three Grammy-nominations — your first Grammy noms — two of which are for your collab with Nip, "Racks in the Middle." What emotions did you experience when you found out the news? And what does it mean to you to have your first Grammy nominations be with him?
Being Grammy-nominated this year and this early in my career is definitely an accomplishment that not a lot of people can say they have achieved. But honestly, it was a very bittersweet way to receive Grammy nominations [because it's with Nip and he's not here]. I'm Grammy nominated though, so I appreciate that sh*t. When I found out I was Grammy-nominated, I didn't have no emotion. I didn't understand it. It's still a lot to process, but the marathon is continuing, being that we got them, got them Grammy's on the way.
To be nominated with Nip for two Grammys, it's a feeling that I've felt before when "Racks in the Middle" went platinum. It was the first one to go platinum with him. That alone was enough. I feel like I was Grammy-nominated with him a hundred times. So it's just always a good feeling to know [I'm] carrying out the marathon through [me].
You're one of the rising stars in hip hop right now, do you ever feel pressure because of that?
I never feel pressure as far as being a rising star, because I feel like I've always been a rising star, like I was never not shining. Even when I was down, I was a light I'm going to continue to always be that way.
This has been a transformative year for you — lots of change and growth — how has that affected your music? And what would you say has been the biggest change in your life this year?
With time comes change and growth. Over time, music changes from an artist because they experience things. And life becomes something different every year and it's normal people sh*t really, just growing as a person. Change does that to you. One of the biggest changes of my life this year was understanding my position now with my family and my friends, just really being a leader, like Moses.
Your first headlining tour kicks off this month, what are you most excited about?
I need everybody to go get they motherf**king tickets to the Anti-Social Experience. The first date is in LA, my hometown, on December 28th. I need everybody in the city to come rock with me, 'cause I've been staying down with my city from the jump. I'm just anticipating LA. I anticipate seeing all my fans in all my states and just tapping in with them for the first time. I never did a US tour so this is gonna be a different experience for me, and I just wanna bring my experience to the people too.
What can fans expect when they pull up to a Roddy Ricch show?
Anybody could pull up at a Roddy Ricch show; from the greats to the up-and-comings. Anybody I f**k with, anybody I rock with, anybody that I feel like is talented and need to bless the stage at the "Anti-Social" experience could be at the tour.
What's next for you in 2020?
I wanna keep growing and never become complacent. Always growing and progressing, that's really what I want to do in 2020.