Meek Mill Says His Previous Opioid Addiction Played a Role in Drake Beef
By @ColdestDecember
December 14, 2019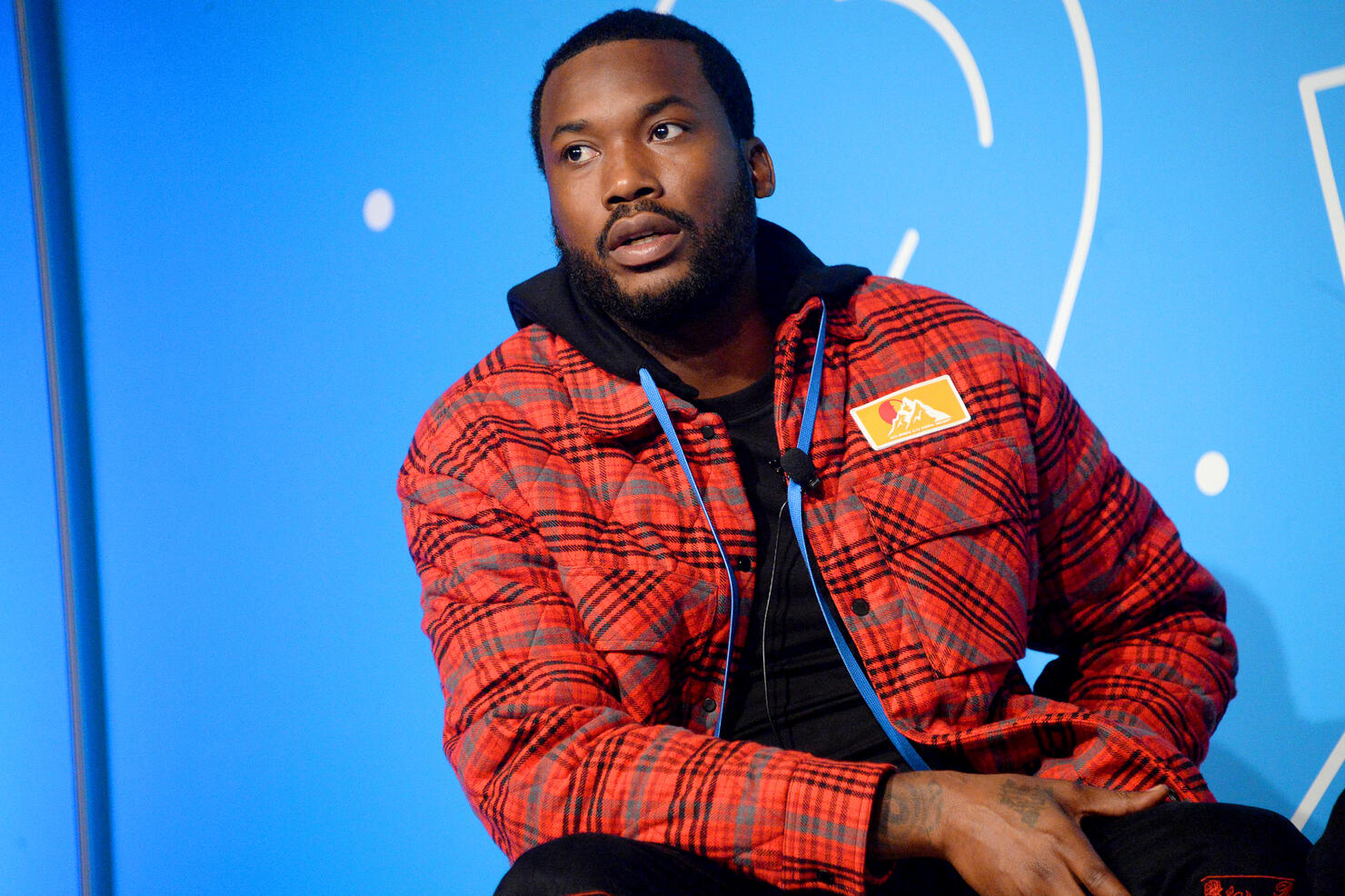 Meek Mill has come a long way from his Philly days getting arrested at a young age and his beef with Drake. Meek spoke with the Breakfast Club's Charlamagne Tha God where he opened up about his new mentality, past drug abuse, and professional life.
The two sat down in a comfortable room and quickly jumped into the heavy topics. Nearly five minutes in, Meek commented on his normalized use of marijuana to assist in sleeping at night due to dealing with the trauma he's had to witness growing up. "I don't want to be addicted to anything. I think weed is not a hardcore drug, but I don't even want to be addicted to that. A cigarette, liquor, anything." The "Dreams and Nightmares" rapper says he plans to quit taking substances soon and choose his health.
After witnessing a high amount of young rappers passing due to opioid addiction, the 32-year-old, understands that he acts as a role model to those around him and advocates for them to put the pills down.
"I be having to tell the young guys, 'yo brother that sh-t really will kill you. F—k your decision making up, Make you forget.' And when I'm saying it to them I want them to know that this happened to me at one point." Meek disclosed that he would take up to 10 Percocet pills a day.
Some people, however, will need to learn on their own through their own experiences to truly understand, he believes.
"I had to make a decision for myself. You gonna be a high pill popper or are you going to be a a bossed up type..? I ain't never seen a millionaire bossed up pill popper in my life."
His opioid abuse also played a role in his infamous Drake beef that sparked aggressive rumors and diss records.
"If you ask me about like why I came at Drake … I don't even f—kin really, really, really know," he admitted. "I'm making very bad decisions here and not knowing that I'm making these bad decisions. And when I wasn't high I look back and went on YouTube and I check my file I'm like, 'I don't do sh-t like that.'" Drake and Meek eventually ended up settling their feud and working things out.
Check out the full interview with Charlamagne Tha God below!