Watch Luke Bryan Get Taken Down By 'Trailer Trash Tammy' In Hilarious Prank
By Blake Taylor
December 15, 2019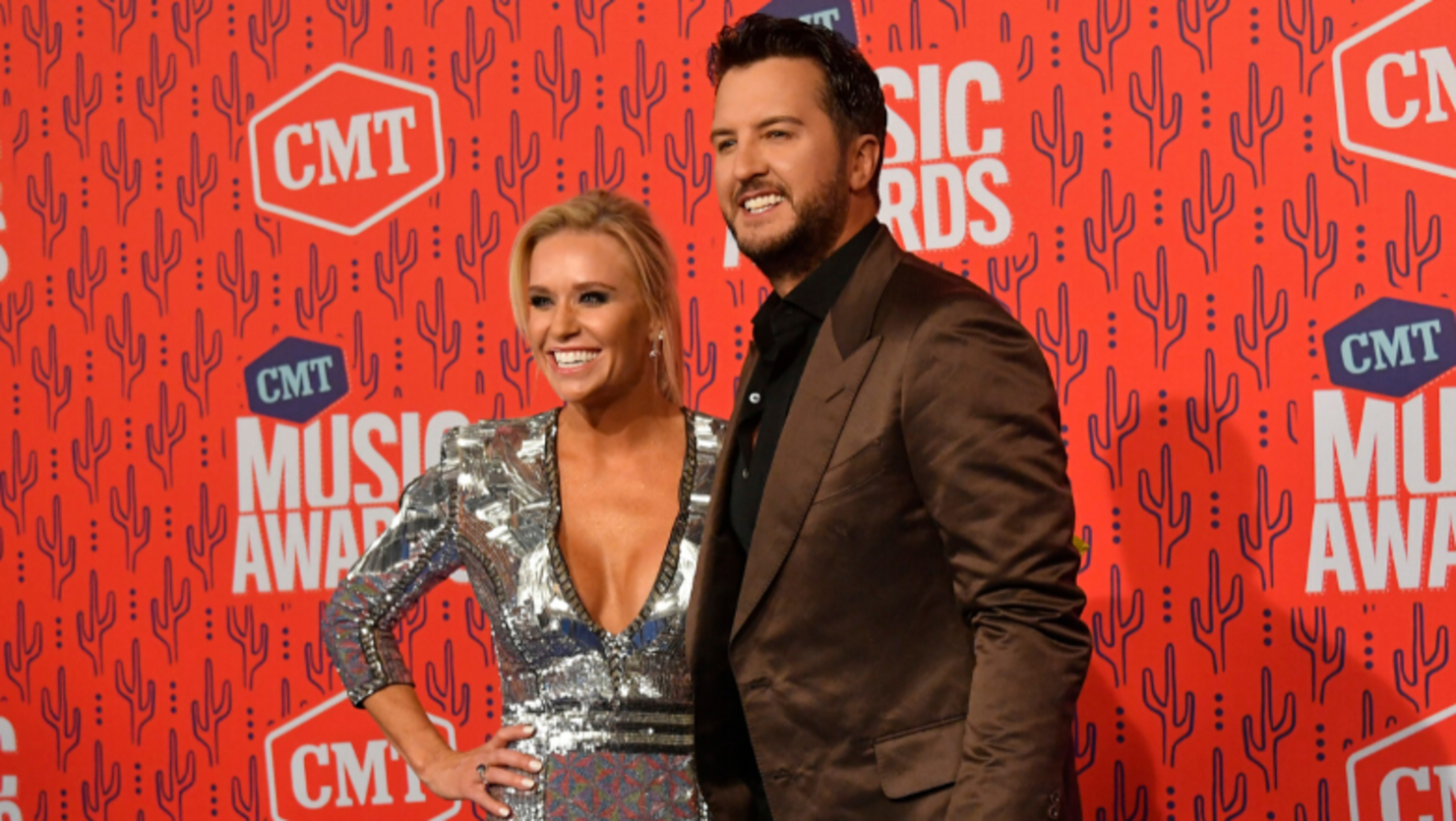 Every year, Luke Bryan's wife, Caroline, sets up the "12 Days of Prankmas" with her family.
On Friday (December 13), Caroline shared the first video of the series of pranks. This year, Bryan's mom, LeClaire, was the first victim pranked by Caroline, Bryan, and comedians Chelcie Lynn and Officer Daniels.
Lynn, a comedian who created a character named Trailer Trash Tammy, works often with Daniels to create content. To prank LeClaire, the group had Tammy act as an obsessed fan who located the singer while he was standing with his mom.
The video shows Bryan and LeClaire talking outside when they were suddenly approached by Lynn, in character as Tammy. "Mama, that's that girl," Bryan exclaims in a worried voice before he starts to run away. Tammy then chases after Bryan and tackles him to the ground screaming, "I just wanna hug you!"
LeClaire then frantically waves for help and Officer Daniels runs over, followed by Caroline. After getting Tammy off of Bryan, Caroline brings the heat and stars going off on Tammy. Shortly after, the skit was up as Bryan says, "Mama, 12 days of prankmas." LeClaire immediately collapsed on the grass as Bryan asks, "Are you okay?" She responds, "Don't you ever do that again!"
"Here we go...Day 1! 'Trashy Tammy Takedown," Caroline wrote in the caption of the post. "Sorry [LeClaire] we had to get you!! Don't think we'll ever top this one. Thank you to [Chelcie] [Officer Daniels] [Michael Monoco] y'all were awesome!!"
Since sharing the first prank on Friday, Caroline has posted two more videos. Day two, coined "The Mannequin"prank, shows Caroline dressed in a head to toe white bodysuit, made to look like a mannequin. She then stood frozen to mimic a mannequin only moving to scare customers at Luke's 32 Bridge.
She wrote in the caption alongside the video, "Day 2…"The Mannequin" thanks @lukes32bridge for letting me scare people all day!"
The latest in her series of pranks is what she called the "liquid a**" prank. She bought a spray that she described as "the absolute worst smell ever" and sprayed it secretly around friends and family capturing their reactions on video. Bryan's response was priceless as he looked totally disgusted while saying, "It got in my mouth!"
Stay tuned for more from Caroline as a part of her hilarious "12 Days of Prankmas" tradition.