Mariah Carey Celebrates 'All I Want For Christmas' at Empire State Building
By Taylor Fields
December 16, 2019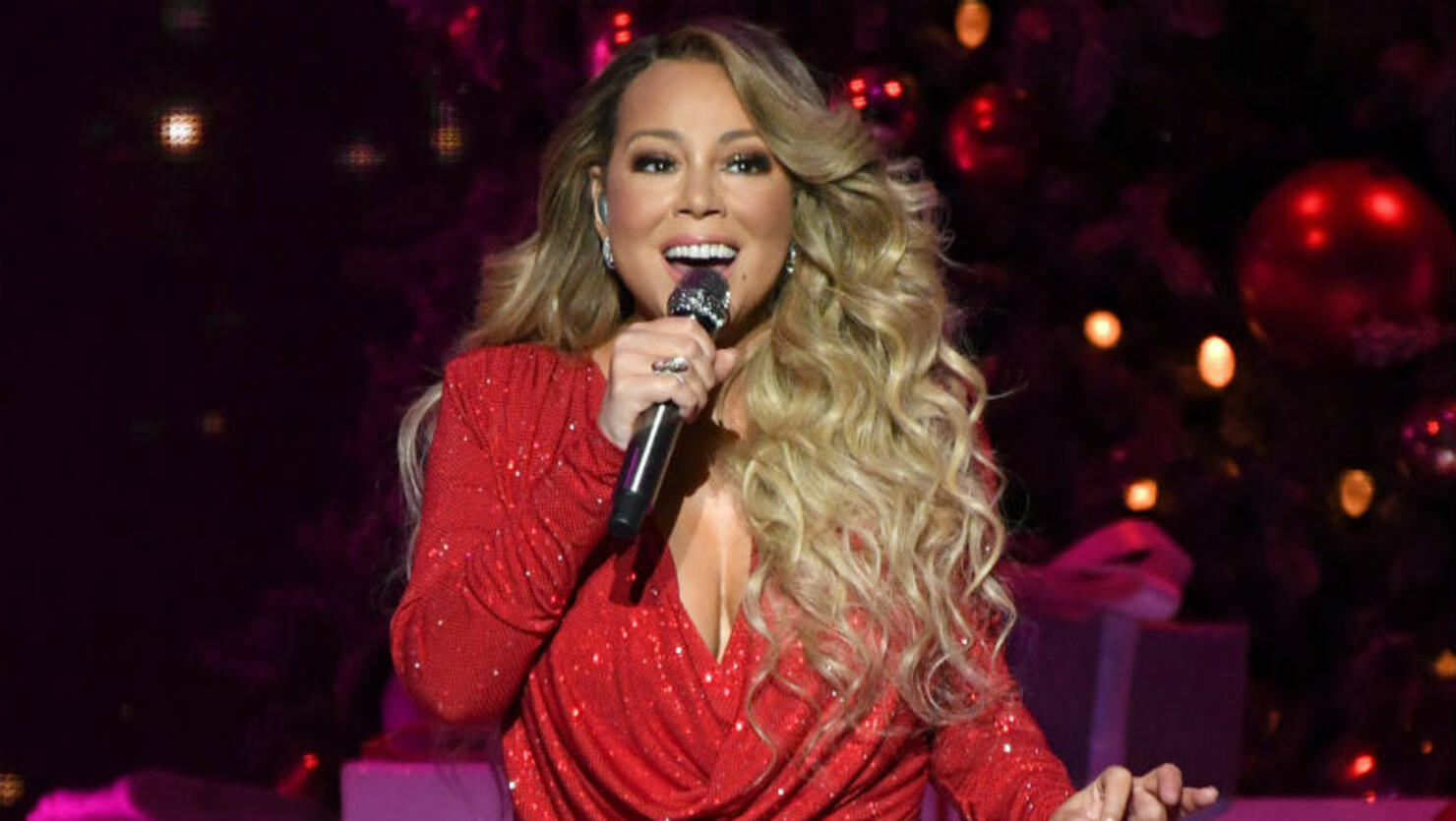 Mariah Carey's iconic holiday song "All I Want For Christmas Is You" turned the big 2-5 this year AND hit No. 1 for the first time ever — an achievement that made Mariah the solo artist with the most No. 1 singles on the Hot 100 in history.
In honor of the song's anniversary and all if its success, the songstress is celebrating during the ceremonial lighting of the Empire State Building in New York City on Tuesday, December 17th. Then, a special music-to-light show set to "All I Want For Christmas Is You," designed by renowned lighting artist Marc Brickman, will be played on Thursday, December 19th and synced live at 8pm ET on iHeartMedia New York's Z100, Power 105.1, 103.5 KTU and 106.7 Lite fm, which you can listen to on the iHeartRadio app. Fans will also be able to watch the show live via Earthcam, and then on demand via the Empire State Building's YouTube channel.
In addition, fans can see the light show during the iHeartRadio Jingle Ball special on The CW on December 19th, which begins at 8pm ET.
And to continue celebrating the festive season, the synchronized light show will broadcast on iHeartMedia New York's Z100 and Lite fm every night at 8 p.m. ET through December 25th.
Mariah — Queen of Christmas — Carey has been out on her 2019 holiday tour celebrating the 25th anniversary of her first holiday album, 1994's Merry Christmas (along with its legendary holiday hit). She recently wrapped up the trek at New York City's Madison Square Garden, where she put on a truly special performance full of holiday classics and favorites.
Check out photos from the incredible last stop on her holiday tour below.