CNCO Gives Exclusive Performance & Talks New EP 'Que Quienes Somos'
By Taylor Fields
December 17, 2019
It's been a whirlwind year for Latin boyband CNCO. The guys have been on a world tour, which has taken them across the globe and all over the US (even performing at the Daytime Stage at the iHeartRadio Music Festival), and the group most recently released their third EP, Que Quiénes Somos, in October.
CNCO recently stopped by iHeartRadio HQ in New York City during iHeartRadio Live Sessions presented by Cinnamon Toast Crunch, where they gave an exclusive performance and talked about their new EP and how they put it together. The guys performed "De Cero" and "La Ley" from Que Quiénes Somos, and "Primera Cita" from their 2016 debut album of the same name.
On releasing their newest EP, the band explained, "It's crazy man, for us it's a dream come true cause, you know. This EP is, is 95% written by us. So it's like showing them what really comes from inside us, all these lyrics, all these emotions, and all these type a different sounds as well that we haven't used before. So, it just feels very special. And to see that people are liking and they're feeling it, we're very thankful for that."
CNCO also explained how they chose the seven songs that are included on Que Quiénes Somos. They recalled, "I feel like they just felt different, you know, they felt unique. And for us, they kind of stand out cause, not that the rest weren't unique or perfect, but I just felt like we chose wisely in what kind of sound we wanted. So just for us to see their reaction and to see if we could go that lane or if we should just stick with what we had."
The group added of sharing the EP with fans, "It feels amazing. Since we dropped the EP, the teenagers are doing a lot of challenges and dances with it. So it's just amazing to see them just smile and happy."
See more photos from CNCO's exclusive performance below.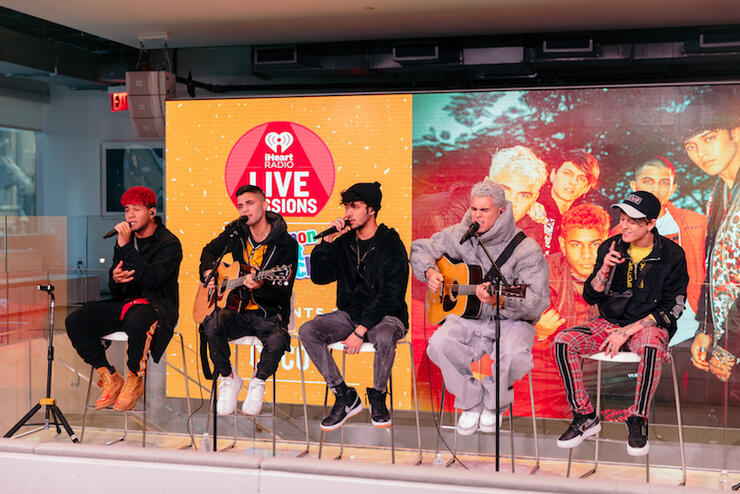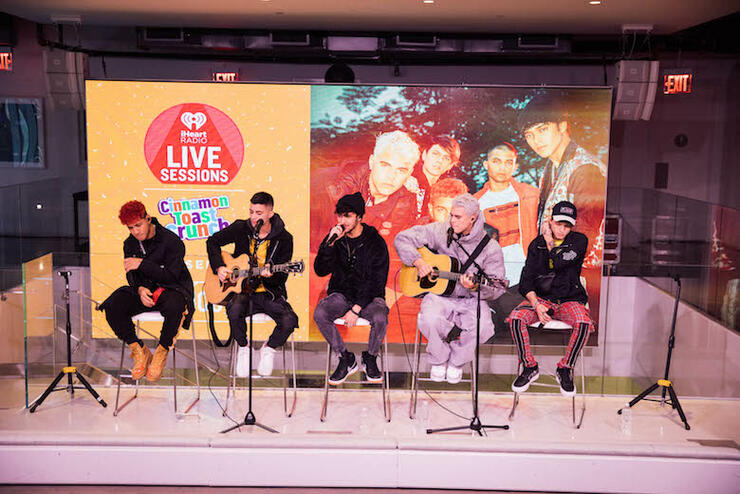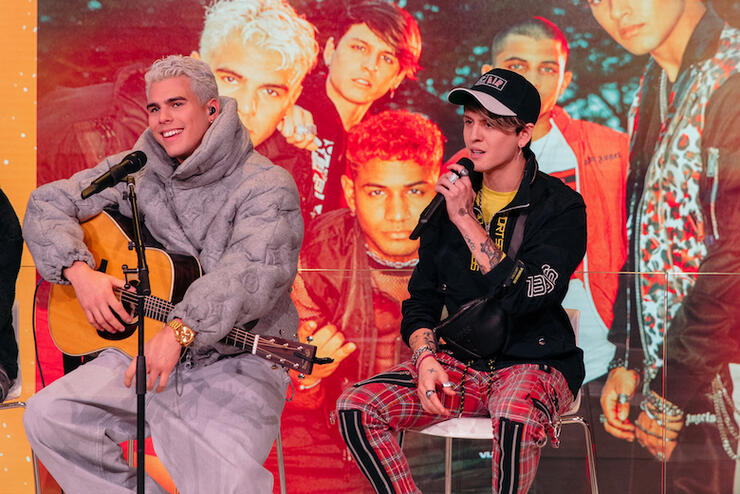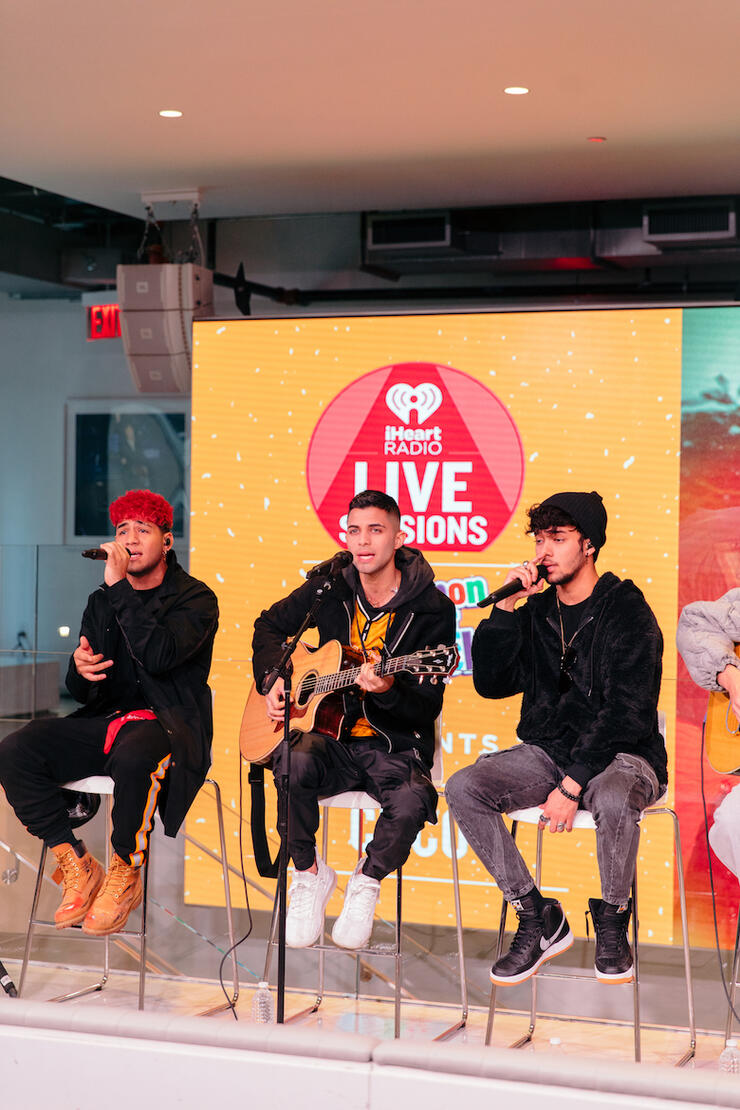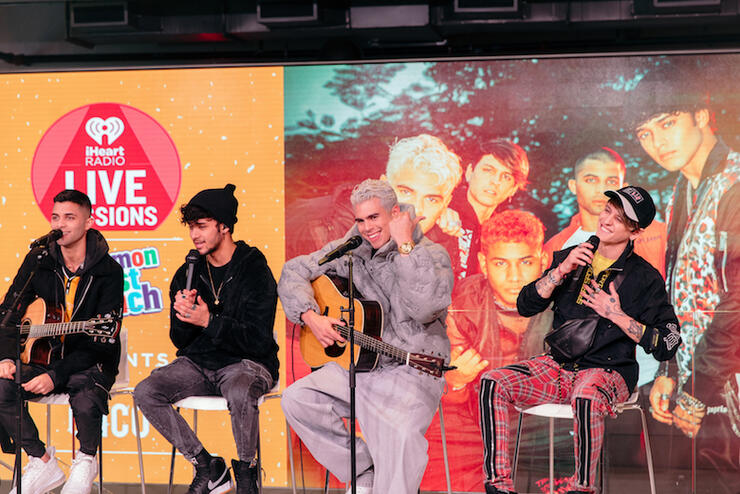 Photos: Adrianna Casiano & Lorena Kjer
Chat About CNCO Gives Exclusive Performance & Talks New EP 'Que Quienes Somos'