President Trump Sends Letter to House Speaker Nancy Pelosi Over Impeachment
By R.J. Johnson - @rickerthewriter
December 17, 2019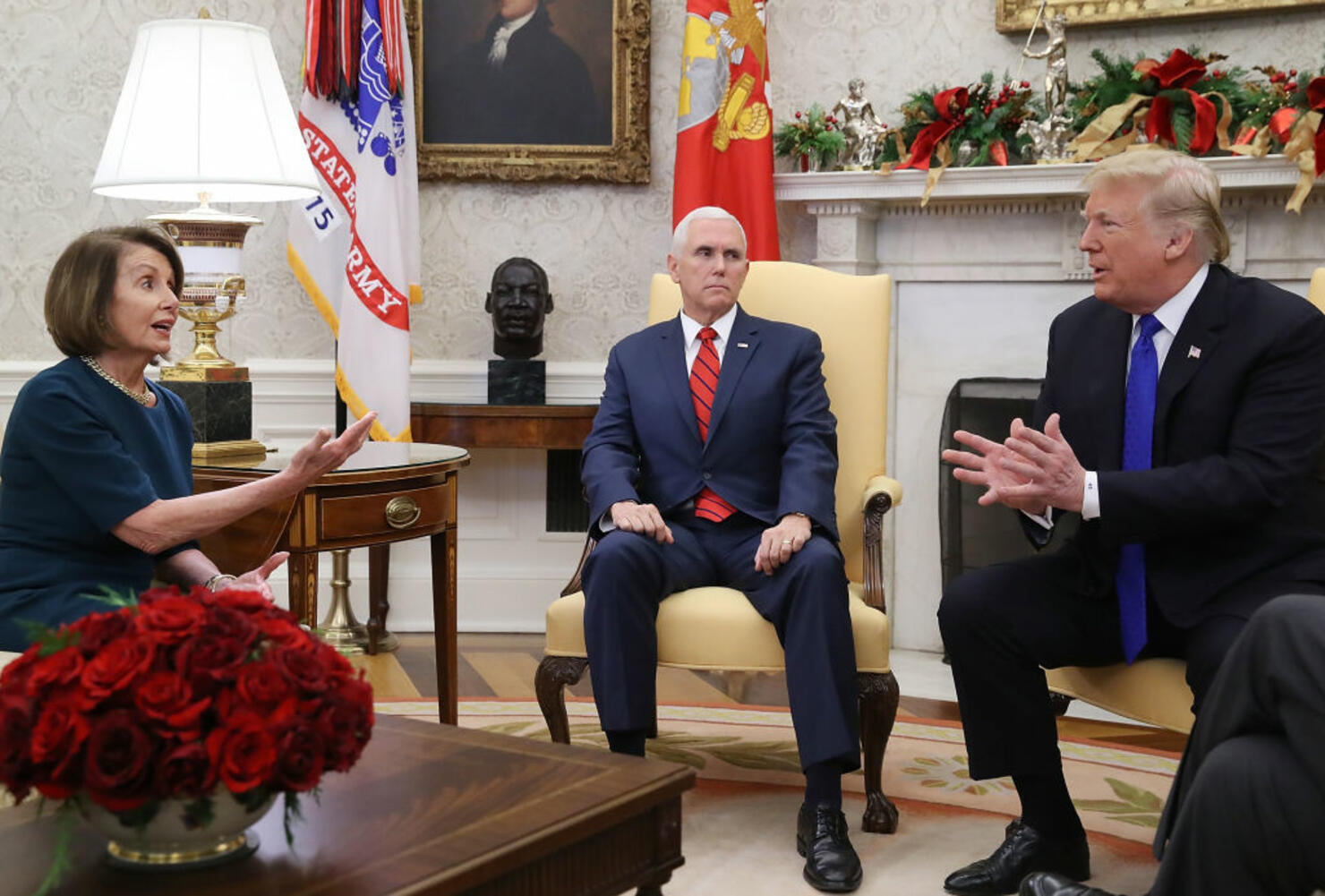 President Donald Trump sent a blistering letter to House Speaker Nancy Pelosi ahead of Wednesday's full House vote on two articles of impeachment accusing him of abusing the power of his office and obstruction of Congress.
In a lengthy, five-and-a-half page letter sent to the Speaker of the House on Tuesday, Trump writes that Pelosi pursuing impeachment was "spiteful" and represents "an unprecedented and unconstitutional abuse of power by Democrat Lawmakers, unequaled in nearly two and a half centuries of American Legislative history."
"By proceeding with your invalid impeachment, you are violating your oaths of office, you are breaking your allegiance to the Constitution, and you are declaring open war on American Democracy," Trump writes. "You dare to invoke the Founding Fathers in pursuit of this election-nullification scheme - yet your spiteful actions display unfettered contempt for America's founding and your egregious conduct threatens to destroy that which our Founders pledged their very lives to build."
On Wednesday, House lawmakers are expected to vote on two articles of impeachment forwarded by the House Judiciary Committee which accuse Trump of abuse of power and obstruction of Congress. On Monday, the House Judiciary Committee released its full 658-page report on the investigation and process that led to the House voting to impeach the president. The document, which is divided into four parts, outlines the process followed by House investigators into the July 25th phone call between Trump and the newly-elected president of Ukraine, Volodymyr Zelensky.
"President Trump has realized the Framers' worst nightmare. He has abused his power in soliciting and pressuring a vulnerable foreign nation to corrupt the next United States Presidential election by sabotaging a political opponent and endorsing a debunked conspiracy theory promoted by our adversary, Russia," the committee wrote.
Trump wrote in the letter addressed to Pelosi that she had "cheapened the importance of the very ugly word, impeachment!" The president also stated that Democrats' reason for impeachment was to re-litigate the 2016 election.
"Your chosen candidate lost the election in 2016, in an Electoral College landslide (306-227), and you and your party have never recovered from this defeat," Trump wrote. "You are unwilling and unable to accept the verdict issued at the ballot box, during the great Election of 2016. So you have spent three straight years attempting to overturn the will of the American people and nullify their votes. You view democracy as your enemy!"
Trump's letter comes one day before a full House vote on the two articles of impeachment where Democrats are expected to impeach the president and send the matter to the GOP-controlled Senate where political observers expect Trump to be acquitted.
Photo: Getty Images