Harry Styles Sneaks Some Shoutouts Into His Cover Of Lizzo's 'Juice'
By Hayden Brooks
December 18, 2019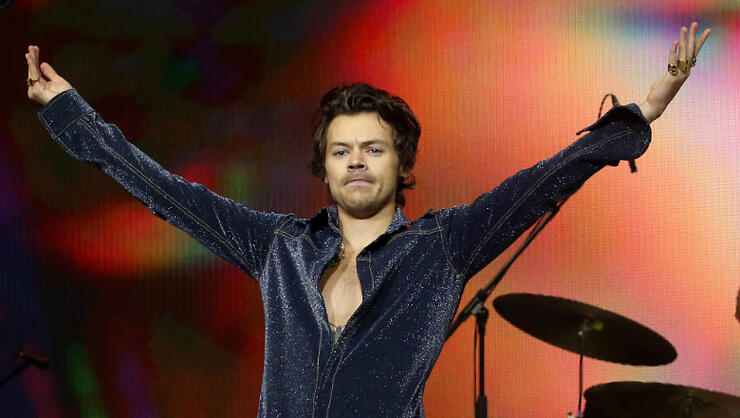 Harry Styles is hitting the promo circuit hard to spread word about his new album, Fine Line, and one of the former One Direction bandmate's recent pit stops was at BBC's Radio 1 Live Lounge, where he covered Lizzo's peppy track "Juice."
For his Wednesday (December 18) appearance, Styles offered up renditions of previously-released singles, "Adore You" and "Lights Up," but the real viral moment fell on his cover of the diva's Cuz I Love You single. Backed by a live band, the pop crooner lived up to the original, but made sure to sprinkle his flavor onto the cut, replacing the word "bitch" with "Mitch" in reference to his guitarist Mitch Rowland. Additionally, he offered up a special shoutout to his manager Jeffrey Azoff.
Speaking about Lizzo, Styles offered up the utmost compliment about the breakout star, saying, "I just think she's amazing; she's one of the most exciting artists working now for sure. She's exactly what you want an artist to be, which is themselves." Once the Grammy-nominated superstar got wind of the cover on Twitter, she admittedly melted at the performance and shared explosion and heart face emojis.
In addition to "Juice," Styles performed a cover of Paul McCartney's "Wonderful Christmas Time," which he first churned out at his album release show at The Forum in Los Angeles on Friday.
Chat About Harry Styles Sneaks Some Shoutouts Into His Cover Of Lizzo's 'Juice'