House Of Representatives Impeaches President Donald Trump
By Bil Galluccio
December 19, 2019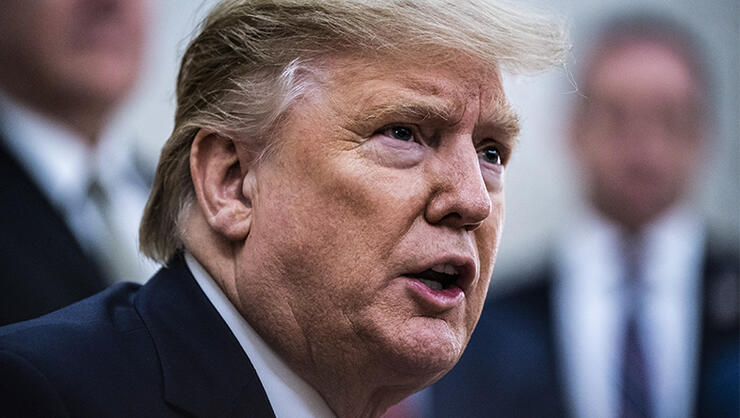 In a historic vote, the House of Representatives impeached President Donald Trump. The vote was mostly down party lines with two Democrats bucking their party and voting against the articles of impeachment. Former Republican Rep. Justin Amash, who represents Michigan's third Congressional district and is now an Independent, voted in favor of impeaching Trump.
The final vote on the first article of impeachment was 230-197 with one member of congress voting present. Three Democrats voted against the second article of impeachment and the final vote was 229-198 with one vote of present.
The first article of impeachment accuses President Trump of abusing the power of the presidency by withholding $400 million in military aid to Ukraine unless the country publicly announced a corruption investigation into Joe Biden and his son Hunter. The Democrats claim that Trump put his personal interests ahead of the country by asking a foreign nation to investigate his political rival. The second article of impeachment accuses Trump of obstructing Congress by trying to stonewall their impeachment inquiry.
The impeachment process now heads to the Senate, where a trial will be held to determine if President Trump should be removed from office. It appears unlikely that the Senate will have the two-thirds majority to oust Trump, with some Republican senators already announcing their intentions to support the president.
Trump is the third president to be formally impeached, joining Bill Clinton and Andrew Johnson. Richard Nixon was on the verge of being impeached but resigned before the vote. No president has been removed from office as a result of being impeached by the House.
Photo: Getty Images
Chat About House Of Representatives Impeaches President Donald Trump