Jussie Smollett May Return For 'Empire' Series Finale
By Peyton Blakemore
December 18, 2019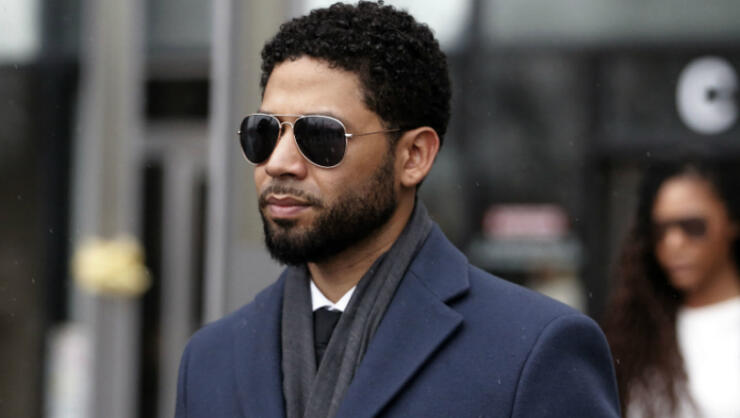 Jussie Smollett's Empire journey may not be over after all.
While the series creator Lee Daniels previously shot down all hope of the embattled actor making a return to the series — he tweeted in June: "Jussie will NOT be returning to Empire" —showrunner Brett Mahoney recently told TVLine that discussions are underway to possibly have Jussie return as Jamal before the show wraps it's sixth and final season this spring.
"It would be weird in my mind to end this family show and this family drama of which he was such a significant part of without seeing him," Brett admitted. "It's fair to say it's being discussed, but there's no plan as of yet to bring him back. There's been no decision made."
Jussie played Lucious Lyon's son since Empire debuted in 2015. However, he was written out of the final episodes of season 5 following his allegedly staged attack.
As fans know, Jussie claimed he was assaulted by two men wearing ski masks. He said he had just arrived in Chicago from New York and made a late-night run to a Subway when someone yelled: "Aren't you that f**got 'Empire' n**ga?" He claimed the two attackers, later identified as the Osundairo brothers then proceeded to jump him, put a rope around his neck and pour bleach on him. Jussie additionally claimed his attackers shouted, "this is MAGA country!"
Jussie was later accused of staging the January hate crime against himself for attention and monetary gain. While he was charged with 16 felony counts of disorderly conduct for the alleged lie, the actor was cleared of all charges in connection to the case in March.
Photo: Getty Images
Chat About Jussie Smollett May Return For 'Empire' Series Finale