Stuff You Missed in History Class Live Shows 2019!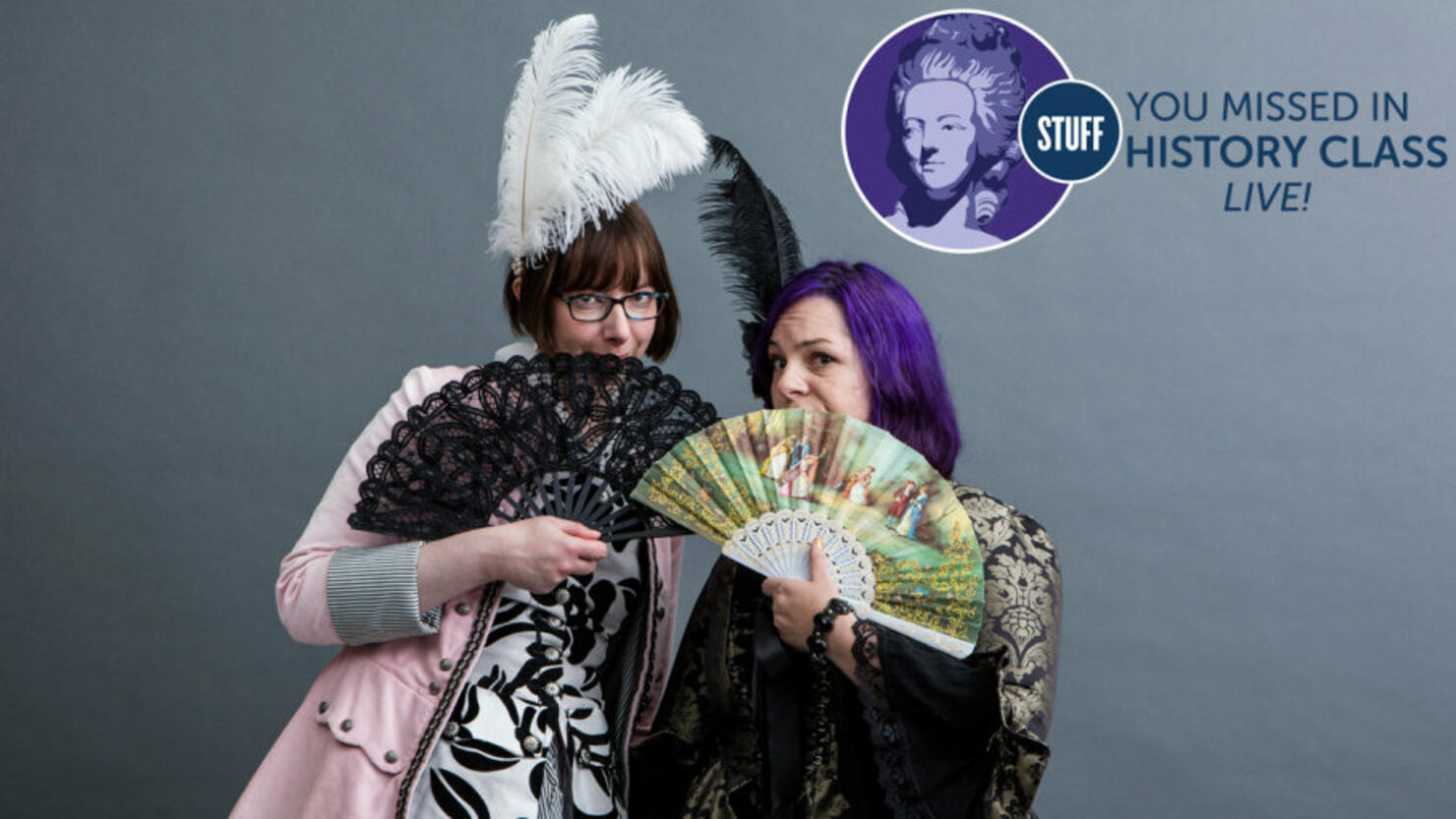 We've wrapped up our live shows for 2019! Huge thanks to Gettysburg National Military Park, the Midwestern Roots Genealogy and Family History Conference and the National Gallery of Art, as well as our venues in Denver, Chicago, Austin, Dallas and Houston. (And apologies to anyone we've left out; it's been a whirlwind year!)
Here are a few FAQs:
Q: Why aren't you coming to my city?
A: Most of our shows fall into one of two categories: an appearance at the invitation of an event or venue, or a stop on a multi-city tour. So, for the first category, either we haven't been invited to do a show near your city, or we've been invited but had to decline (usually because of a conflict with our schedules). For the second category, our tours are planned through a combination of where our listeners are, what venues are available there and travel from one city to the next. Our 2018 tours went well enough that we're working on more tours in the future. We hope to visit lots of different cities – but that will still involve balancing listener numbers, venue sizes and travel time.
Q: How can I get you to come to my city?
A: If there's a museum, convention, conference or something similar in your area, let the organizers know you'd like us to be there! And if there isn't, just keep downloading and listening to the podcast, and encourage your local friends to do the same.
Q: Will these live shows be episodes of the podcast, too?
A: Unless something unforeseen happens during recording or production, yes, the live performance will be an episode of the show. Our tours will have the same show at each stop, and we plan to use the best recording as an episode of the show. If there's some kind of recoding catastrophe, we'll release a studio version instead.