Tekashi 6ix9ine's Lawyer Reveals His Release Date
By Peyton Blakemore
December 19, 2019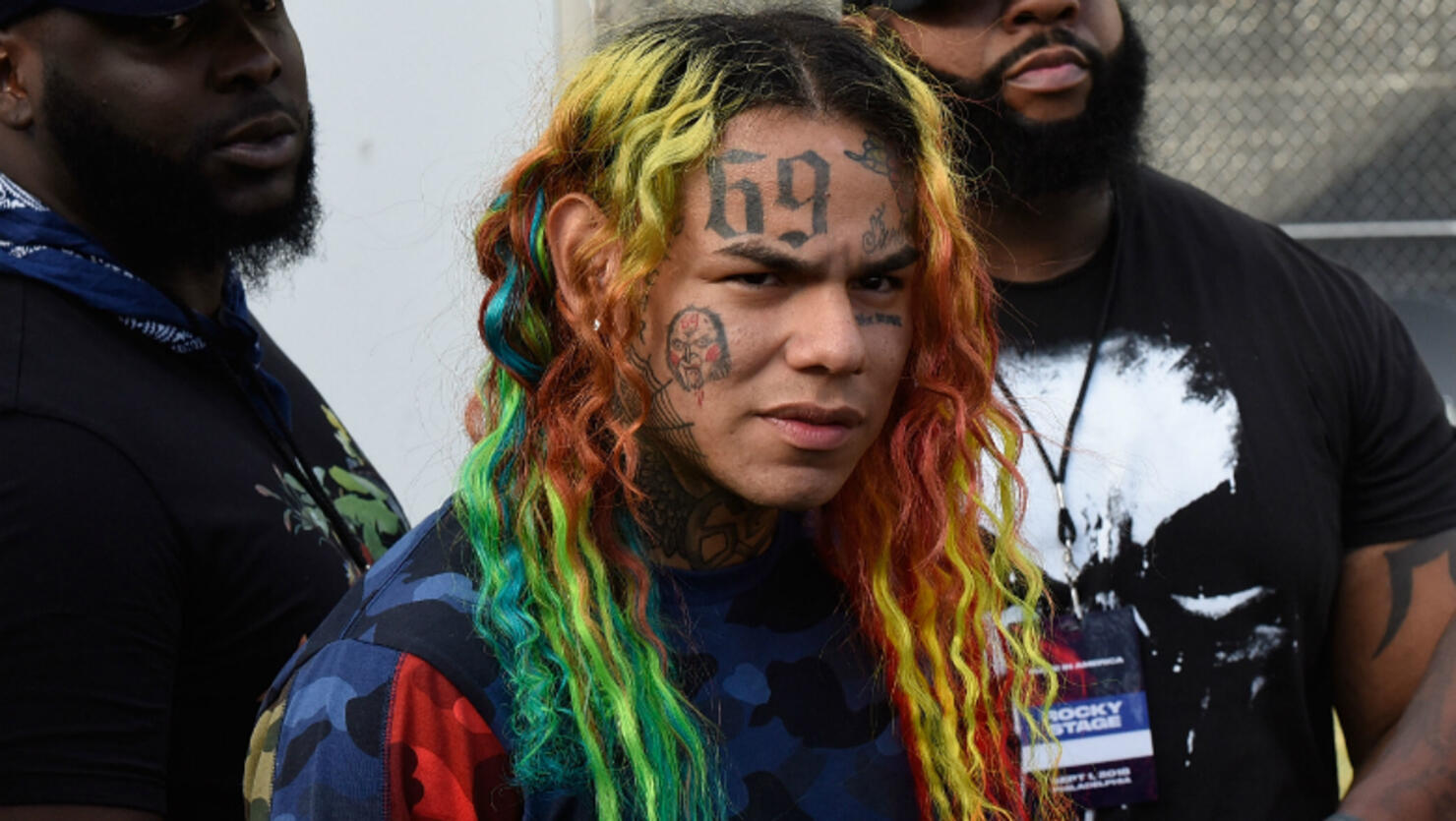 Tekashi 6ix9ine will most likely get to enjoy Summer 2020!
Following the 23-year-old rapper's sentencing on Wednesday (December 18) — where a judge sentenced the "FEFE" rapper, born Daniel Hernandez, to 24 months in prison with five years of supervised release despite the government's request that the rapper be released for time served — his lawyer, Lance Lazzaro, shed additional light on the judge's ruling.
"We are a little disappointed, we were expecting time served because that is what the parole board recommended, but it was in the judge's hands," the attorney told HollywoodLife. "Daniel will have to serve another 7 months and 12 days because the time he's already served will count towards his sentence."
While he didn't explicitly state the date 6ix9ine will be released, 7 months and 12 days plus the rapper's time served would mean that 6ix9ine will be released in July 2020.
As fans know, the presiding judge in 6ix9ine's case, Paul Engelmayer, said the rapper's 13 months in federal custody was not enough. "For the better part of a year, you were part of a violent gang. So that there is no misunderstanding, here is a specific account of those act. First came [Trippie Redd]... You decided to shoot at a member of [Trippie Redd's] entourage," he told the court on Wednesday, per Inner City Press. "Jordan fired into the sprinter van, in the Times Square area. It is a matter of sheer luck that an innocent person or people was not wounded or killed."
The judge additionally noted that when Tekashi pled guilty, he "admitted to attempting to commit murder." He went on to recall 6ix9ine's previous offenses as well as his involvement in a number of illicit activities conducted by members of his team.
Eventually though Judge Engelmayer credited 6ix9ine for his "courageous" testimony, stating that the rapper's "cooperation enabled the government to take down a violent gang, beyond the six including you named in the initial indictment."
6ix9ine faced 37 years behind bars after entering a guilty plea for nine federal charges, including multiple counts of racketeering, conspiracy, firearms offenses, and narcotics trafficking.
Photo: Getty Images