Fender Instagram Post Sparks My Chemical Romance Reunion Tour Fan Theory
By Katrina Nattress
December 20, 2019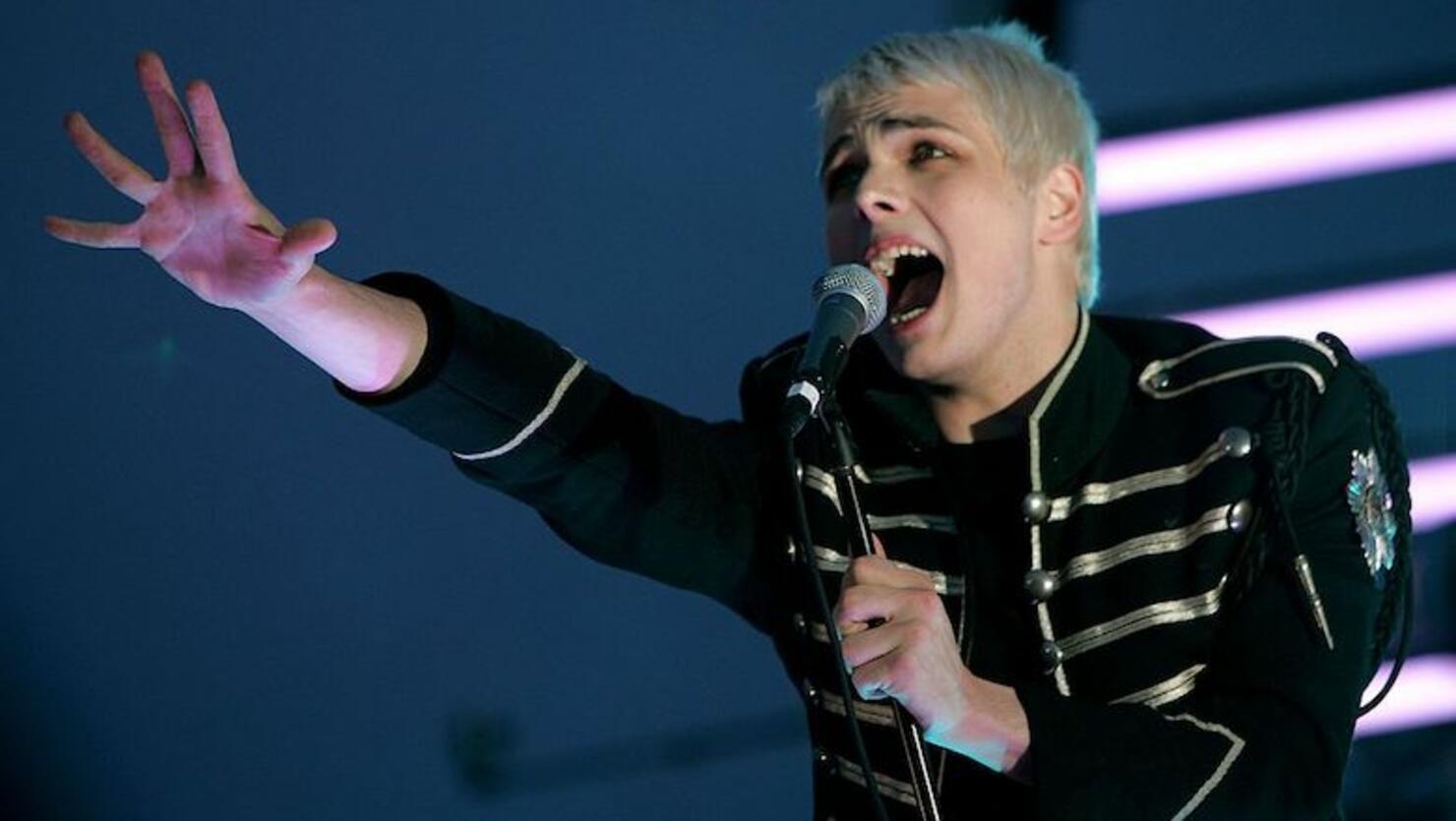 The day is here. Tonight (December 20), My Chemical Romance will play their first show in seven years at The Shrine in Los Angeles, thus kickstarting a reunion that also sees the band play some international festival dates in 2020. While the lucky fans who were able to score tickets have surely been prepping their best black outfits and eyeliner for the past two months, the millions who aren't able to see their favorite band play are hoping this is just the beginning, and MCR will announce a proper reunion tour.
After some interesting wording in a Fender Instagram story post (later shared by My Chem guitarist Frank Iero), people are convinced the band has more plans up its sleeve. On Thursday (December 19), Iero shared an Instagram post showing off some guitars he'd be playing at the show tonight, including Fender. The brand also shared some photos and videos of Iero and bassist Mikey Way picking up their custom-made gear, but there was one post in particular that drove fans into a frenzy.
"Look out for these on the @mychemicalromance tour starting tomorrow in Los Angeles," the Fender Custom Shop captioned a gear post on its story. The keyword there is tour. Though it could just be poor phrasing, and "tour" is merely referring to the LA show and festival dates, fans are freaking out at the prospect of more MCR shows. Check out their reactions below.
Did Fender just freaking leaked that "My chemical romance" is definitively having a reunion tour and not just a few shows?
My heart🖤
It's time to sharpen your eyeliners ladies and gents🖤😭 #mcrreunion https://t.co/2kiljJ8Px3

— Jamie Hurst (@jamiehurst777) December 20, 2019
did fender really just leak that there's gonna be an mcr tour on their instagram story

— icky (@bodysnatchcr) December 19, 2019