Video Shows Monster Sea Lions Nearly Sink Sailboat
By Dave Basner
December 20, 2019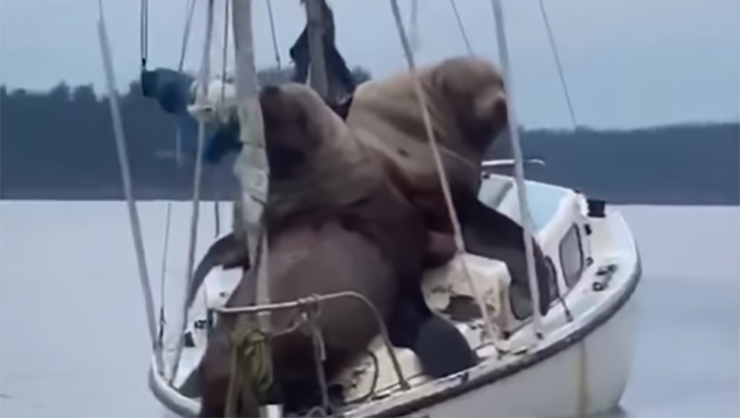 Residents of the Pacific Northwest get to see all kinds of sea life from dolphins to seals to humpback whales and even orcas. There are also plenty of sea lions. Usually those sea lions can be spotted laying in the sun on docks or swimming in Puget Sound, but recent video shows two absolutely enormous sea lions where most people haven't witnessed them, on top of a small sailboat in an inlet.
A boater filmed the gigantic creatures on the tiny boat in Eld Inlet, in the Southern part of the sound. He told The Olympian that he noticed something was off about the vessel, stating, "We got closer and closer and realized there were two massive animals on board." He added, "I've never seen anything like this."
Meanwhile, another person posted video from the shore which shows a third sea lion trying to get on the boat too, something that would have undoubtedly sunk the boat. That person seems to know the owner of the sailboat, captioning his vid, "Landon, if you're watching this video, I'm sorry about your boat mate."
No word on if the boat survived it's surprise guests.
Photo: YouTube
Chat About Video Shows Monster Sea Lions Nearly Sink Sailboat