Ed Sheeran And Cherry Seaborn Share Love Story In 'Put It All On Me' Video
By Katrina Nattress
December 22, 2019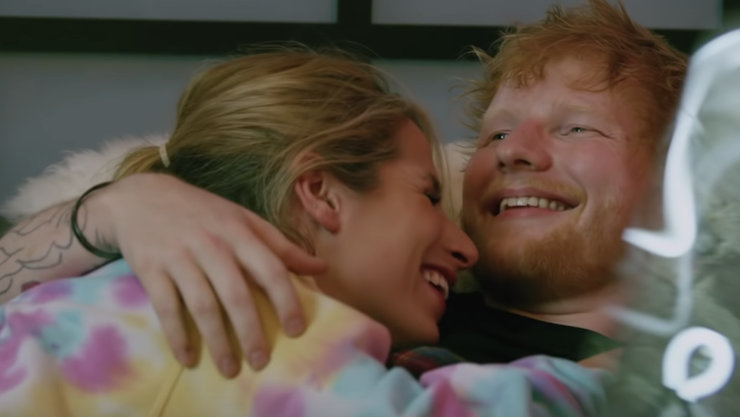 Ed Sheeran just released the latest video from his No.6 Collaborations Project, and it's a cute one. The visuals for "Put It All On Me" follow stories of real-life couples from all over the world and all walks of life. Each snippet shows the partners expressing their love through dance, while a caption at the bottom of the screen tells the abbreviated version of their unique love stories. Near the end of the clip, the focus is on the singer himself and his wife Cherry Seaborn as they laugh and cuddle in their London apartment.
"Back in high school, Ed and Cherry were crushing hard," their reads.
"They made out at the castle on the hill," it continues, referring to Sheeran's 2017 album and single of the same name. "A few years ago they reconnected, there were fireworks. They married in January 2019."
The video ends with the song's collaborator Ella Mai heading out on a date with a mystery man she just "swiped right" on.
Watch the touching "Put It All On Me" video below.
Ed and Cherry met when they were 11 but didn't start dating until 2015 after reconnecting. In January 2018 the pop star revealed he had proposed, and over the summer confirmed they had tied the knot.
Photo: YouTube
Chat About Ed Sheeran And Cherry Seaborn Share Love Story In 'Put It All On Me' Video