Lizzo Sings 'Truth Hurts' & 'Good As Hell' In Festive, Twerky 'SNL' Debut
By Regina Star
December 22, 2019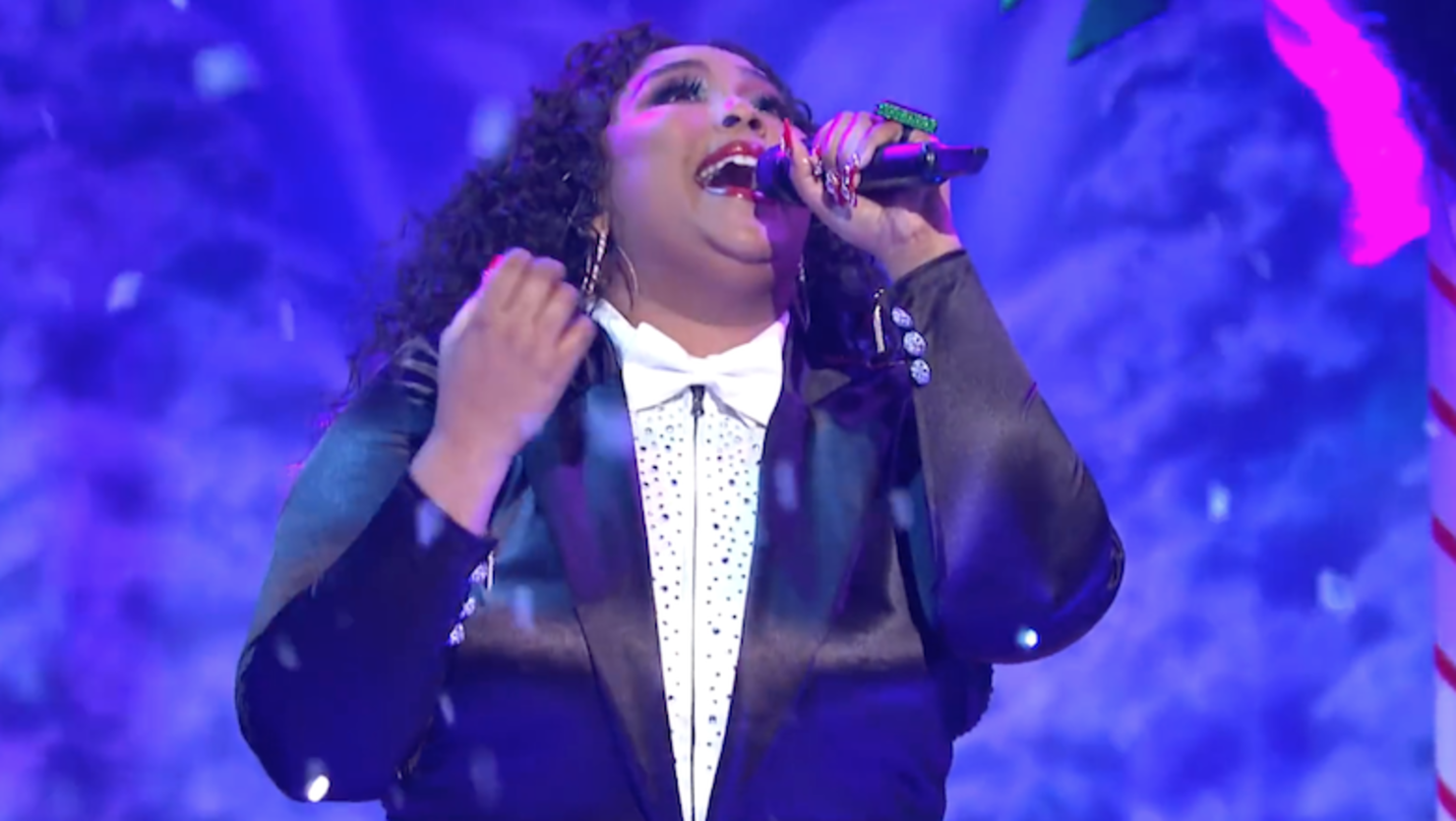 Lizzo was feeling "good as hell" during her Saturday Night Live premiere.
The singer-songwriter marked her first-ever musical guest spot on the late-night comedy sketch show this Saturday (December 21), and delivered two of her biggest hits. The Grammy-nominated musician launched last night's Eddie Murphy-hosted broadcast with a vivacious and energetic performance of her number-one single "Truth Hurts," and ended the evening on a high note with festive, twerk-heavy presentation of her feel-good anthem "Good As Hell."
Lizzo's SNL debut comes a week after the 31-year-old was forced to cancel two performances after coming down with a serious case of the flu. The pop star, who was originally scheduled to perform at the Kiss 108 Jingle Ball in Boston last weekend, told fans in an apologetic statement: "I hate letting my fans down more than anything. I hope that you all can forgive me while I recover and I promise we are doing everything we can to make it up to you."
Thankfully, she appeared to be in better health in spirits just in time for her big gig this weekend — keep on scrolling to watch her performances below. (Get tickets to Lizzo's upcoming shows here.)
Aside from Christmas festivities, the songbird has a lot to look forward to in the new year. As previously reported, Lizzo is the most-nominated artist of the 2020 Grammy Awards, having received nods for Best Album (Cuz I Love You), Best Song and Record of the Year ("Truth Hurts"), and Best New Artist.