Dakota Fanning Posts Nearly Nude Photo Taken By Sister Elle
By Hayden Brooks
December 23, 2019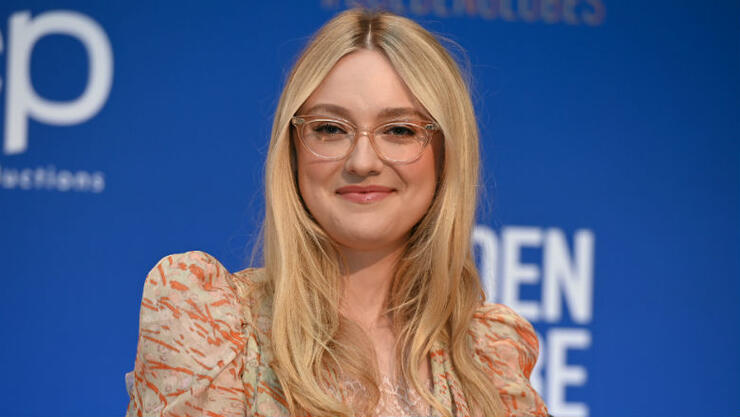 Dakota Fanning is (almost) au naturale in her latest Instagram post.
On Thursday (December 19), the Once Upon a Time in Hollywood star, 25, took to the social media platform to share a photo of herself sitting on the sink and doing her makeup. The shot was captured by her younger sister, Elle, and sees Fanning wear absolutely nothing besides a pink G-string. "Too far from the mirror? Get in the sink," the actress captioned the racy shot, which included a peach emoji on her butt.
In ET Canada's coverage of the photo, the celebrity entertainment outlet reminded readers that while the star has been in films since she was a young girl, there is a mentality when it comes to landing more adult-leaning roles. "That would be making choices to prove something to other people and I don't think you should ever make a choice for those reasons," Fanning told the outlet in 2017. "I've always wanted to do something because it felt right to me and I felt that I was doing it for the right reason. And that wouldn't be the right reason. That would be making choices to make other people happy or to change perception, and that's just always felt disingenuous to me."
Chat About Dakota Fanning Posts Nearly Nude Photo Taken By Sister Elle