The Rumored 'Friends' Reunion Special Could Be Something 'Ongoing'
By Emily Lee
December 23, 2019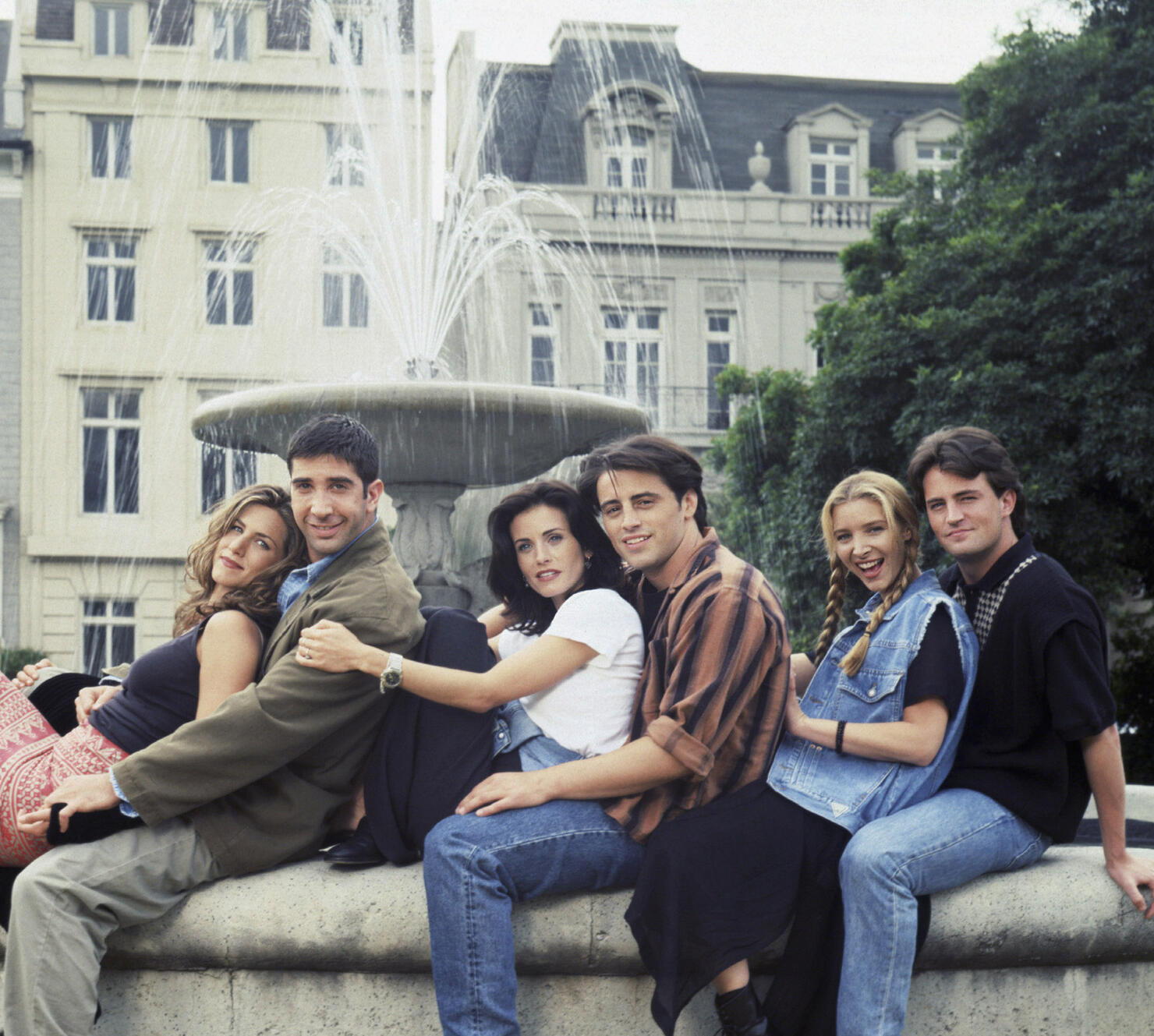 As die hard Friends fans know, a reunion special for the beloved '90s sitcom is in the works at WarnerMedia's upcoming streaming platform HBOMax. Though few details have been released about the potential project, it's been reported the reunion special will be unscripted. This likely means the cast will participate in retrospective look at the series that made them all household names.
Robert Greenblatt, chairman of WarnerMedia Entertainment and direct-to-consumer services, spoke about the upcoming reunion to The Hollywood Reporter. While he also kept details close to the belt, he did reveal the reunion may be an "ongoing" series. "I got [the cast] to do the James Burrows tribute special when I was at NBC. And all I will say is, 'We're talking about it.' We've been drilling down on what it could be and trying to see if everybody's really on board and interested," he said. "And if so, can we make the right deals for everybody. We're starting it as a special. It's possible there could be something ongoing, but it would be in steps. We're far from that."
Greenblatt's statements directly contradicts those of Friends co-creator Marta Kauffman, who told Rolling Stone the show would never be revived. "There are several reasons. One, the show is about a time in your life when your friends are your family. It's not that time anymore. All we'd be doing is putting those six actors back together, but the heart of the show would be gone," she explained. "Two, I don't know what good it does us. The show is doing just fine, people love it. [A reunion] could only disappoint. 'The One Where Everyone's Disappointed."
As far as the super star cast, including Jennifer Aniston, Courteney Cox, Lisa Kudrow, Matt LeBlanc, Matthew Perry and David Scwimmer, goes, Aniston claims they're all on board. "Listen we would love for there to be something, but we don't know what that something is. So, we're just trying. We're working on something," she told Ellen Degeneres.
We'll all have to keep our fingers crossed that this ongoing Friends reunion becomes a reality in 2020!
Photo: GEtty