Angry 'Star Wars' Fan Loses It In Theater When Someone Checks Their Phone
By Dave Basner
December 24, 2019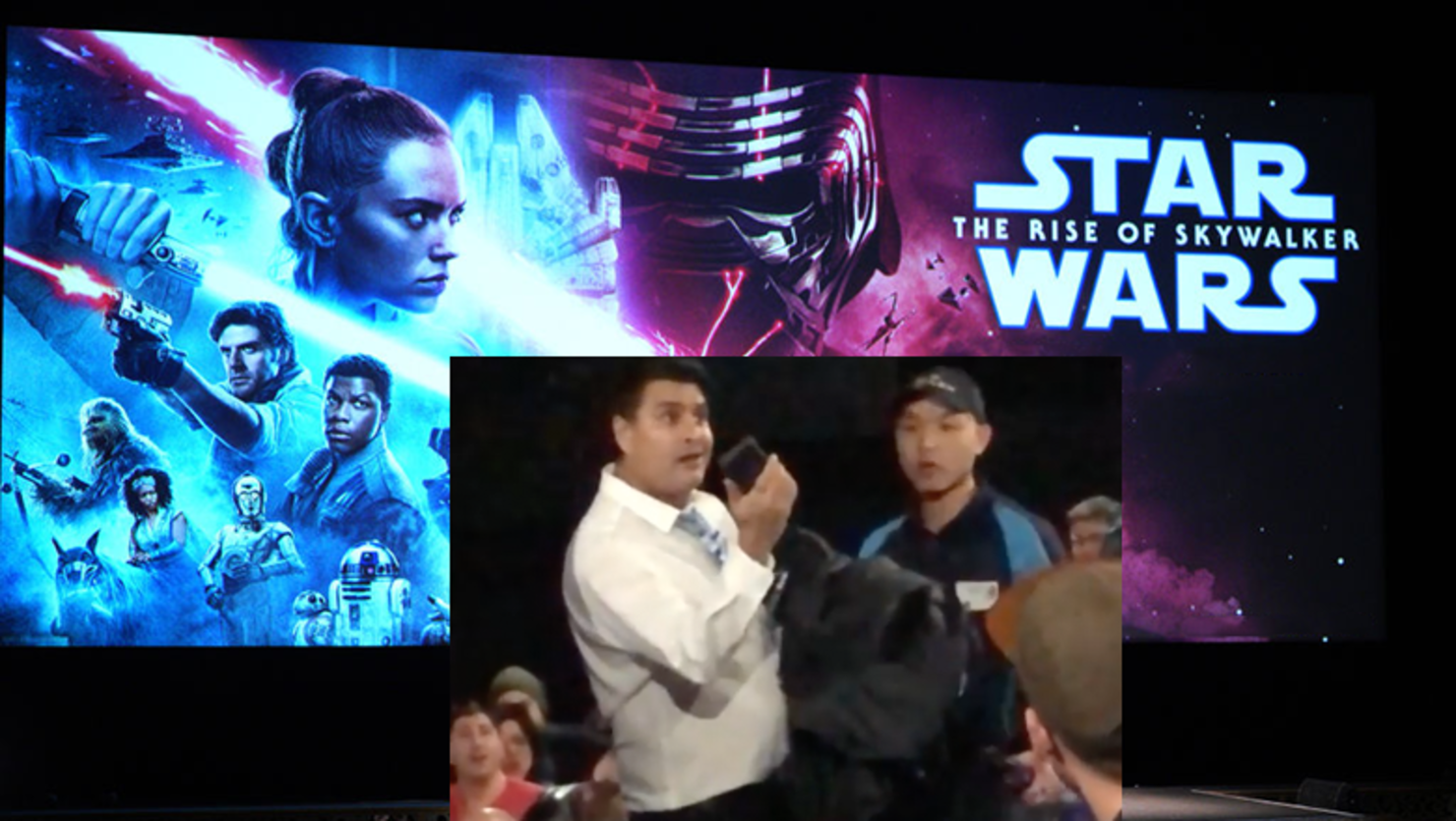 Star Wars fans are a breed unto themselves. Few others have as much passion and enthusiasm as them. They will wait hours in line to see a movie and they will either love every detail about the flick or find something wrong with every detail in it. That's why for them, the movie theater is such a special place, and if anything disrupts their movie-watching experience, they are apt to get pretty upset.
That's just what happened in Vancouver. As fans settled in to a theater to see Star Wars: The Rise of Skywalker, the final flick in the nine-film Skywalker Saga, there was an incident. Soon after the movie started, a man screamed at his neighbor and allegedly punched him in the face for daring to check his phone during the screening.
The victim told Global News that he was on his first date with his wife since the birth of their second child. He felt his phone buzz in his pocket and wanted to make sure it wasn't the babysitter with an issue. He looked, saw it was something else and returned the phone to his pocket, but that was enough to set off the angry man. After the screaming and alleged punching happened, theater employees stopped the movie and came in to remove the aggressive guy, who continued his rant in front of all the moviegoers, some of whom recorded it and posted it on Instagram.
***WARNING: This video contains some profanity.***
Police showed up but by the time they arrived, the man was already gone, much to the delight of everyone in the theater who was mad at the guy for delaying the movie. They even cheered as he was escorted out.
The film started again from the beginning once the man was out.
Photo: Getty Images, Instagram/ThisBoyCelife