How To Find Your Most-Liked Instagram Posts Of 2019
By Emily Lee
December 24, 2019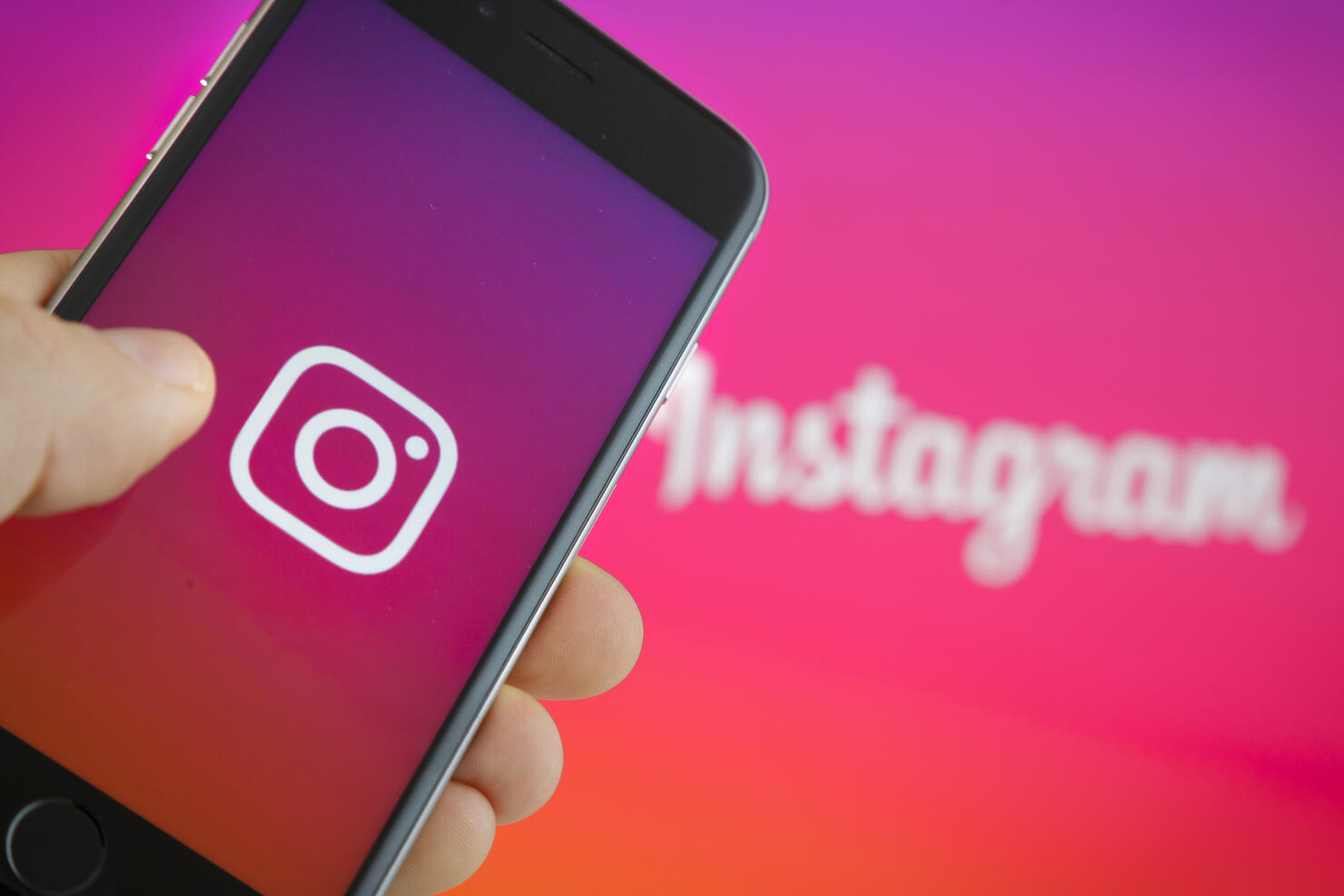 Likes may have vanished on Instagram in 2019, but you can still find out what your most-liked photos of the year were. That's right: it's Top Nine season, people! If you're unfamiliar with Instagram's Top Nine, it's a way for users to see the most popular 9 photos they shared to the app over the course of a calendar year. Over the next few days, Instagram users are sure to be barraged with the now familiar Top 9 collage on their feed. Here's how you can find your most-liked photos of 2019.
The easiest way to find your personal Top Nine is to, well, use Top Nine. It's a social media tool that combs your Instagram account for the photos that received the most likes over the past 12 months. Once it's acquired that information, it creates a cute little collage of all nine photos. They're presented in chronological order of most-liked to ninth-most liked.
While Top Nine has been around for a few years now, the social media tool has made some exciting updates. It's not only available as a website this year, but as an app, as well. Users used to only be able to shared their collages to their grids, however, Top Nine now allows users to share them to their Stories and even package them as videos to boot.
Here's what the Top Nine results look like, courtesy of Taylor Swift's Instagram account: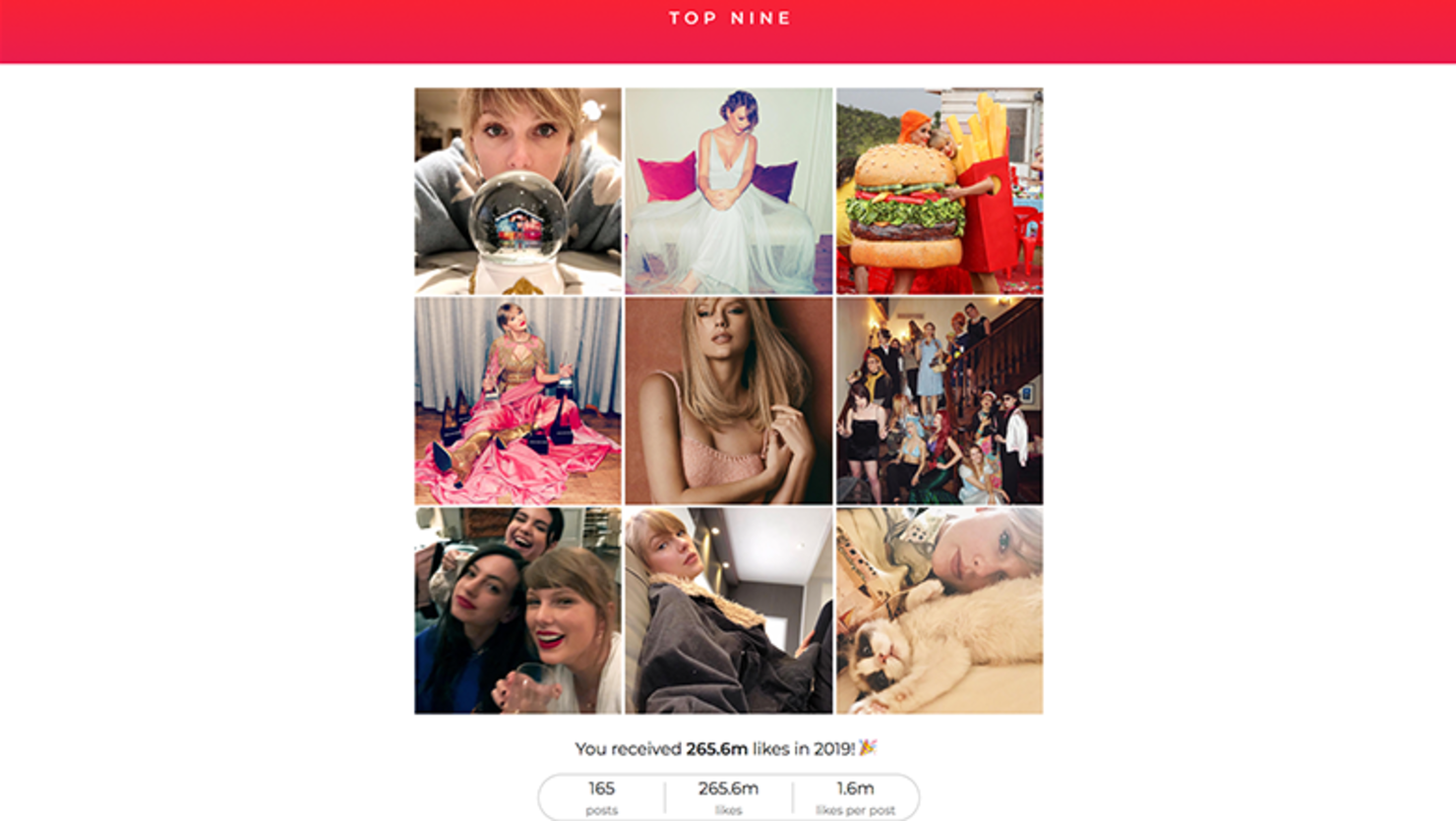 Will you be giving Top Nine a try as we get ready to head into 2020?
Photo: Getty