Lil Wayne's Private Jet Raided By FBI, Drugs & Firearms Found
By Paris Close
December 24, 2019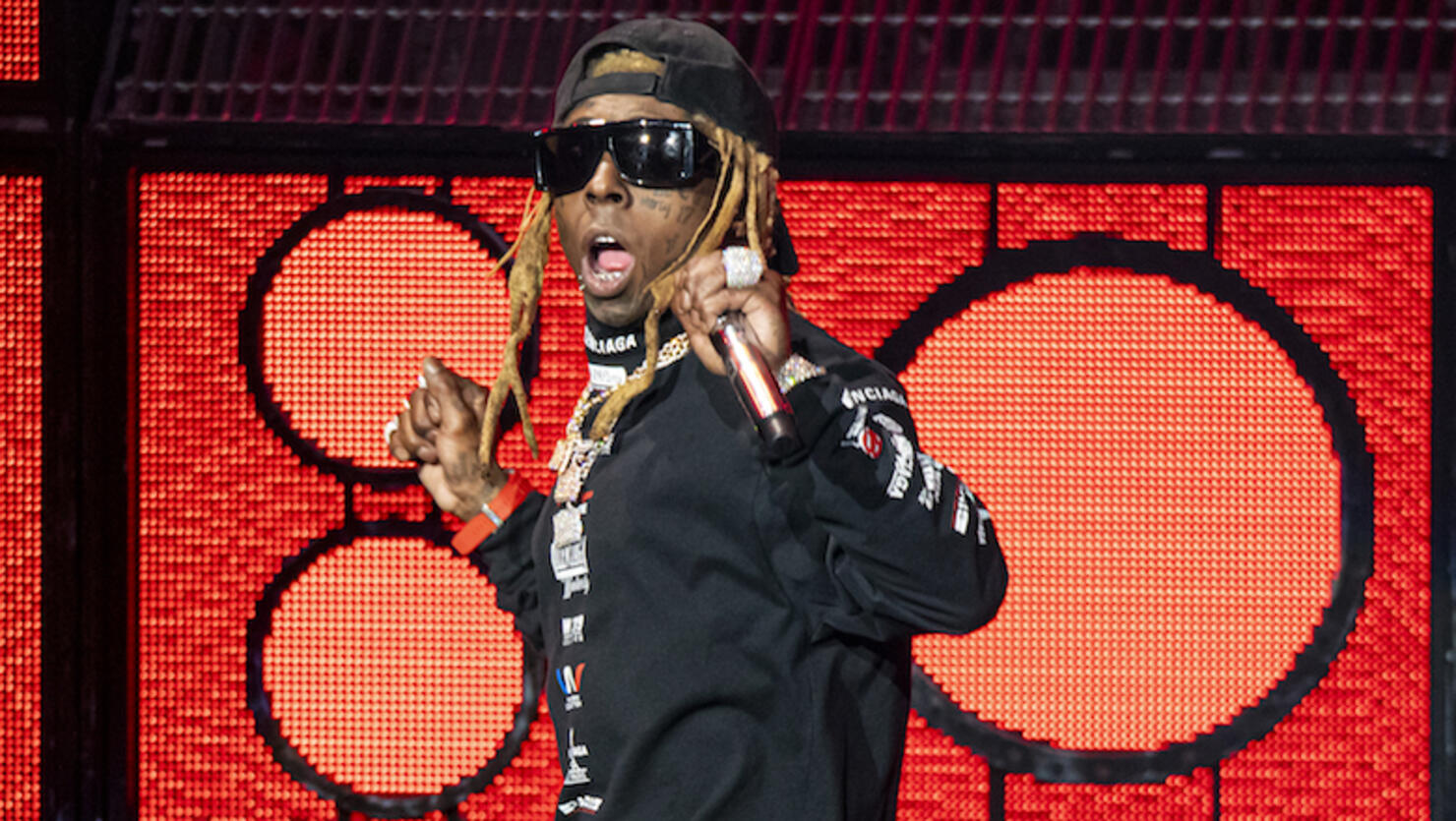 While landing in Miami on Monday (December 23), Lil Wayne's private plane was reportedly stopped and searched by federal agents who discovered drugs and a firearm on board, a law enforcement source told Miami Herald. Apparently, Miami-Dade Police was tipped about weapons and marijuana being transported on Wayne's plane, prompting them to alert federal authorities. 
Sources said investigators with the FBI, Bureau of Alcohol, Tobacco, Firearms and Explosives and other agencies received a warrant to search Wayne's aircraft at Miami-Opa Locka Executive Airport, where they found cocaine, opioids, and a gun. It's reported Wayne and his entourage was traveling in a Gulfstream G-V from California before touching down at Opa Locka, where he and his crew had to wait until the search was completed.
Per law enforcement sources, no immediate charges were filed. According to Wayne's defense attorney, Howard Srebnick, the star was "cleared" to leave the scene that evening. All appeared to be well for the musician, who took to Twitter later on to cheer on the Green Bay Packers.
All goody! I think they thought I was talking abt a different "Pack" in my last tweet. But anyway GO PACK GO!!!

— Lil Wayne WEEZY F (@LilTunechi) December 24, 2019
This isn't Wayne's first run-in with police. Back in May, the "Mirror" lyricist announced he would not be performing at the Rolling Loud festival after refusing to be searched by security, who supposedly "made it mandatory that I had to be policed and checked to get on the stadium grounds." He added: "I do not and will not ever settle for being policed to do my job and give you guys a great show." 
In 2009, Wayne previously pleaded guilty to possession of a firearm following his July 2007 arrest after feds discovered a semi-automatic gun on his tour bus.
Photo: Getty Images