Mark Hoppus Reveals When He Realized Blink-182 Was An Influential Band
By Eliot Hill
December 27, 2019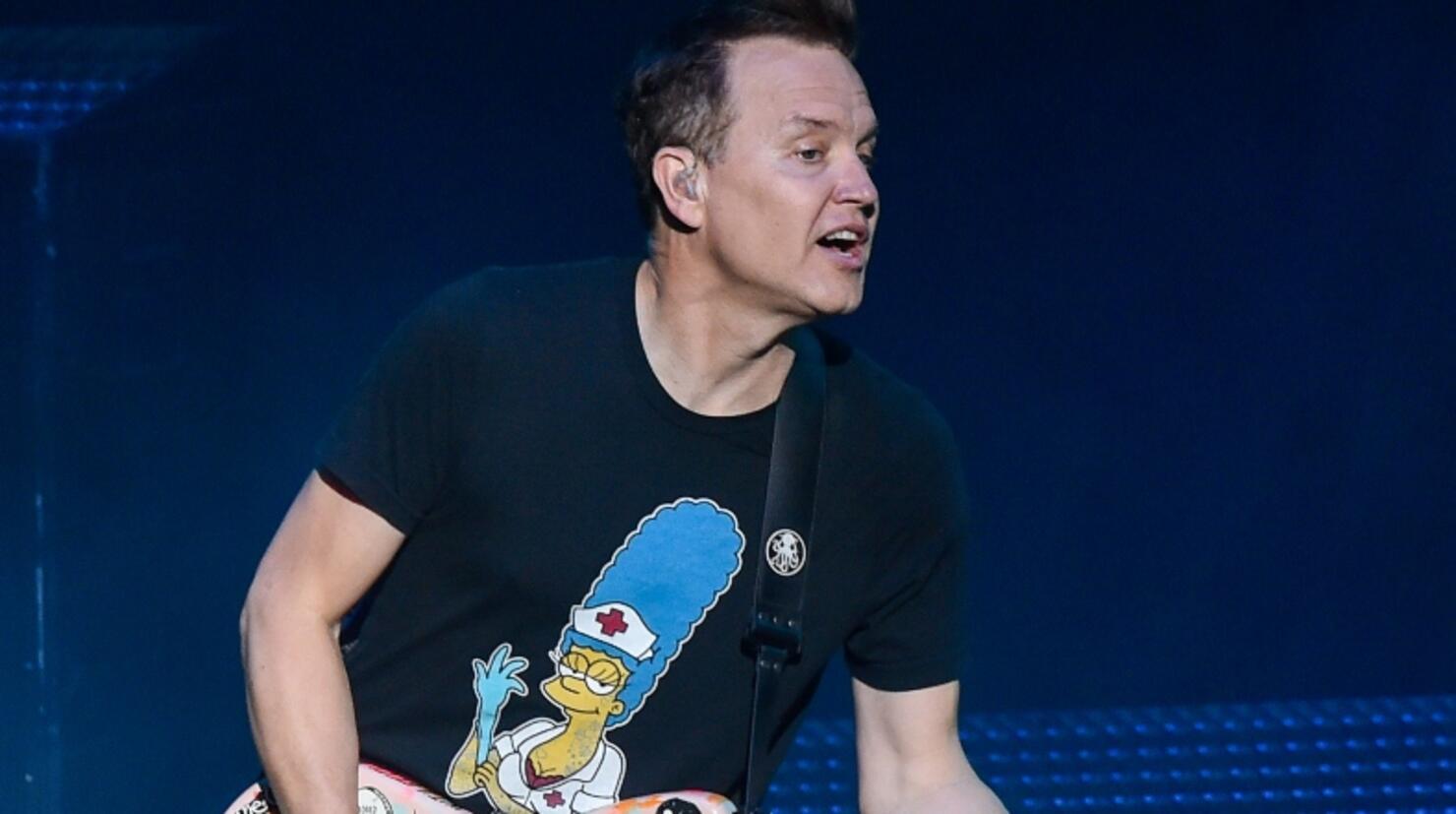 When you think of the most-influential pop-punk bands of all time, there's a good chance that blink-182 will be one of the first bands that come to mind. 
With eight albums to its name and iconic songs like "What's My Age Again?" "The Rock Show," and "All The Small Things," blink has cemented itself in pop-punk history.
In a new interview with Rock Sound, Mark Hoppus explained how it feels to influence a new generation of bands who started out as blink-182 fans like the rest of us and looked to blink to get them to pick up an instrument or a mic.
"When the next wave of bands started coming up, bands like Fall Out Boy and Panic! At The Disco, they were saying, 'Oh yeah, we love blink, we started off life playing blink covers,'" Hoppus said. "A band like All Time Low did that, and they were coming through going, 'We grew up listening to them'. That was the first time that people were saying our band inspired them to do their bands, and that was a really cool moment."
When it comes to influencing not only some pretty recognizable names in music but also fans, Hoppus admits it was weird at first to hear people talk about how important his band is to them. "It is a strange thing, but at the same time it's more of an honor than anything," he explained. But he did, eventually, get used to the praise. "When people come up and say, 'Your music changed my life', or 'Your song spoke to me', or 'You guys got me through hard times when I was a teenager and I loved that record,' I love it, it's really cool. It's amazing that people connect in that way, and always cool to hear that first-hand."
Photo: Getty Images