Swae Lee's Ex-Girlfriend Allegedly Offered $20k To Have Him Killed
By Paris Close
December 29, 2019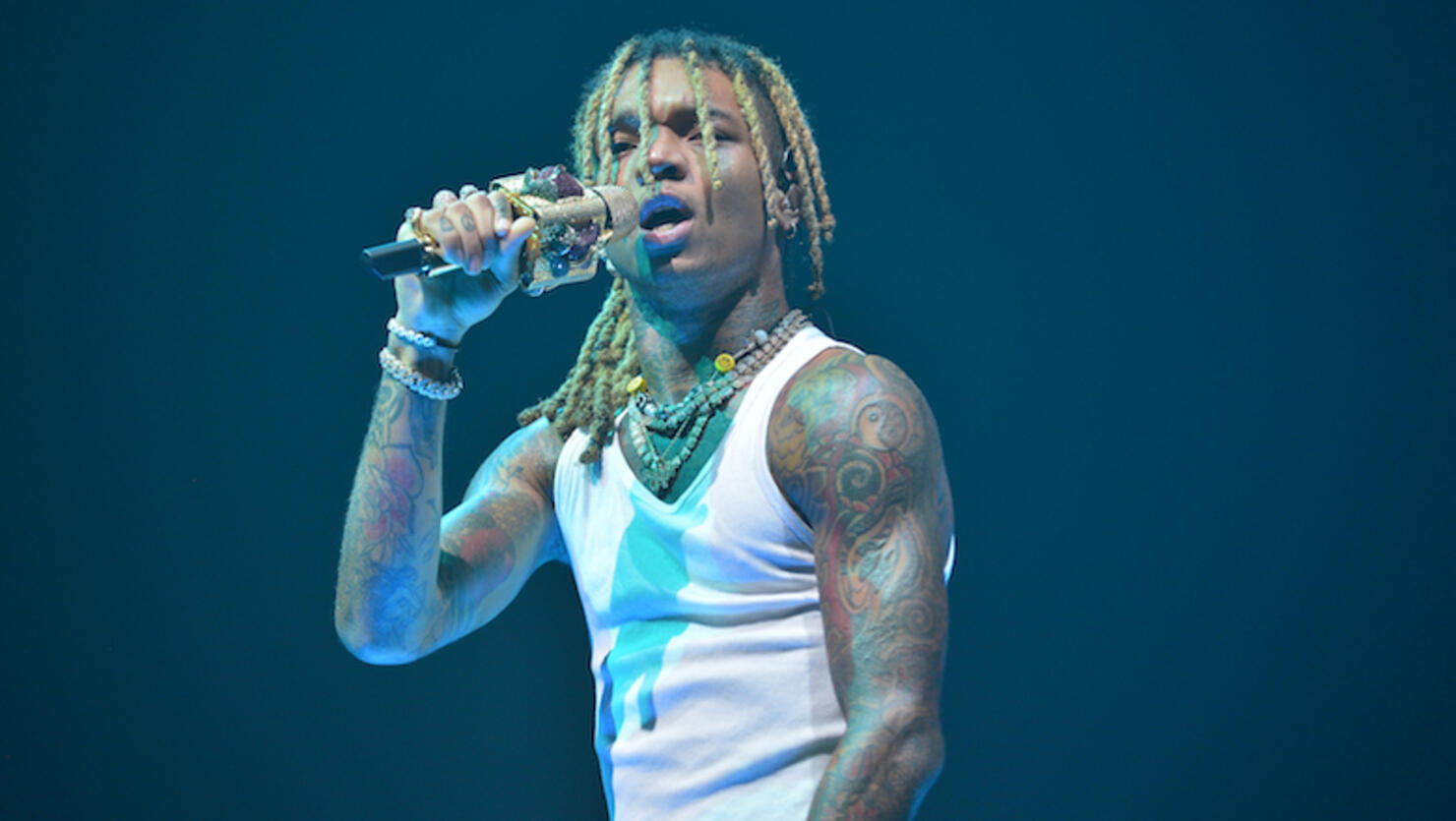 Swae Lee's on-again, off-again girlfriend, Marliesia Ortiz, allegedly paid to have his life taken this weekend.
Ortiz shook the internet Saturday night (December 28) when she posted video footage of an altercation she had with the "No Flex Zone" rapper that ended with her putting a bounty on his head.
In the videos, supposedly recorded by Ortiz herself, Swae can be seen inspecting his Lamborghini SUV as his ex yells from a distance, "Look at this bum a— n—a right here. I tried to bust out his window, he's a broke a— b—ch." Despite the tantrum, what was more shocking was the clip's caption: "Someone kill him I got $20k cash for you." The video then cuts off to another clip where Ortiz taunts, "Get in your f—king Uber, b—ch, goodbye."
In the wake of the firestorm the videos caused, Ortiz eventually backpeddaled on the alleged threat. "I was mad and meant nothing I said," she wrote in an Instagram Story. "We good now u guys can chill."
In light of the shocking incident, the "Sunflowers" emcee eventually responded later that night in a now-deleted statement. "I'm waaaaay to cute for drama I been SINGLE for a minute 2020 I'll clear things up," he shared, according to XXL. "I'm just the type of nigga that does all my romance behind the scenes not on camera ..........been this way for a minute 💔Instagram has a weird way of fooling people 😔some of the things that were publicized didn't speak for or represent me well , but don't worry I'll clear things up soon ...PS X CLOUT IS ONE HELL OF A DRUG !!!"
This new drama comes several months after Ortiz was reportedly arrested for head-butting the entertainer following a heated altercation.
Photo: Getty Images