Gigi Hadid's Recent Instagram Convinced Fans She's Back With Zayn Malik
By Emily Lee
December 30, 2019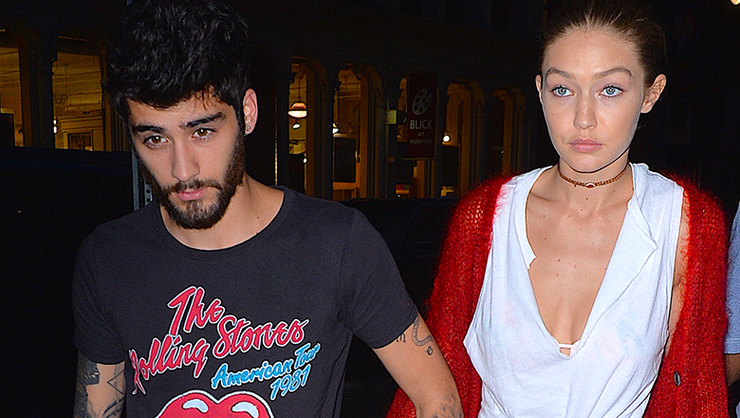 Is this on-again-off-again couple on again? According to some fans, Zayn Malik and Gigi Hadid are back together following their split in 2018. While neither Zayn or Gigi have given a statement on the matter, fans believe there are some social media clues hinting at a reconciliation.
On Sunday (December 29), Gigi took to Instagram Stories to share a tasty recipe she was whipping up in the kitchen. This is a totally normal thing to do, especially considering it's the holidays, but Gigi tagged Zayn's mom, Tricia Malik, in the post, which sent fans into a fervor over the status of Gigi's relationship with the former One Direction member. Tricia even reposted the snap to her own Instagram Story.
Not only that, other fans believe they heard Zayn talking in the background of one of Bella Hadid's recent Instagram Stories, as well.
Zayn's voice was in Bella Hadid's insta story and Gigi tagged his mom in her story. ZIGI IS BACK!

— 🏹🌌 (@ukiyo1111) December 29, 2019
While some fans are totally convinced Zayn and Gigi are giving their relationship another go, others believe Gigi just stayed in touch with Zayn's family after their split. We'll just have to wait and see if Zayn and Gigi are back on for 2020.
Photo: Getty
Chat About Gigi Hadid's Recent Instagram Convinced Fans She's Back With Zayn Malik