Julian Casablancas Says The Strokes Have Been "Unfrozen," Confirms New LP
By Andrew Magnotta @AndrewMagnotta
January 2, 2020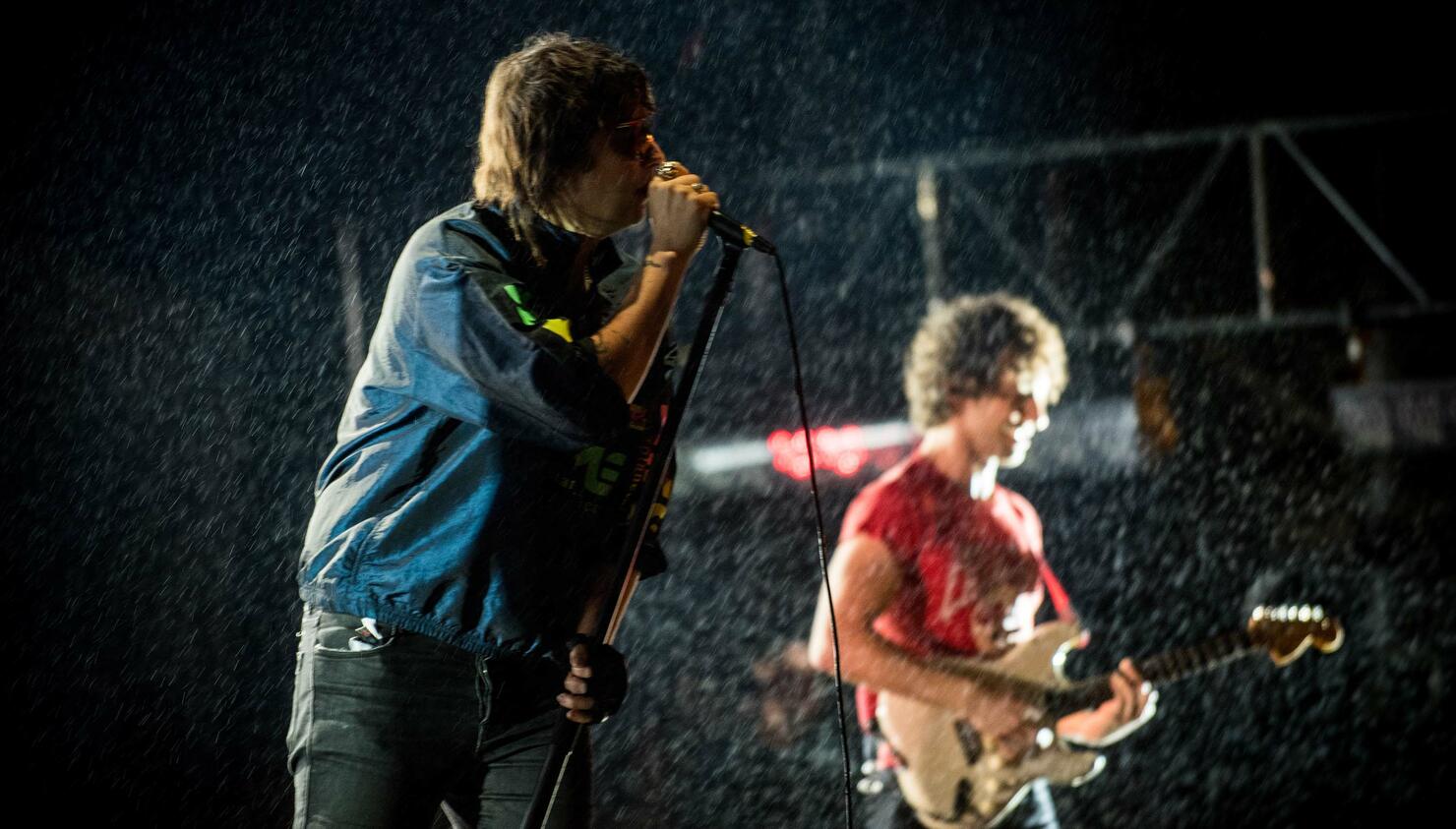 The Strokes will indeed release their sixth studio album this year.
The band confirmed the rumors during its New Year's Eve concert at the Barclays Center in Brooklyn, New York, during a set that also included two new songs among over a dozen classics and fan favorites.
"The Adults Are Talking" was debuted last May at a Los Angeles concert before it was clear whether The Strokes had yet hit the studio for the new album.
For the hometown NYC crowd, the band added a second new tune to the set, "Ode to the Mets." While introducing the new song, front man Julian Casablancas explained that the new album is coming this year — it will be The Strokes' first full-length since 2013's Comedown Machine and the band's first new release since the 2016 EP Future Present Past.
Casablancas joked that The Strokes took the 2010s "off" but have "been unfrozen."
"If you really love someone, you'll be frozen with them," he said (according to Stereogum). "You know what? I don't know what I say generally, and I ramble a lot, but I love you guys, and it's a real honor to share the stage and this night with you guys."
Guitarist Nick Valensi reluctantly confirmed in a September interview on Q104.3 New York's Out of the Box with Jonathan Clarke that the new Strokes album was in mixing.
There's still no official release date for the new Strokes album and that band has revealed little in the way of 2020 touring plans.
Photo: Getty Images