Neil Young Shares Update On 2020 Archival Releases
By Hayden Brooks
January 2, 2020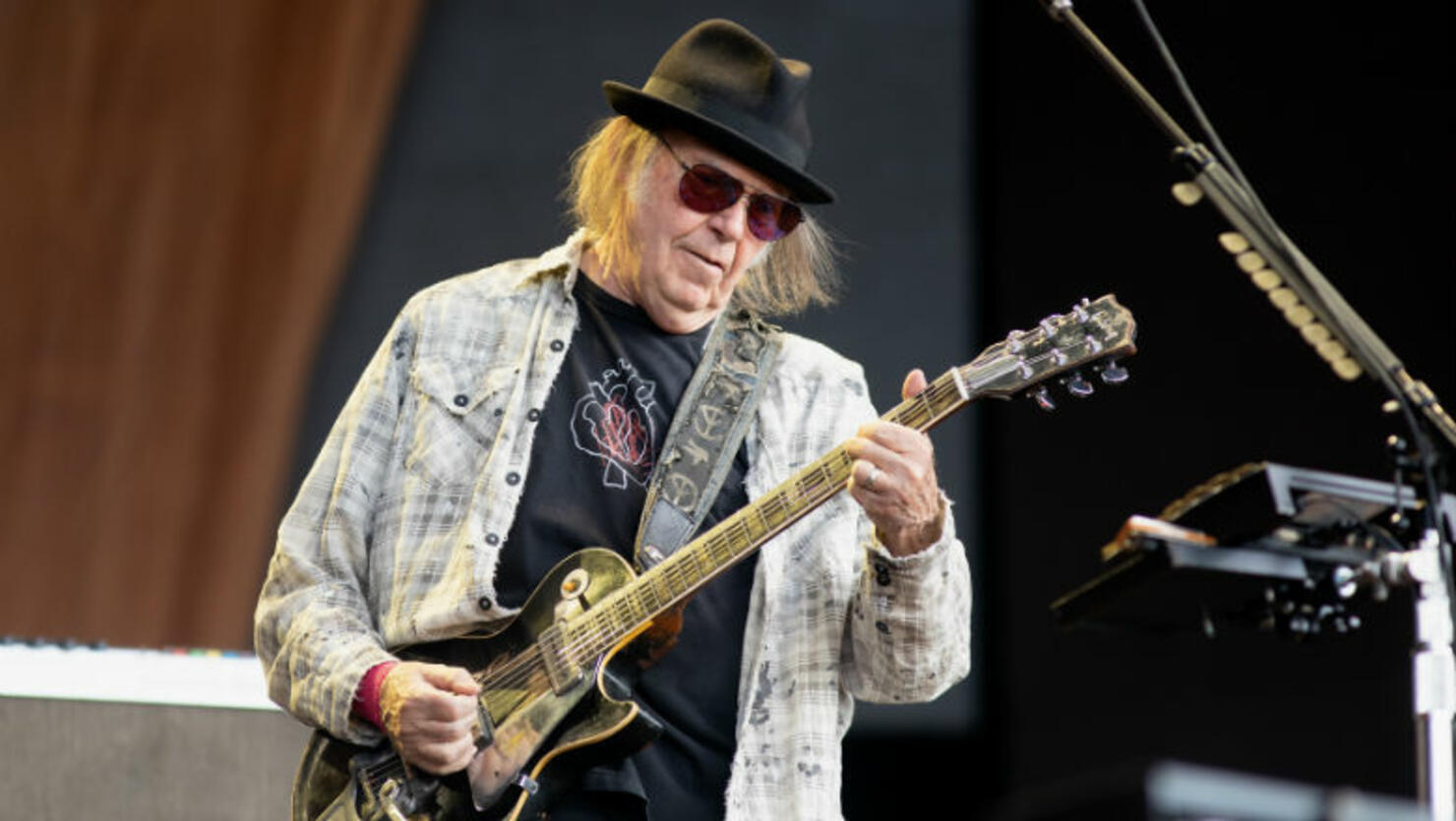 Neil Young shared an update on the archival projects he's preparing to release and there's plenty to look forward to in the New Year.
In the new note, which was posted on Wednesday (January 1), Young admitted that the trip down memory lane has been productive. "We are in the midst of so many things here, restoring projects, making them ready for you to feel, view, hear and enjoy," he wrote. "These pieces are a labor of love. Every morning i wake up with a full plate of things to do to keep me off the street and as a result, off the road. It's good to stop and regroup, gather energy and openness for what could be next."
Among the two notable projects include the concert films, Way Down in the Rust Bucket and Greendale Live. When writing about the former, Young called the project "a monster," adding that they're in the final editing stages of the film. "We took it all around North America in 2003, set up that massive set over 80 times. Now we are preparing it to share through NYA and theaters. A Greendale Livealbum will be part of the release," he wrote. "Greendale's live music is a big groove with Crazy Horse!"
While his upcoming unreleased album, Homegrown, wasn't mentioned in the letter, Young is preparing for that release later this year, too. At the end of December, he posted a photo of the vinyl test pressing and announced that it would be his first release on Reprise in 2020.