Jake Owen Broke His Wrist But Remains Positive, Says He's A 'Fast Healer'
By Blake Taylor
January 3, 2020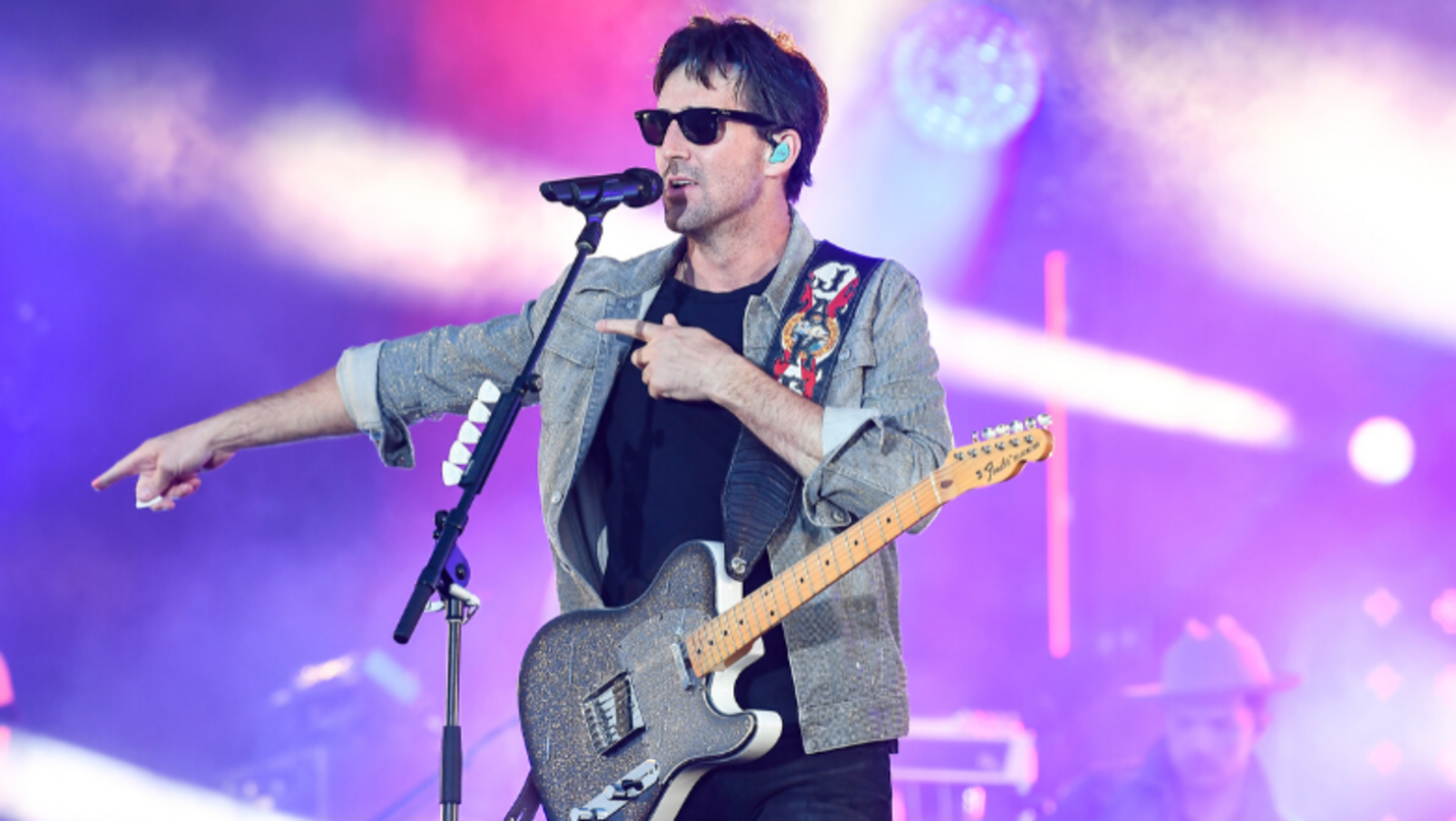 Just a few days into the new year and Jake Owen has already broken a bone. The country star took to social media on Friday (January 3) to share with fans that he broke his wrist and explain how.
"Just like any great dad would do, I was riding a skateboard in my driveway with my little girl Pearl showing her what not to do, and I showed her what not to do alright," Owen explains adding, "Don't break your wrist Pearl!"
While sitting in the shotgun seat of a car, Owen went on to reassure fans that he'll be just fine. "I'm not driving right now just so you know," Owen says. "I have a driver over here and I just want you guys to know that I'm going to be okay."
Just ahead of Owen's Instagram post, Lady Antebellum announced their "Ocean 2020 Tour" which Owen is a part of. The "Homemade" singer will be a supporting act on the massive tour along with country duo Maddie & Tae. "We announced the Lady A tour today," Owen says in the video adding, "I'll be ready to go in May so no worries on that, I won't let down the Lady A folks."
Although the situation is pretty unfortunate, Owen remains positive. He confidently says he's a "fast healer" and will be good to go in no time.
Fans can catch a fully-healed Jake Owen out on the road this summer opening up for Lady Antebellum. The tour kicks off in Albuquerque, New Mexico on May 21 with a string of dates running through September 12 in Nashville, Tennessee. Tickets to the tour will go on sale on January 24. A full list of tour dates can be seen here.