2020 Golden Globes: Elton John Wins Best Original Song For 'Rocketman'
By Hayden Brooks
January 6, 2020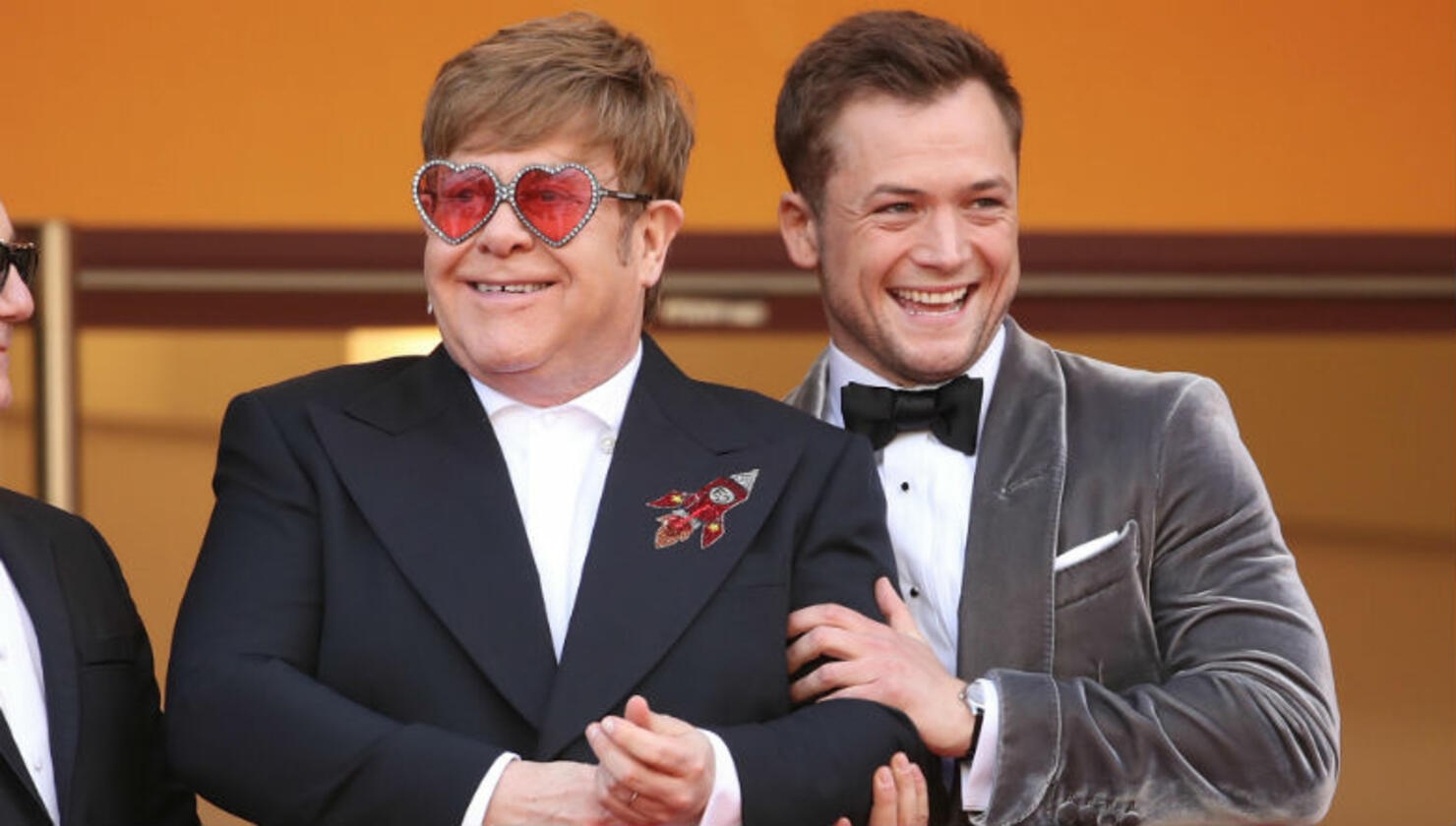 Elton John and longtime songwriting collaborator Bernie Taupin bested the competition at the 2020 Golden Globe Awards by taking home the Best Original Song accolade.
At the Beverly Hilton, Beverly Hills on Sunday (January 5), the duo took to the stage to accept the honor for their track, "I'm Gonna Love Me Again." Among the other nominees included "Beautiful Ghosts" (Taylor Swift, Andrew Lloyd Webber) from Cats, "Into the Unknown" (Kristen Anderson-Lopez, Robert Lopez) from Frozen II, "Spirit" (Beyoncé, Timothy McKenzie, Ilya Salmanzadeh) front The Lion King and "Stand Up" (Joshuah Brian Campbell, Cynthia Erivo) from Harriet.
After Taupin thanked the Hollywood Foreign Press, the songwriter revealed that the record is special because it deals with his relationship with John. "It's a relationship that doesn't happen much in this town. It's a 52-year-old marriage," he added. John went on thank everyone involved in the making of Rocketman. "Thank you to all my fellow nominees, who are all great songwriters. It's very humbling to the Hollywood Foreign Press," the living icon said, giving Taron Egerton a special shoutout.
Stay tuned for more on Sunday night's 77th Golden Globe Awards, including all the show highlights and a full list of winners!