Miranda Lambert Posts Video Of Husband Brendan McLoughlin Cooking Shirtless
By Emily Lee
January 5, 2020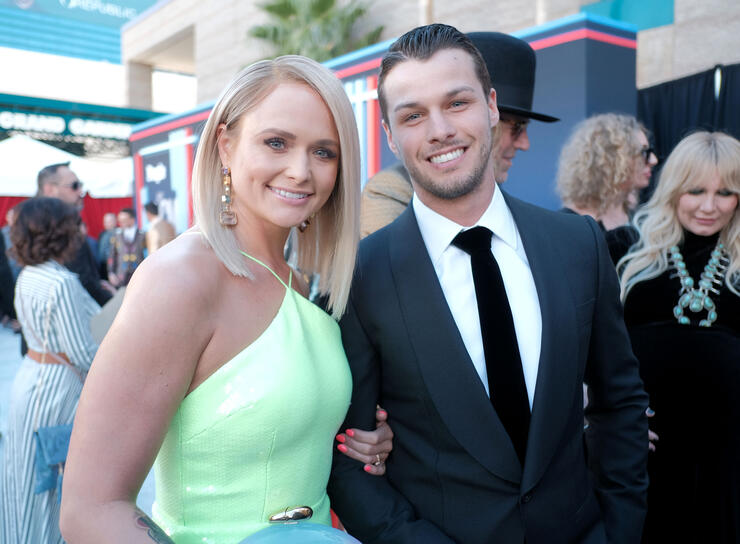 Miranda Lambert started off the new year the right way — having her shirtless husband cook her dinner. The country star shared a sweet video of her new hubby, Brendan McLoughlin, preparing dinner (sans shirt, of course) and rocking out to Guns N' Roses. When he catches her filming him in his element, he breaks out into a laugh.
The Bluebird singer opened up about their busy 2020 schedule in her Instagram caption, explaining their fun night in together is the last Friday night she'll have off for a while. In just a few weeks she's heading out on her Wildcard Tour along with Cody Johnson and Lanco.
Miranda wasn't all business in her caption, though. She took some time to admire her husband's fit figure, as well. "P.S. who looks like this after holidays in Texas? We ate a $hit ton of Tex Mex. WTH?" she added at the end of her post.
Miranda met her NYPD officer hubby after they were introduced by her Pistol Annies bandmates. They secretly married shortly after in February 2019. Though fans were surprised by the marriage at first, but the Grammy-award winning star reassured them. "I feel like I've been through enough in my life to know what I don't want. So when I know what I do want, I snatch it right up," she explained.
Photo: Getty
Chat About Miranda Lambert Posts Video Of Husband Brendan McLoughlin Cooking Shirtless