Keith Urban And Nicole Kidman Donate $500,000 To Australian Fire Relief
By Blake Taylor
January 6, 2020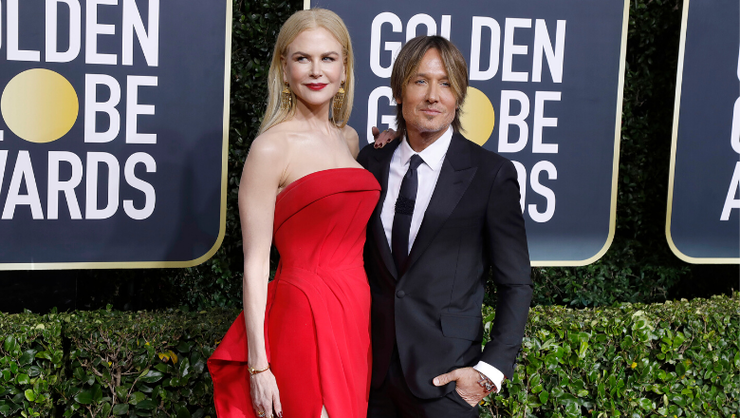 Keith Urban and Nicole Kidman are both feeling the devastating effects of the massive bushfires in Australia. The couple owns a home in Australia, which has not yet been affected by the fires, though it is currently under threat.
Urban and Kidman have pledged a $500,000 donation to services batting the wildfires taking over the place the country they both grew up in. Their donation has been made public in hopes of encouraging and inspiring others to make donations as well.
"Our family's support, thoughts, and prayers are with everyone affected by the fires all over Australia. We are donating $500,000 to the Rural Fire Services who are all doing and giving so much right now," Urban wrote on Twitter, including links to local fire services for those who would like to make their own contribution.
The wildfires, which have been burning since September, have been made worse over the months due to the extreme heat and droughts. The fires have burned more than 12 million acres of land, destroyed more than 1,500 homes, and have devastated the country's wildlife. An estimated hundreds of millions of birds, mammals and reptiles have been killed.
"It's not about us, it's about this country right now," Kidman told Access Hollywood on the red carpet at the Golden Globe Awards. "This beautiful, beautiful country. The animals, the people, everything."
Our family's support, thoughts, and prayers are with everyone affected by the fires all over Australia. We are donating $500,000 to the Rural Fire Services who are all doing and giving so much right now. - KU pic.twitter.com/9dLtNrFAne

— Keith Urban (@KeithUrban) January 4, 2020
Chat About Keith Urban And Nicole Kidman Donate $500,000 To Australian Fire Relief