Seth Rogen's 'Bucket List-y' Life On Questlove Supreme
By Diana Brown
January 6, 2020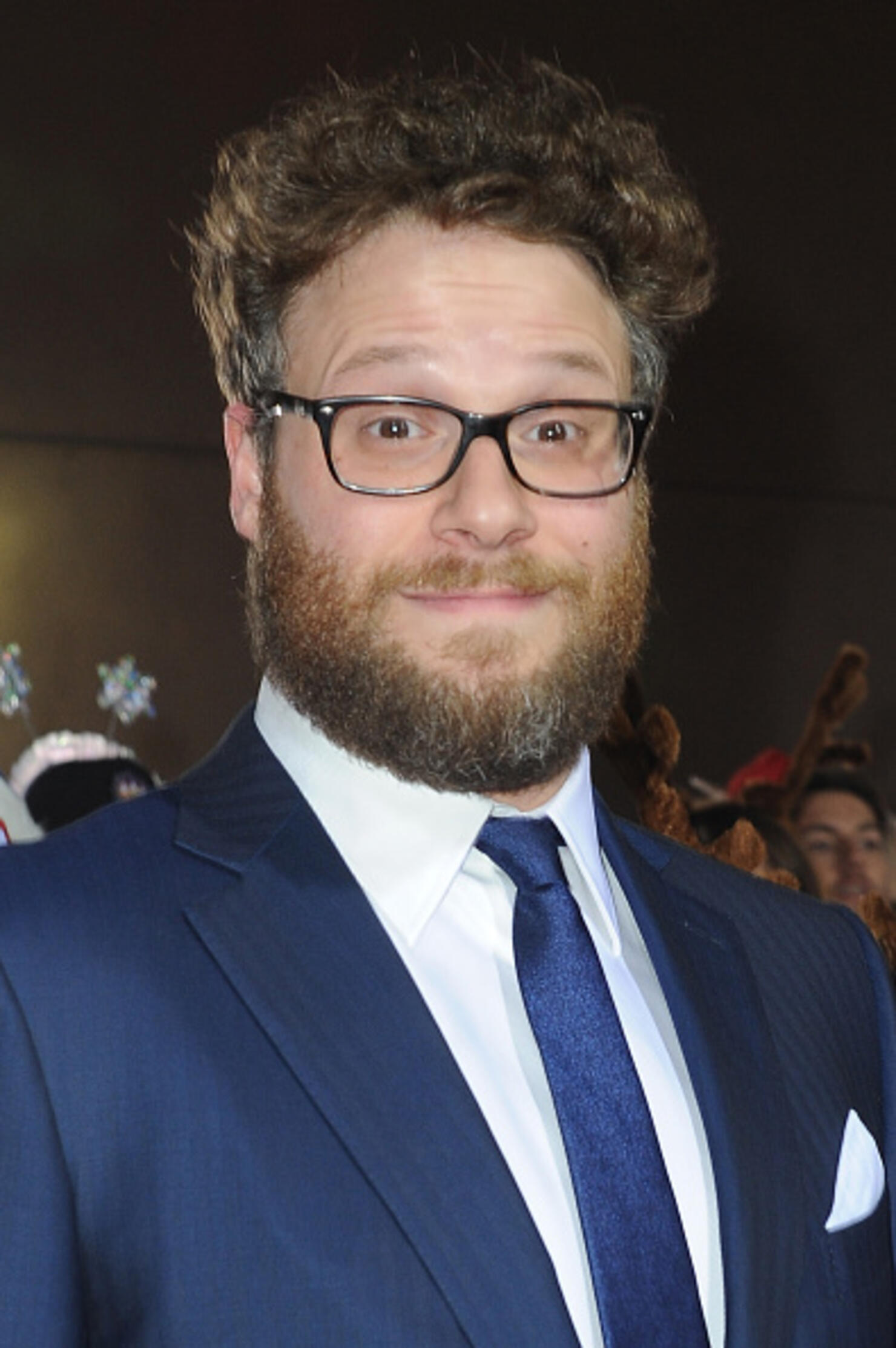 Comedy king Seth Rogen stops by the Questlove Supreme studio to talk with Questlove and his Team Supreme co-hosts Laiya, Suga Steve, and Boss Bill about Seth's "bucket list-y life," as Questlove calls it: his background as a teenager in Vancouver, his movie career, his advice for newbie stoners like Questlove, the time Jerry Seinfeld ruined his stand-up set, and how he almost scored an invite to Kanye West and Kim Kardashian's wedding in Versailles to recreate his parody of Kanye's "Bound 2" video: "It was one of those things where throughout the conversation, I willed him to realize how uncomfortable it would be," Seth laughs, "which he slowly did."
Seth started doing stand-up as a teenager in Vancouver, only around 12 or 13 years old. "And I smoked weed a lot...not much has changed in my life since I was 12!" He was "neurotic" about being a young comedian, so he tried to write observational humor; "All the comics would make fun of me because I had a joke about, 'Krazy glue, what's so crazy about it?' It was like the dumbest observational humor of all time," he says. Finally another comedian sat him down and told him that he should write jokes about being a teenager: "'You're trying to kiss girls for the first time, you're trying to get your drivers' license, you're trying to buy beer, you're trying to go to parties, you're trying to sneak into strip clubs. Write jokes about that! That's something that everyone's gone through in some way and you're living it right now.'" He credits that advice with helping him and his creative partner, Evan Goldberg, write Superbad as well, of which they had a full first draft by the time they were 16. 
Seth made no plans to go to college, he says, thinking he would just move to L.A. and do stand-up until he got a sitcom, even though he was more interested in movies. But after high school, he was worried about making money, so he started auditioning for parts. He landed his first role in Judd Apatow's Freaks and Geeks quickly, earning him a place in the "Apatow Mafia." After Freaks was canceled, they tried a similar format in a college setting with Undeclared, but that flopped too, and Seth didn't work for nearly four years. Laiya asks, "What did you do?" and he replies, "I f**king spent very little money!" But when Judd would get scripts to punch up, he would let Seth help for a percentage of the paycheck –"So I helped rewrite Bad Boys II, as an example" – until he got hired on Da Ali G Show. 
"Since no one would make Superbad," he says, he and Judd started working on 40-Year-Old Virgin because they wanted to try a more conversational type of comedy, "not so plucky and jokey...all the sick s**t you say to each other that makes each other laugh behind the scenes, but we never say it on camera because it's always like, 'that's too much, that's too crazy, or people won't like that.'" At the screening, he remembers thinking that if people laughed, "then all these instincts we have of what people want might be right...it was a life-changing moment in many ways, sitting in the theater...and seeing the audience just explode in laughter." After that, he and Judd worked on Knocked Up and Seth was finally able to make Superbad, and the rest, well, it's comedy history.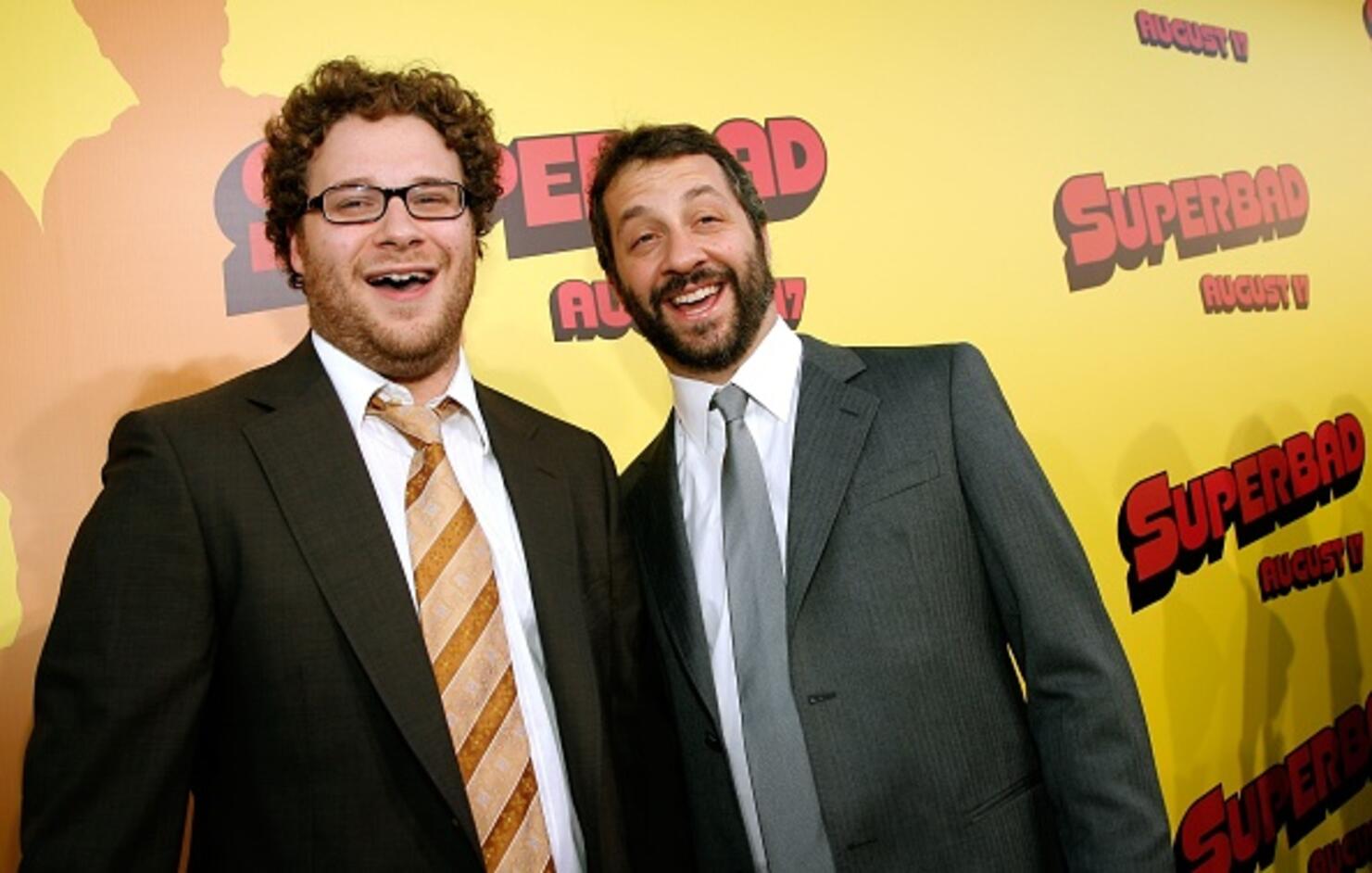 Hear all these incredible stories and more from Seth's action-packed life, from the critical success of Superbad to the less-than-stellar reception of Green Hornet, the fallout with Sony over The Interview, why it's important to him that his movies go to theaters, the kind of movies he wants to make now ("like a really violent Mr. Bean"), and the time he played Beastie Boy Mike D in Adam Yauch's short film, Fight For Your Right Revisited ("we were so geared to do whatever he wanted...if they were, 'Body slam Laura Dern!' I'd be, 'Alright!'"), on this candid and hilarious episode of Questlove Supreme.
If you want to be sure you're listening to the podcasts everyone else is checking out, iHeartRadio has you covered. Every Monday, iHeartRadio releases a chart showing the most popular podcasts of the week. Stay up to date on what's trending by checking out the chart here. There's even a chart just for radio podcasts here, featuring all your favorite iHeartRadio personalities like Bobby Bones, Elvis Duran, Steve Harvey and dozens of others.
Photos: Getty Images