YUNGBLUD Might Be Collaborating With Post Malone This Year
By Paris Close
January 6, 2020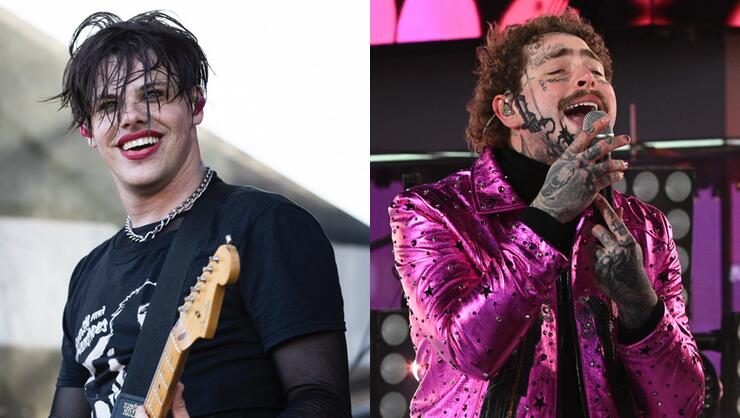 YUNGBLUD and Post Malone could be teaming up on a new jam.
In an interview he gave with MusicFeeds before the new year, the English singer dropped a few clues about an upcoming collaboration with someone he described as equal parts rapper and rocker. "I can't say who it is yet but he is such a visionary artist. So f—king sick and he is a bridge between hip-hop and rock and roll," YUNGBLUD teased.
Without giving too much away, the "King Charles" crooner shared: "I'll give you a clue, the first time that I heard about him and the first time that I saw that he was such a clear bridge between hip-hop and rock'n'roll was in an Australian press outlet."
When asked if the mystery collaborator was Posty, YUNGBLUD responded, "I can't say but I'm glad you're curious. You'll have to wait til 2020."
The "Original Me" star is no stranger to merging into the terrain of hip-hop. He proved this after joining forces with Machine Gun Kelly on their 2019 team-up "I Think I'm Okay" with Travis Barker. Halsey ("11 Minutes) and Dan Reynolds of Imagine Dragons ("Original Me") are also among the roster of heavy-hitters the "Medication" star has worked with in the past.
YUNGBLUD released his debut album, 21st Century Liability, in July 2018, and followed with the EP The Underrated Youth in October 2019. His next effort is expected to drop sometime this year.
Photo: Getty Images