Adele Shows Off New Back Tattoos While Flaunting Slimmer Body In New Photos
By Paris Close
January 8, 2020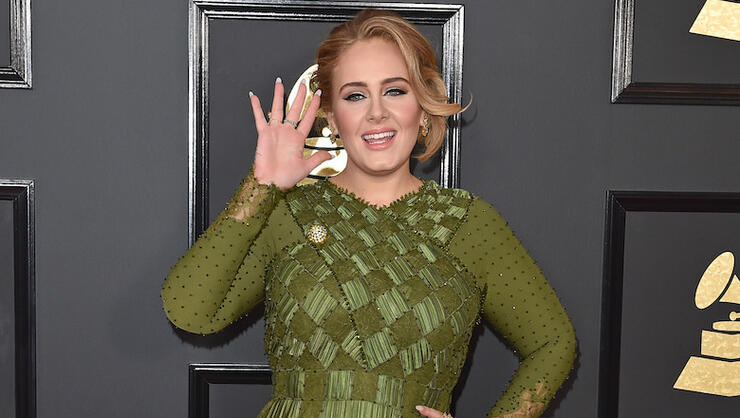 Adele has some new back tattoos she wants you to see.
Over the weekend, the "Hello" musician was spotted hanging out in the Caribbean with friends James Corden and Harry Styles, the latter of whom Adele is rumored to be potentially collaborating on new music. It was also during that getaway that the 31-year-old showed off her strikingly slimmer frame, as well as some beautiful body art on her backside.
In photos captured by Mirror Online, the "Chasing Pavements" songbirds wears a black-and-white dress with a patterned scarf while walking along the sandy beaches with friends. Though it was one specific snapshot caught the powerhouse bearing new ink on the backside of her shoulder — an illustration that looks to be a flock of doves in flight. (Head over to Mirror to see the pics!)
The Grammy-winning recording artist has accumulated a number of tattoos over the years, and the dove design appears to be an extension of one she had in the past. According to Steal Her Style, some of Adele's other body artwork includes the word "Paradise" on her left hand, the number "5" on her finger, and the phrase "One Penny" on her wrist after her mother, Penny Adkins.
She also has two more tattoos inspired by her son, Angelo, including the letter "A" behind her ear as well as his name on her right hand. As fans know, Angelo is Adele's first and only child with estranged husband Simon Konecki, from whom she filed for divorce in September 2019. Since then, the musician has been reportedly working on new music and having a blast showing off her new body in pictures — see those below!
Chat About Adele Shows Off New Back Tattoos While Flaunting Slimmer Body In New Photos