Blake Shelton And Gwen Stefani To Perform Duet At 2020 Grammy Awards
By Blake Taylor
January 8, 2020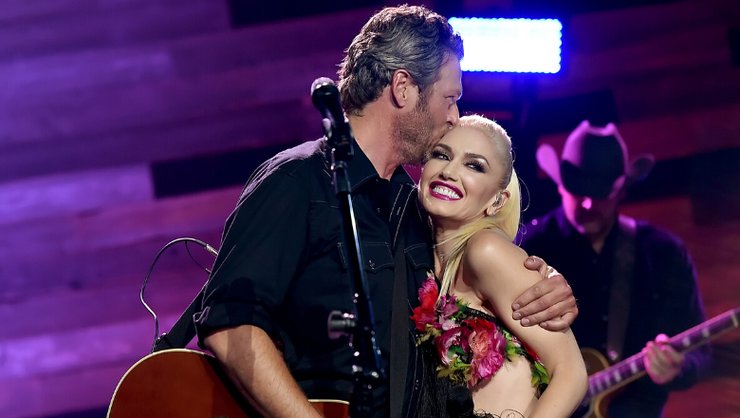 Blake Shelton and Gwen Stefani will take the stage together at this year's Grammy Awards. Shelton has announced that his longtime girlfriend will join him for a special performance of their latest duet, "Nobody But You."
Shelton took to social media to reveal the news on Tuesday (January 7), writing, "Nobody but you, @gwenstefani, that I'd want to share this year's @recordingacademy #GRAMMYs stage with! Tune-in Jan. 26 to watch our performance!"
"Nobody But You" is a part of Shelton's latest album, Fully Loaded: God's Country. "This was one of those songs where the more I heard it, the more I fell in love with it," Shelton said. "I also realized how important it is for me and where I am in my life, and I think that's why [writer] Shane [McAnally] was trying to get it to me."
"It fits my story," he added. "I was about to go in and record when I decided that it needed Gwen on it- because it is our song. I think it's magic."
The 62nd Grammy Awards will take place at Los Angeles' Staples Center on Sunday, Jan. 26. Tune in for the live broadcast on CBS at 8 p.m. EST.
Fully Loaded: God's Country features a mix of past hits along with new tracks including his current single "Hell Right," a duet with Trace Adkins and "God's Country"
Shelton plans to hit the road for his "Friends and Heroes Tour." The trek, which ran last year, will kick off again on February 16 in Portland, Oregon running through March 21 in Detroit, Michigan.
Back again for the second leg of the tour are supporting acts including Lauren Alaina, The Bellamy Brothers, John Anderson and Trace Adkins. All four of these artists were a part of the tour in 2019.
Tickets for the 2020 "Friends And Heroes Tour" are available now.
Photo: Getty Images
Chat About Blake Shelton And Gwen Stefani To Perform Duet At 2020 Grammy Awards