French Montana Shares Alleged Proof Of 50 Cent Working As A Feds Informant
By Peyton Blakemore
January 8, 2020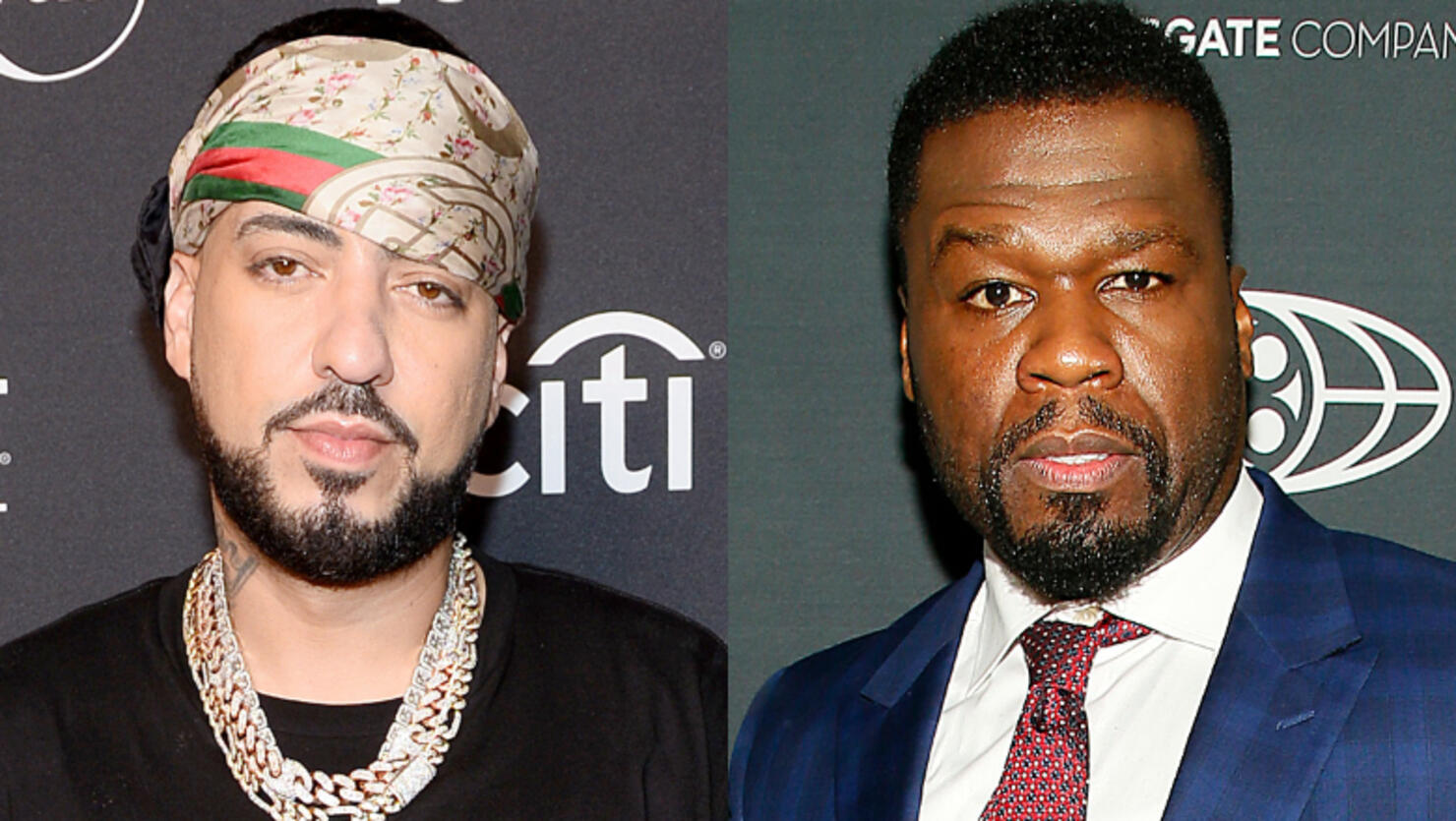 50 Cent and French Montana's petty feud continues.
On Tuesday (January 7), French launched his latest attack at 50, claiming the Power star was once a government informant, a.k.a. a rat. "WHERE IM FROM IT DOESNT GET NO WORSE THAN THIS .... A REAL LIFE RAT 🐀," French captioned an Instagram video that showed unverified federal documents that listed 50, born Curtis Jackson, as an informant. "WOWWWW 59 IS A GOVERNMENT INFORMANT AND HERE's THE PAPER WORK TO PROVE IT 😫🙀."
"SWEAR THIS IS MY LAST POST .... !! THIS BEEF IS OVER," the "Writing On The Wall" rapper continued. "HE ALREADY CALLED THE SYSTEM ON ME 😂😂 !! I HAD TO PUT THE NAIL IN THE COFFIN 🐀🐀🐀HOW CAN YOU SUPPORT ANYTHING THIS GUY DO !! LIKE FATHER LIKE SON 🙀HIS NAME IS HIGHLIGHTED JUST INCASE U CANT FIND THE DINOSAUR 🦕 LOL WORD TO IRV AND BLACK CHILD !! GO DROP THAT 🐀 emoji."
As fans know, 50 and French have been going back and forth on social media for weeks. The feud started after French posted a picture of his $1.8 million Bugatti and 50 claimed that the rapper's car was actually an older model that French got a loan to purchase. French, of course, defended himself a few times with proof of his own. However, at some point, the feud took a turn and got personal.
Last week, French posted an edited photo of 50 kissing Eminem. "BACK TO BACK AGAINNNNN WHOS THAT 59 😂 COULDNT EVEN GET A BUGGATTI AFTER THAT DINOSAUR 😂 look at my dawg Kay slay face lol," French captioned the post. (See the photo HERE) 50 then shot back by accusing French of inflating the numbers of his music streams.
Photo: Getty Images